Haha, my story still not done bro. Actually, my first plan is I only want to visit Chongqing but because of my friend who want to travel with me he cancel his flight. So, I decide to travel longer. And I see the flight ticket on the internet from Chongqing to Xi'an only 640 RMB! Xi'an is one my destination! Therefore, Go man go!!!!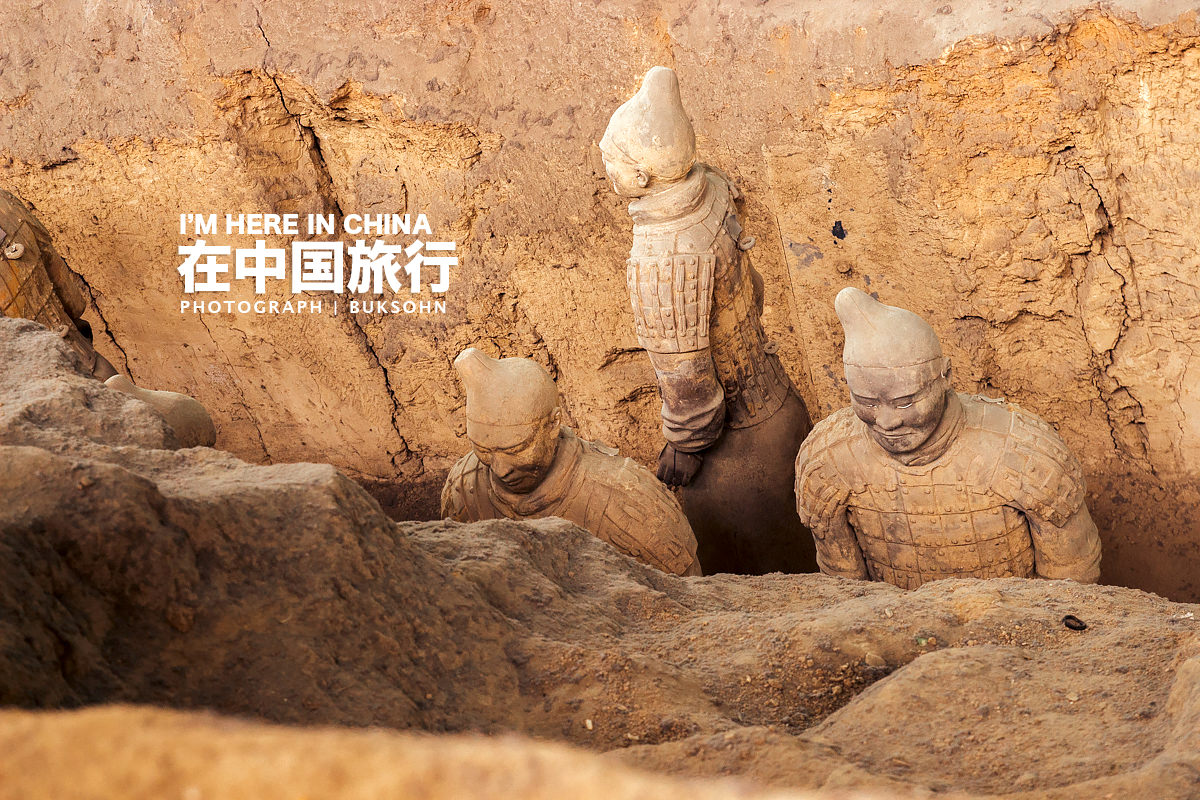 And Yeah. that is my beginning of this Xi'an trip. If you guy want to know how can I check the cheap flight ticket in China. I use this website, ctrip.com. It is a really good website where you can check the flight ticket price, hotel and train schedule. English version also well provided. I ask my Chinese friends, Alan, to help me booking a flight ticket because of I don't have a credit card. My friend says it is so easy to book a ticket from this website. When he finished booking a ticket for me. He sends me an email for Flight airline and booking number. I only bring this information to the check-in counter and they will give me a boarding pass at the airport.
Because of this Xi'an trip is an urgent trip. So, I don't have much time for finding the information about this city. I have only three days for preparing myself for the trip. I search on the internet for hotel, transportation, and check for the main tourist attractions. There are some places that I want to visit. There are Ther terracotta warriors, Drum's tower, Bell's tower and the Xi'an city wall. OK. Now I know where should I go and yeah… I think I am ready.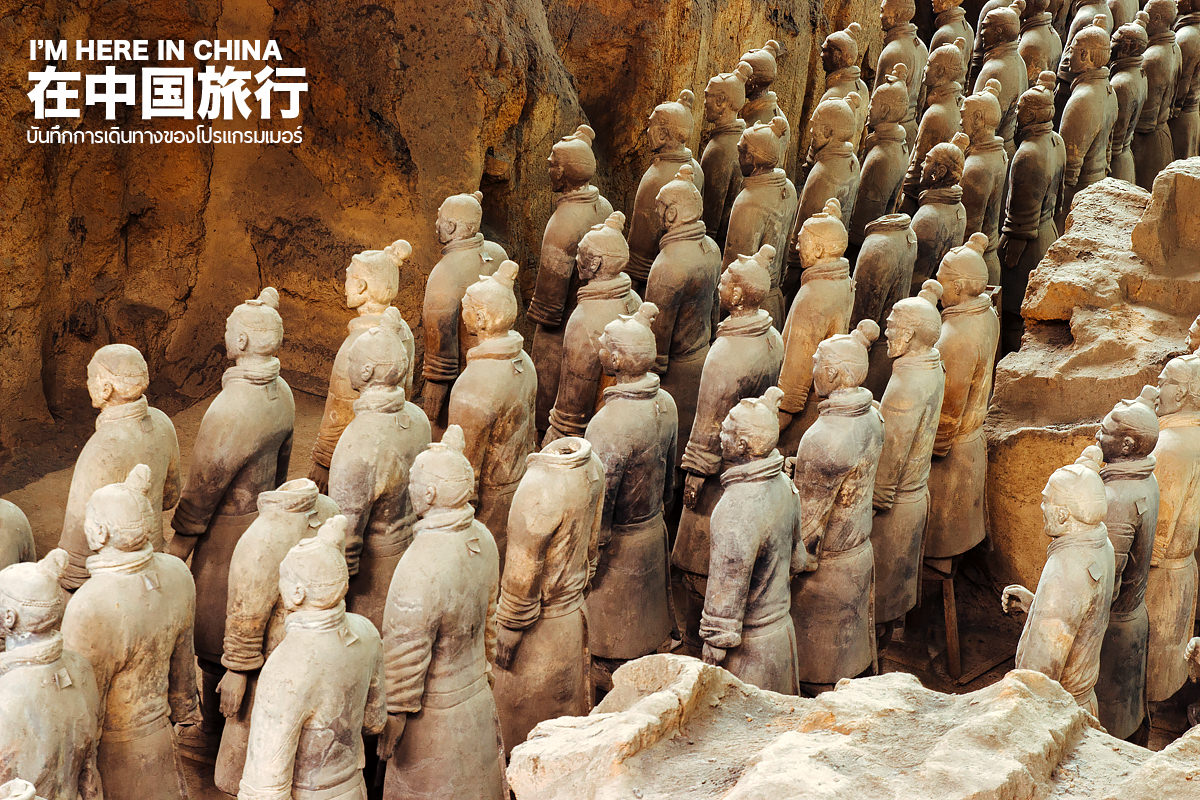 I depart Chongqing at night and arrive Xi'an almost 8:40pm. The bus which will go to my hotel area is over. But it is ok because I contact a hostel owner, Leo (I don't know why many Chinese has English name… LEO.. I have 3 Leo friends now). Leo says I should take Airport Bus to the city. The hostel name is Twin city International Youth Hotel. Its location is really good! Close to the big mall and subway. The room price is not expensive. I stay there two nights only 85 RMB. The room is fine and this is my first time to stay in a hostel with others. From his hostel, I can walk to the Xi'an city wall in 10 minutes. I highly recommend you guy, who has a small budget to stay here. Leo speak English pretty well! So, you don't need to worry about language now. However, his hostel has only one toilet. Therefore, make sure you manage your time well.
Airport bus from Xi'an airport to the terminal station, Xi Shao Men station(西稍门站) provide a free wifi too! The ticket is 25 RMB for taking that bus. Leo says he will pick me up at the bus stop and then we take a taxi to his hostel. His hostel is close to Zhong Mao Plaza. Taxi price is 12 RMB.

Leo is so friendly! He is younger than me 2 years. I ask him for how to go to the terracotta warriors. He wrote me a map and the information. I have to say that his hostel location is a really good spot for taking bus or subway. He told me that I have to cross the road to the opposite side. And then take a bus number 40 or 258. Then, get off at a railway station. After that, take a bus number 5 (306). Be careful that when you arrive that railway station you will see a lot of Chinese come to you and try to sell you a ticket. Don't get mad and don't need to buy from them. You just walk to the bus number 306. This bus will take you to the terminal station, it is the terra cotta warriors or Bing Ma Yong in Chinese (Remember Chinese name is really helpful… believe me).
**Warning***
Toilet at City wall and railway station are super terrible! I don't need to explain as you should hear about Chinese toilet before! It is much more than your imagination! No door! No water! no shy!! and… a lot of Shit with smelly. OMG! People who taking poop just chilling on his phone while pooping and other who in line to use the toilet just stand beside him and watching him. Amazing! Amazing!!!!
OK. I am so tired of Chinese toilet. Haha. After we take a bus number 306. You can take a seat any seat you desire. The bus ticket is only 7 RMB. On the way, the bus guide will ask you if you want to get off before Bing Ma Yong? For me, NO. I only want to visit the terracotta warriors. 30 Minutes later, I arrive the Bing Ma Yong station. Excited!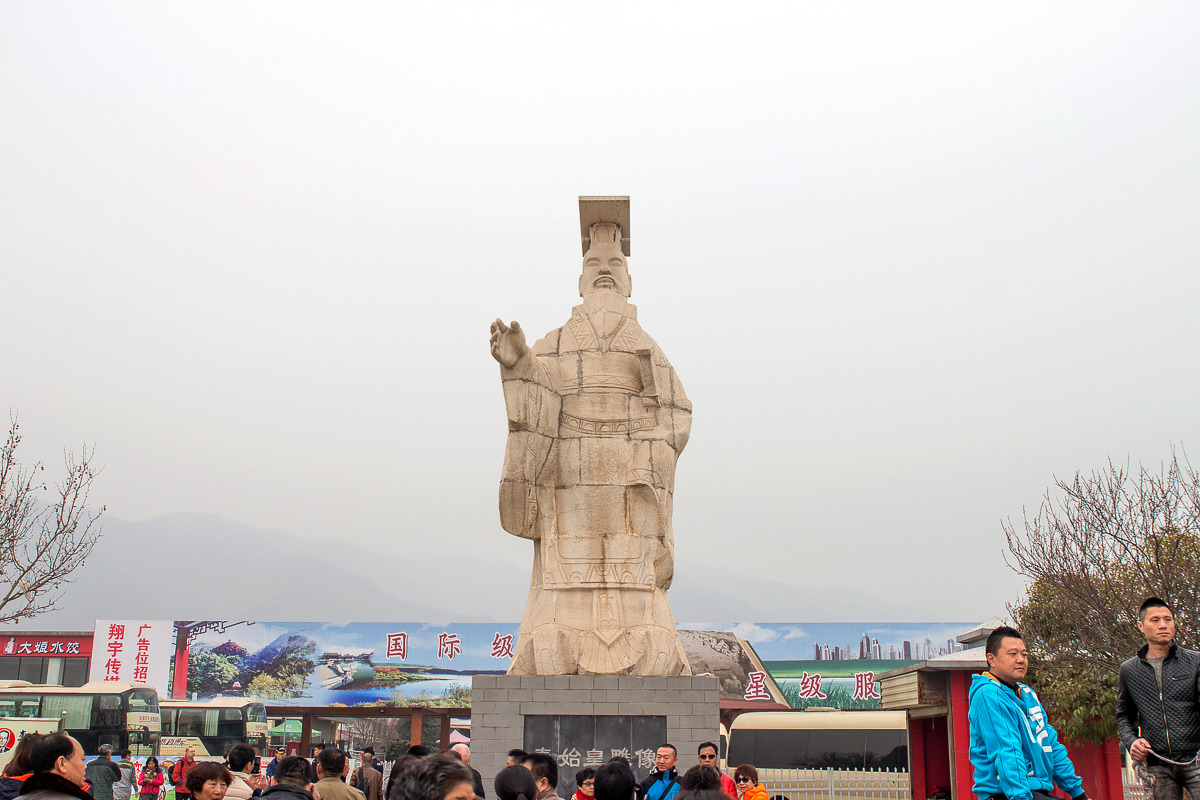 I get off the bus and follow Chinese people (Yeah. I have some skill for surviving). At the entrance gate, you will see a big statue of king Qin Shi Huang. I take a photo of his statue and walk to a ticket counter. While I am walking to the ticket counter, I see many tour guides ask me if I interest to using their service. The price is 150 RMB for 2 hours. I am not interested in using their service right now because I have downloaded the information to read here already. Haha. But I think it is better to have a guide because they are clever and can explain in some details that we don't know or can't see in the book. I don't know why that time I am not asking them for guide me. Ahzzzz…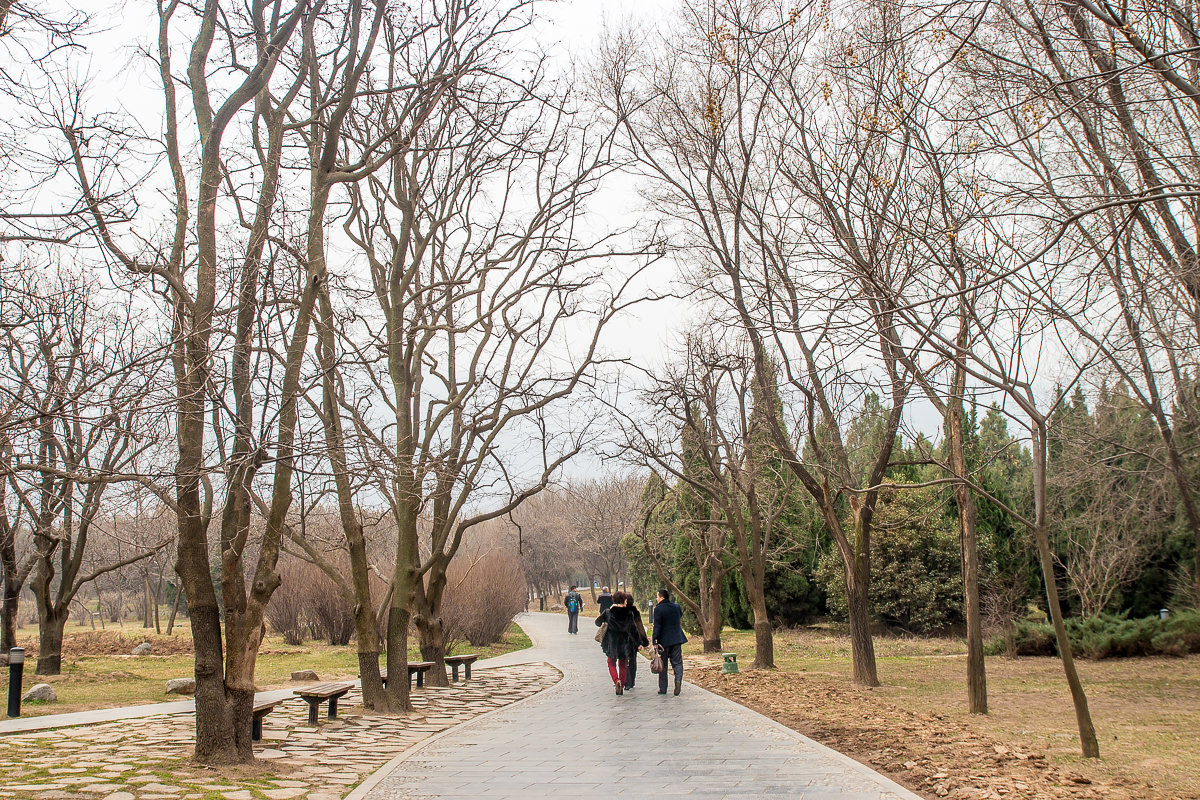 The entrance ticket of Bing Ma Yong is 100 RMB. Cheaper than I expected. Today, the temperature is low. Very cold for me. The highest temperature at that time about 3 Celcius degree only! So, make sure you are checking the weather well before come here. Too much cold is never fun for me. The way to Bing Ma Yong is full with trees which have no leaves. Beautiful but… look scary too.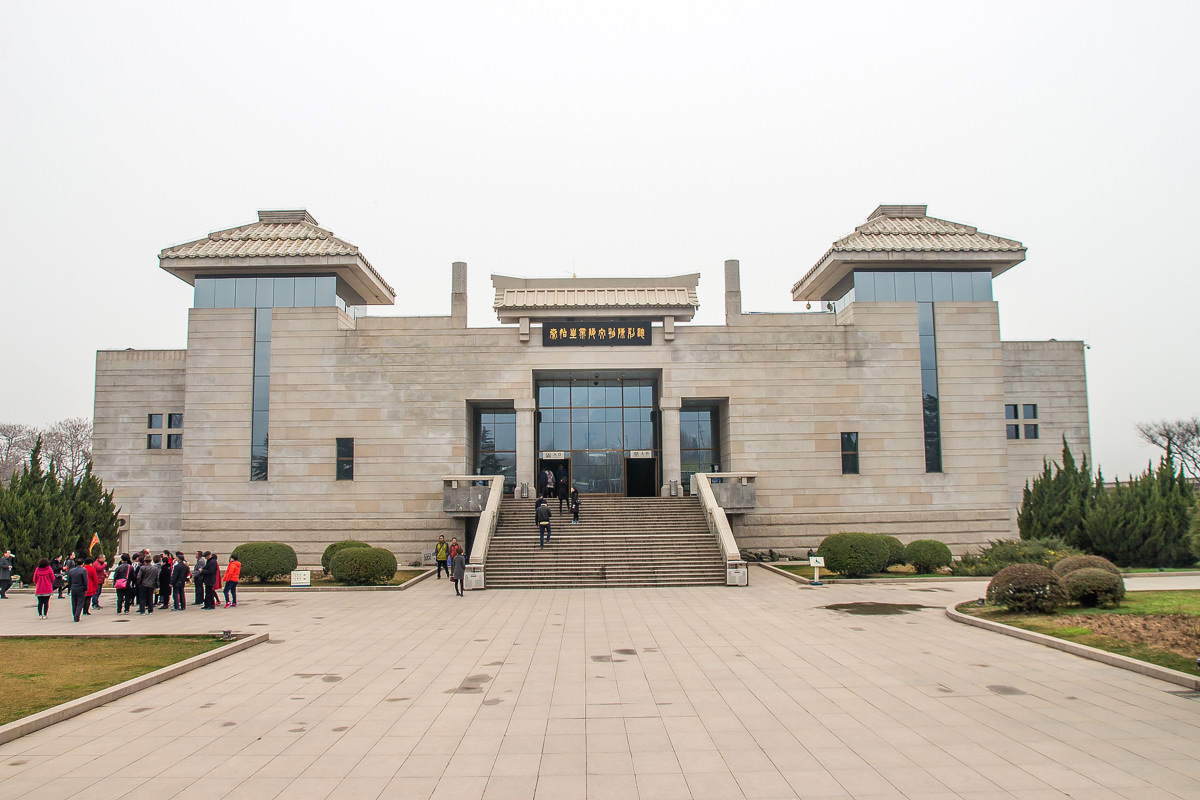 I plan to visit a museum first. If you come here and want to use a toilet. Just go, the toilet here is clean. NOOO SHIT! inside the museum is pretty cool! a lot of exhibition about the terra cotta warriors. Nevertheless, some exhibition is a temporary showing. So, it does not show when I been there.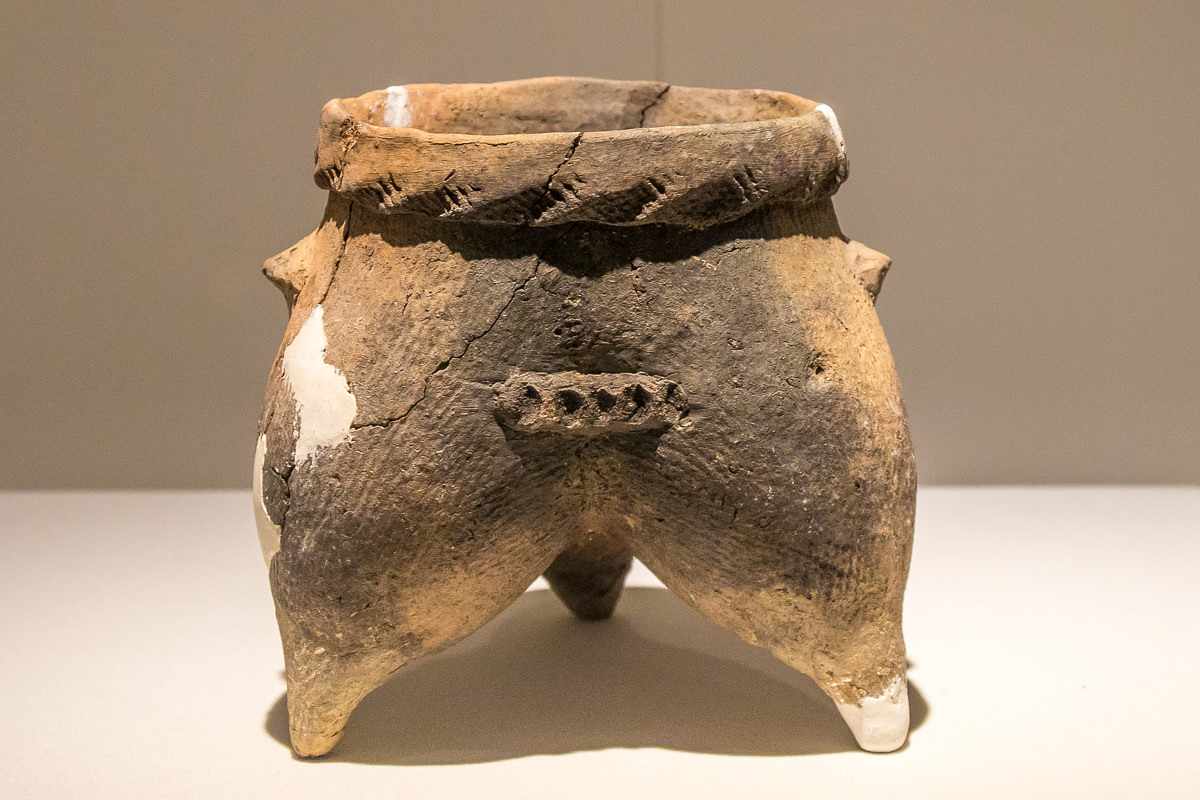 I really like the museum. So, this museum is very cool for me. I walk there to there and forget the time. I told myself… You still have many places waiting for you to visit BUKSOHN! But who cares? I come alone. My plan is super flexible. Haha.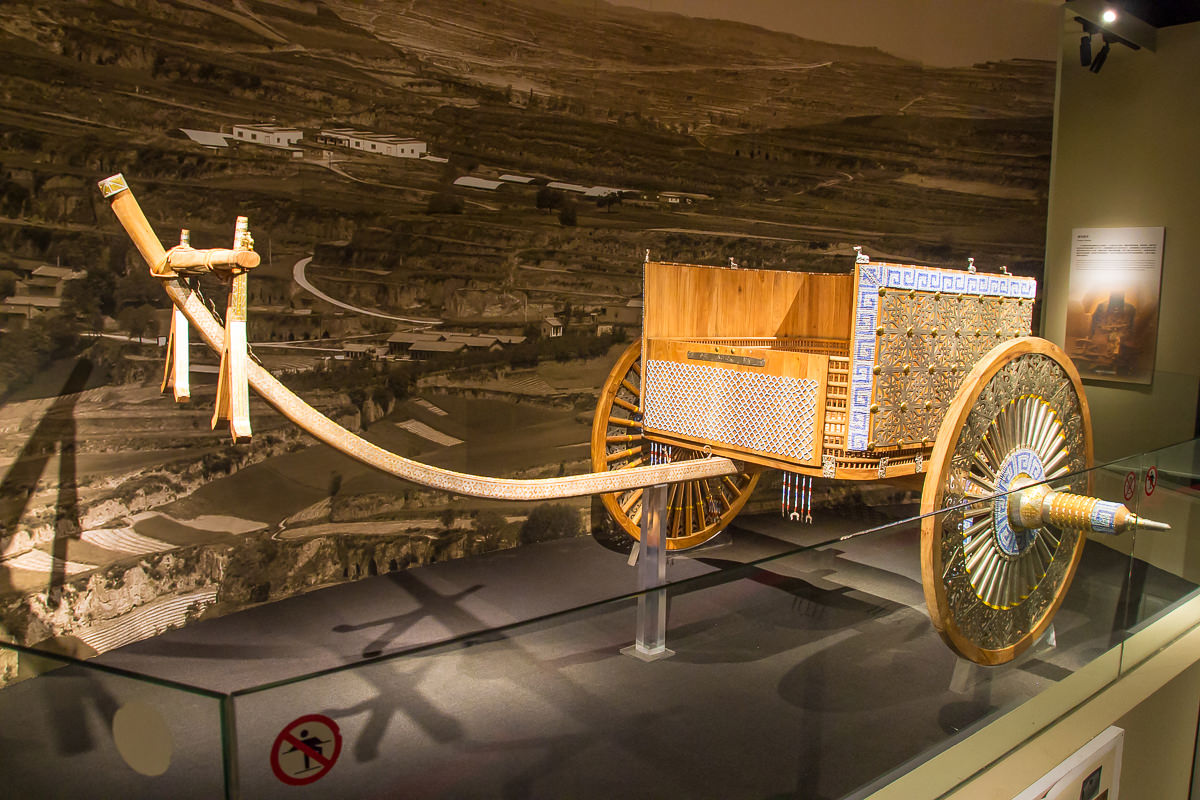 As more as I walk to see the showing stuff. It is much more interesting. Chinese people are super awesome! How can they built many amazing things like that! WOW and Wow!!!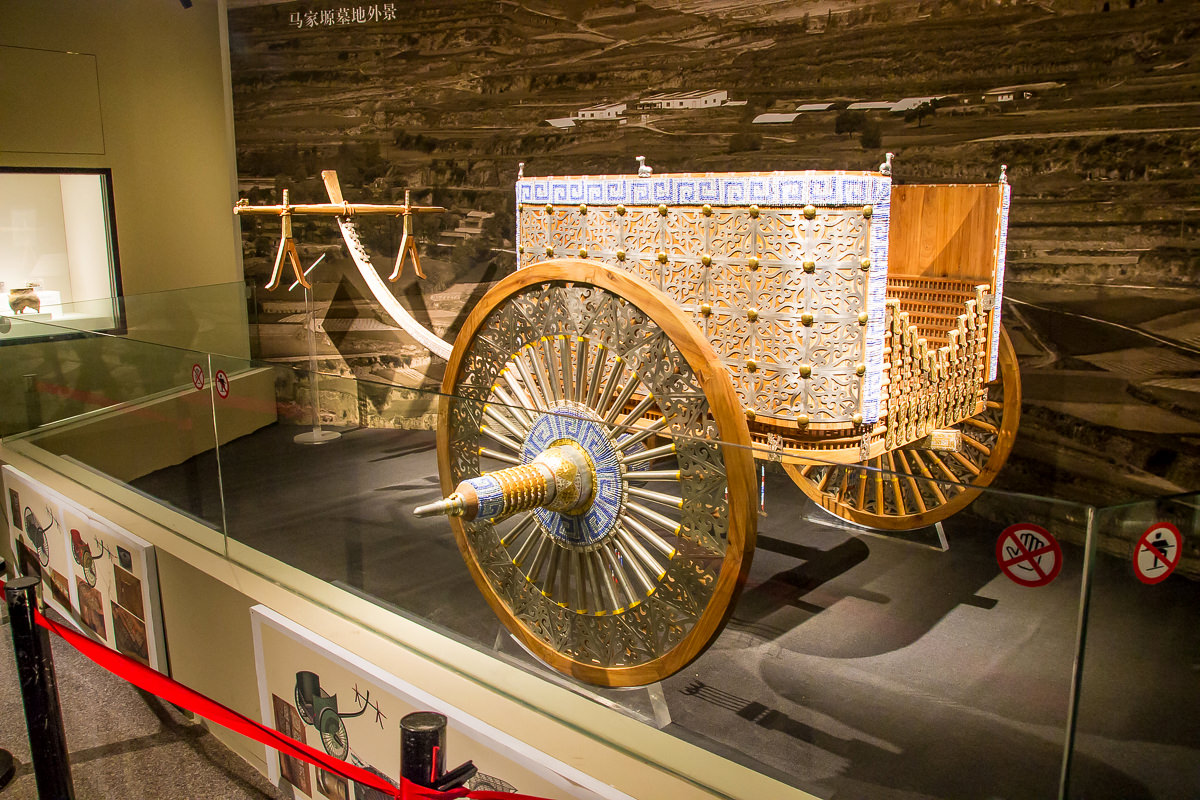 I take many photos of this trailer. It is so beautiful. I am not sure that it is was renovated already or not because it looks new.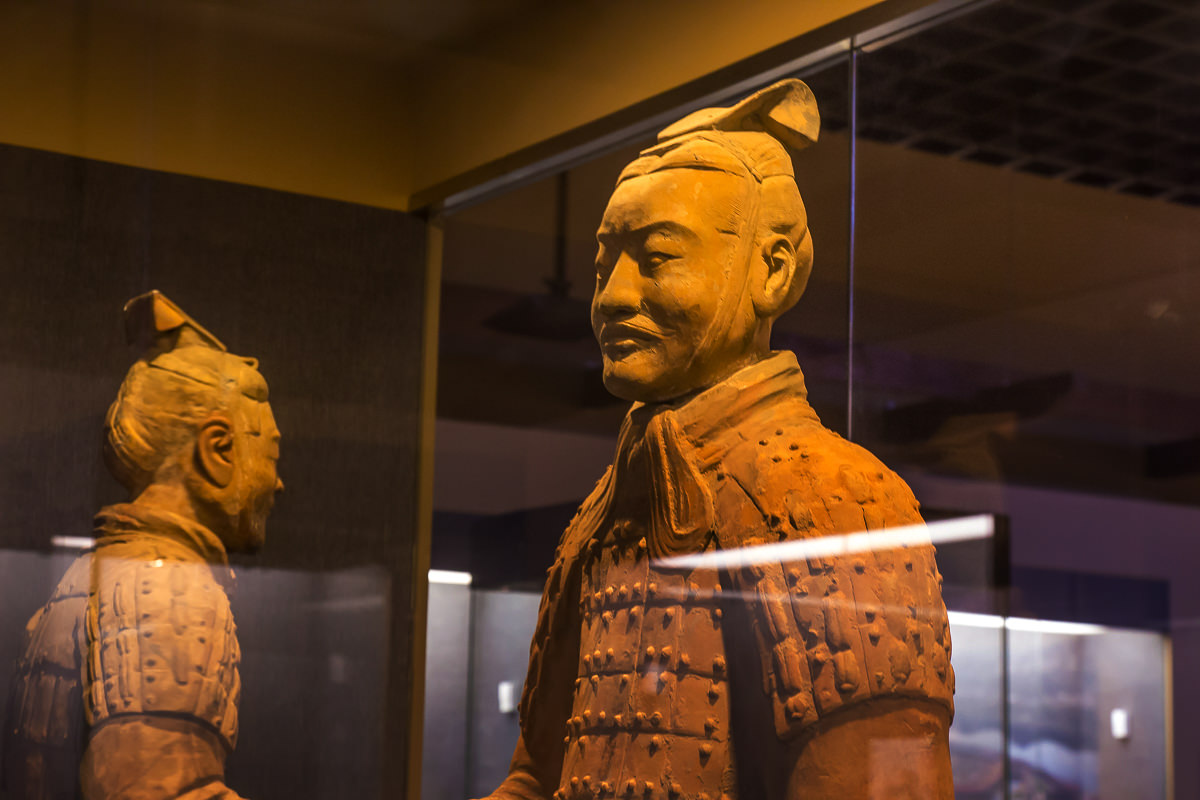 Yahoo!! This is the figure that I want to see! As the information which I have read said. Each figure are different! and all of them are handmade! Wooooooooow!! My Chinese friend says it is the 8th wonders.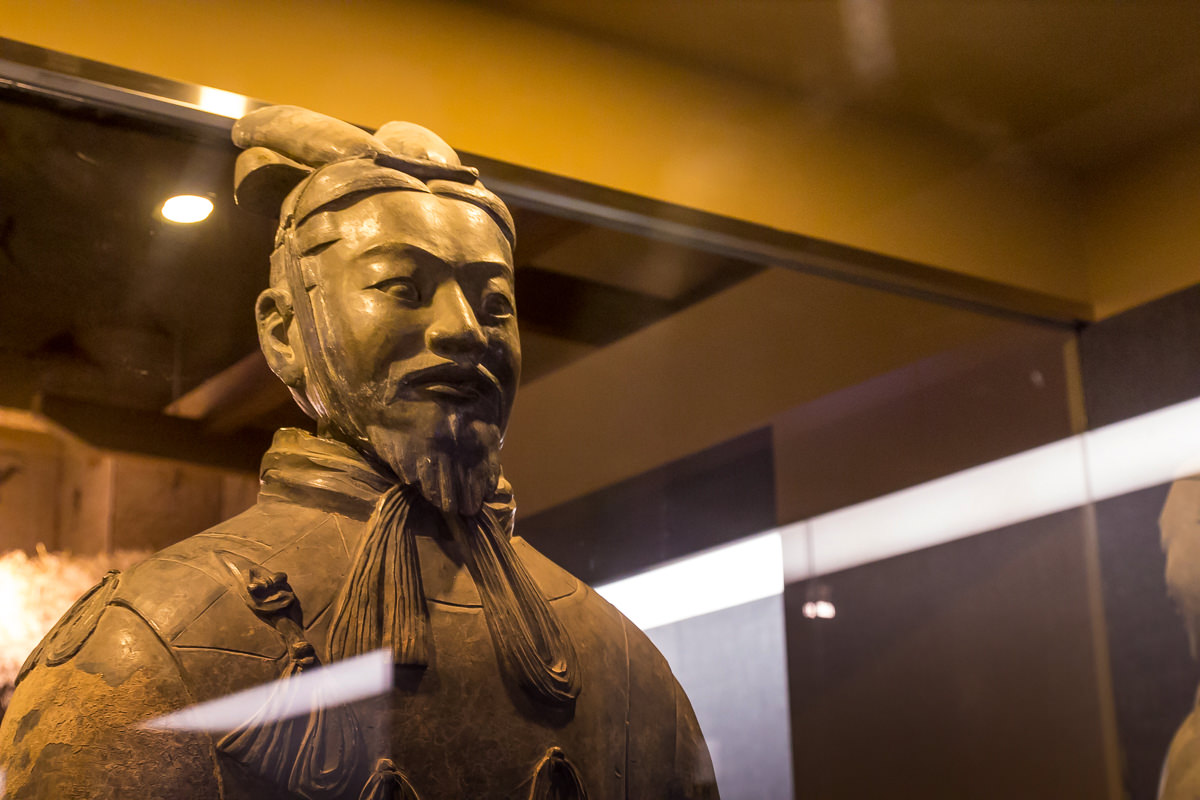 Each figure expresses different feeling. The Archaeologist said we can tell who the doll is representative to. A villager, a warlord or others by his dressing. And when they were found, each baked clay was painted with colorful colors! But, sadly that it has a reaction to Oxygen. The colorful color becomes black. This is a reason why Chinese government does not allow to dig more. Now they open only 3 holes. But each hole is larger than football yard! I can't imagine if they open all. How will big it this!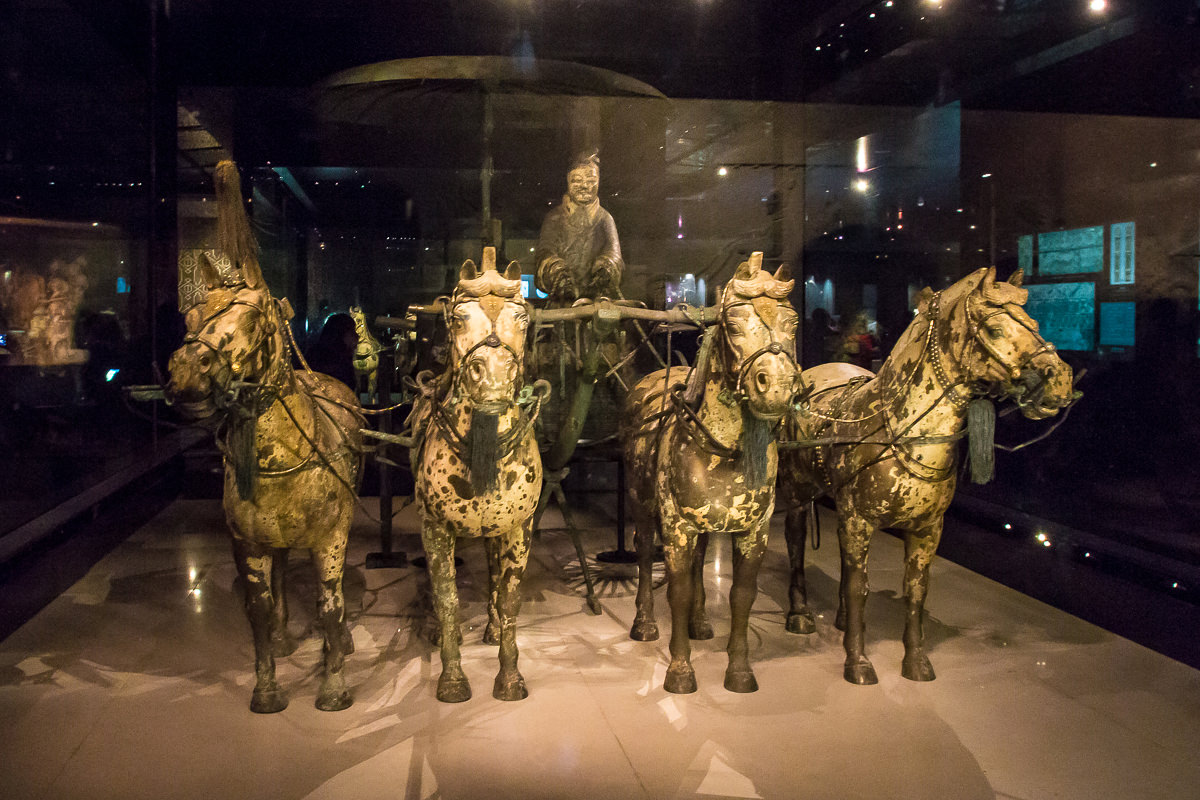 Bing Ma Yong or the terracotta warriors is a tomb of king Qin Shi Huang. It is also a world heritage which graded 5A of China. The story of this tomb is King Qin Shi Huang wants to find the medicine to help him live eternally but he can't find it. So, he thinks if he died he should build a big tomb for his afterlife! This tomb was built for 38 years with 2,180 Square kilometer. Very huge!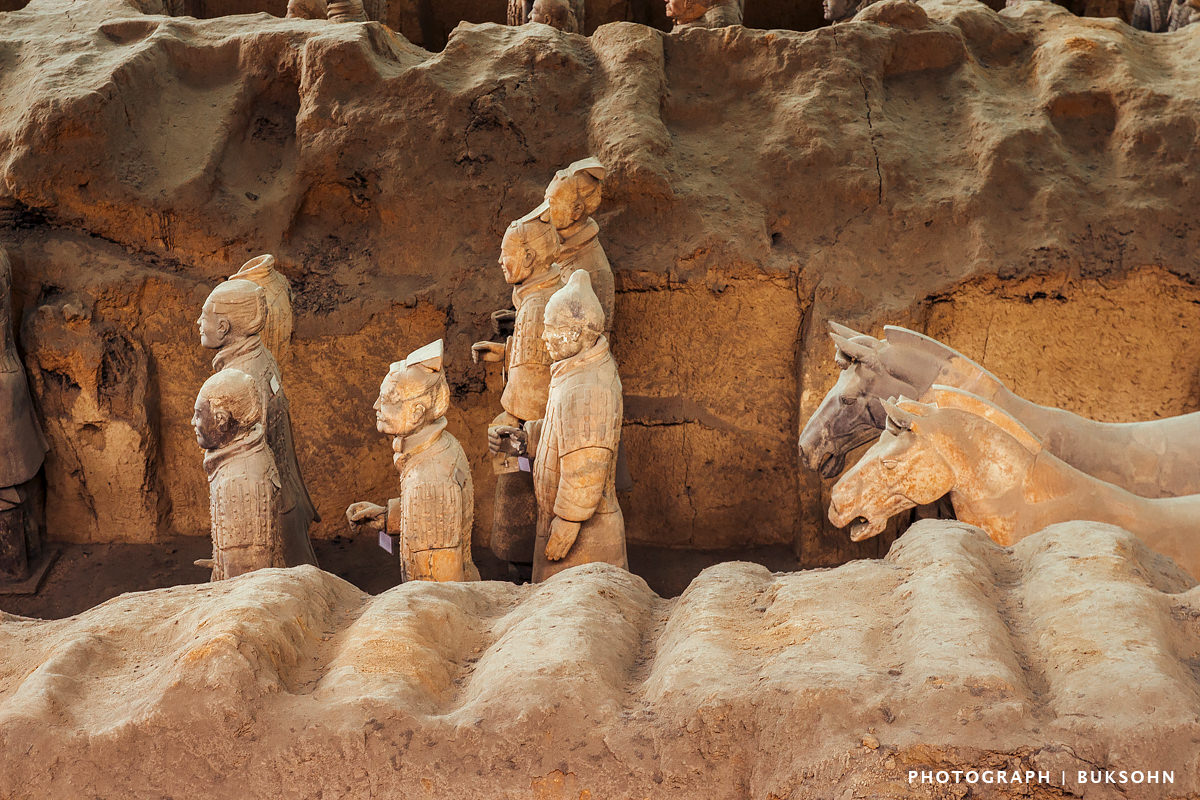 Inside the tomb was separated to be the inner court and outer court. The inner court is used for keep the body of King Qin Shi Huang. Why has a lot of figures? The reason is they are believing this is the representative of King servants who will go to the after death world with him. I am not sure that when King passes away, the servants will be killed or not (I read a lot of Chinese novels and it makes me curious about this too).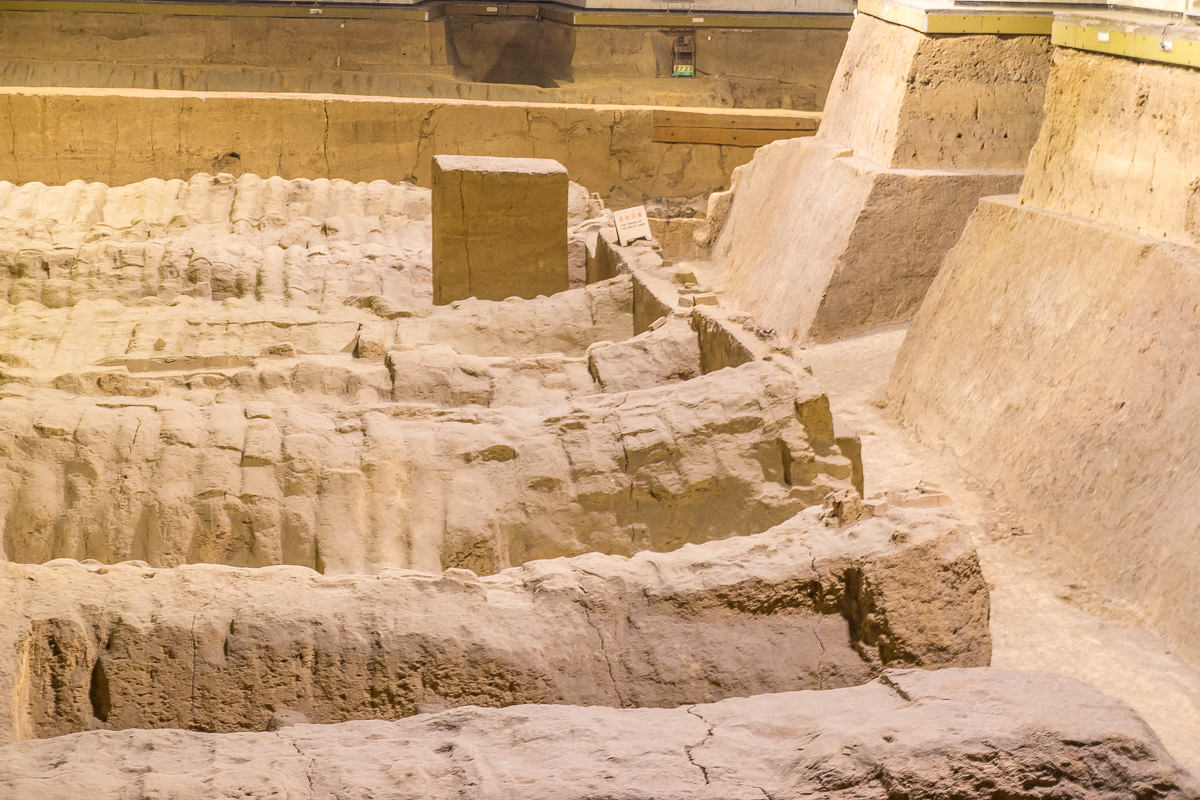 When I finish traveling in the museum, I go to the pit number 2. This pit looks like L shape. its size is about 6,000 square meters. Inside this pit is look like the above photo. It can't believable this is the tomb which built 2,000 years ago. Chinese culture is so amazing!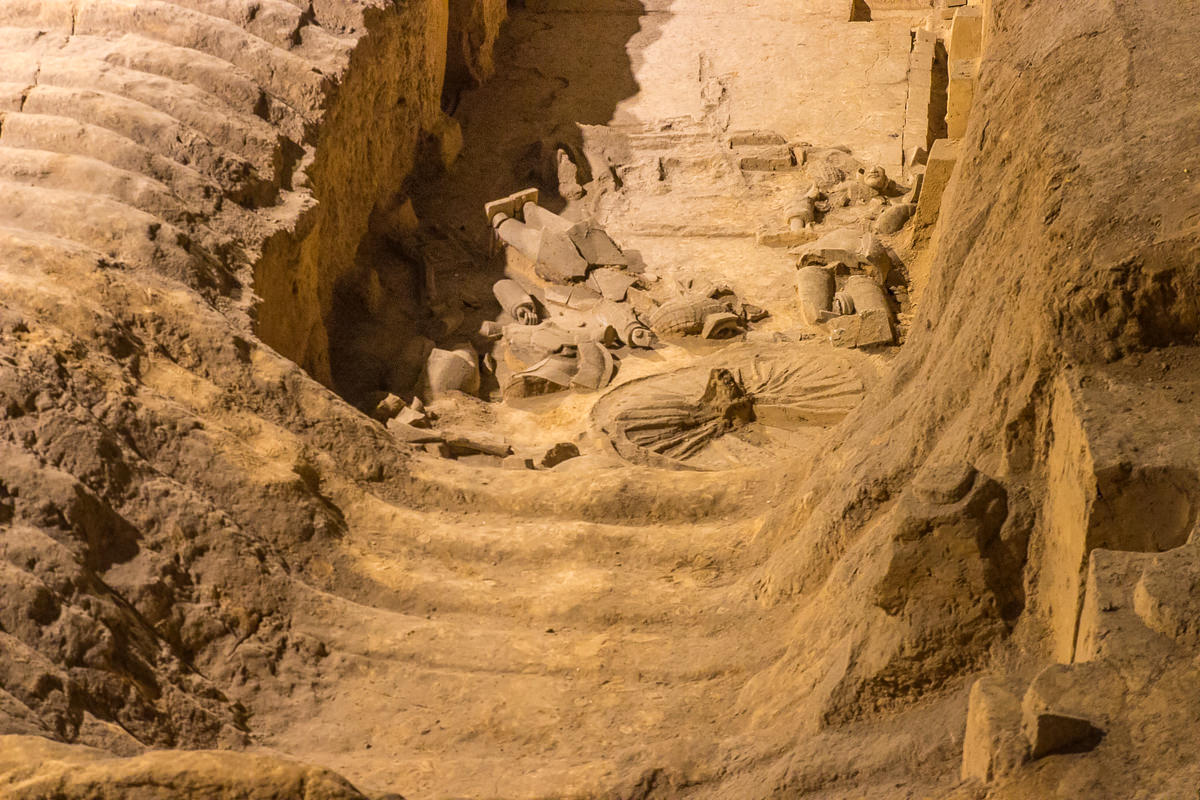 Pit 2 has cavalry and infantry units as well as war chariots and is thought to represent a military guard. Which these baked clays, you can tell that how King Qin Shi Huang powerful is.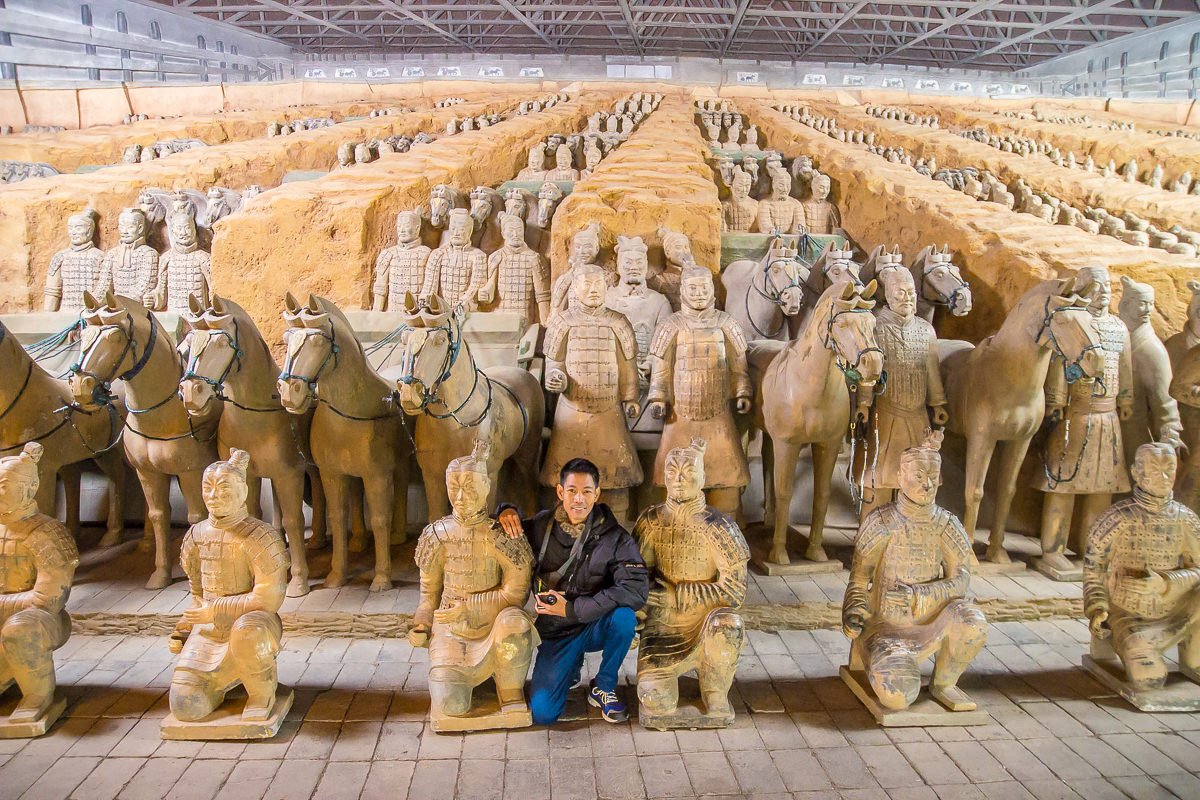 It is a spot for taking the photo. You have to pay 20 RMB for taking the photo here. I don't too miss it too. Don't worry if you come alone because they have a photographer who will take the photo for you. I get 5-6 shots of the photo. Next time I should practice more for how to be a good modeling. Haha.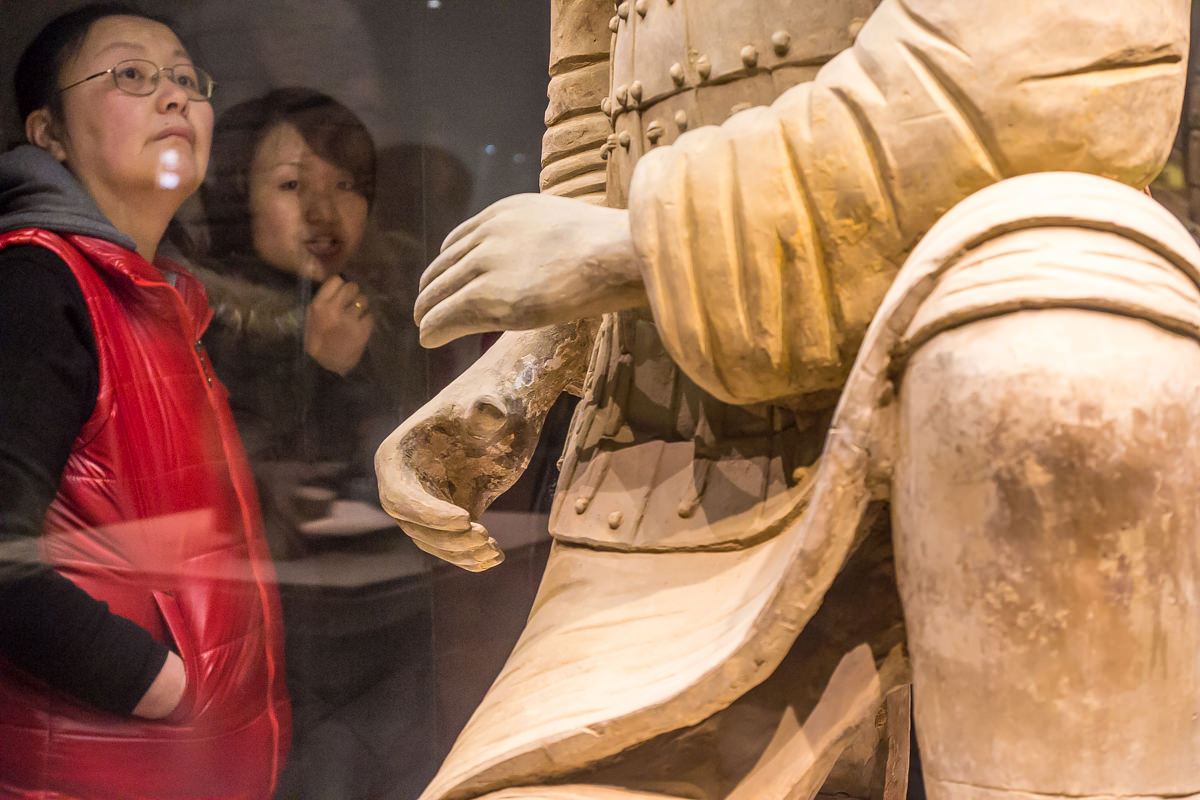 As I told you, there are a lot of sculptures. Some sculptures have the information to help you understand more. This sculpture is sitting and holding the arrow.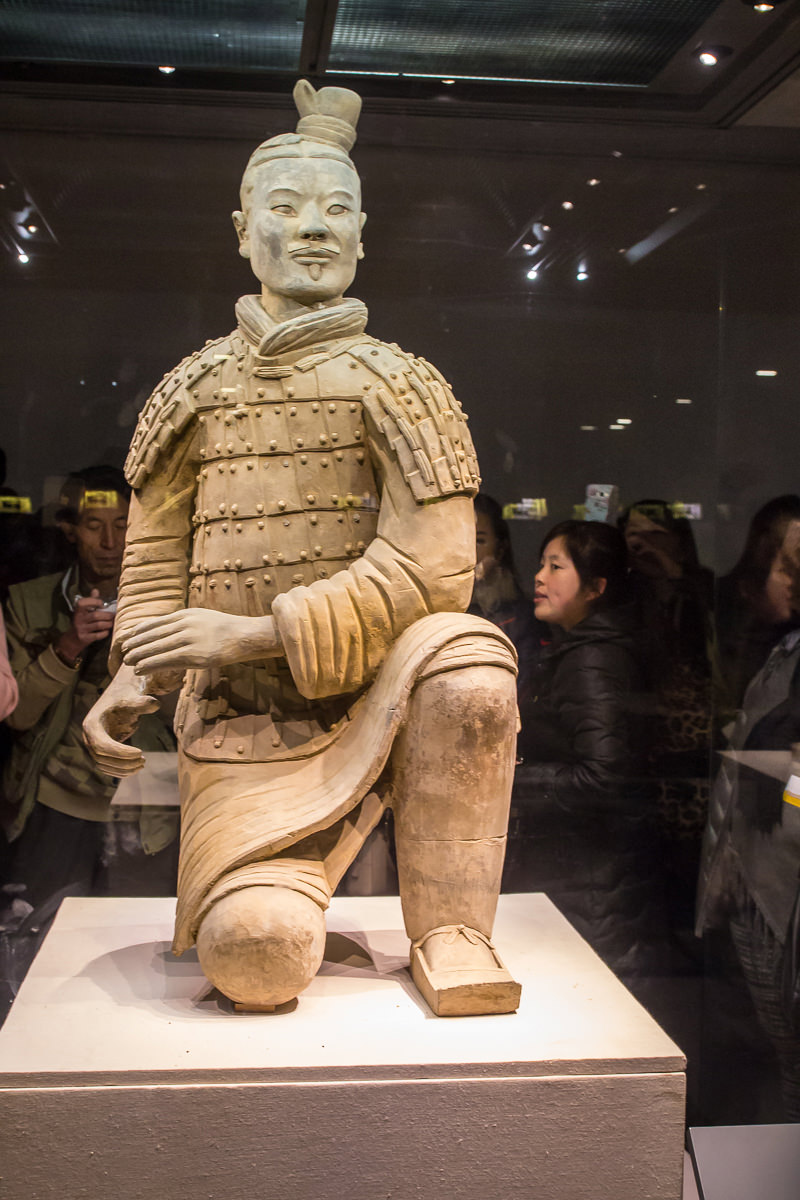 On that day, many tourists come to visit the terracotta warriors. But I don't understand why they move there and then so fast. Not over 2 minutes for each spot. Just take photo and go.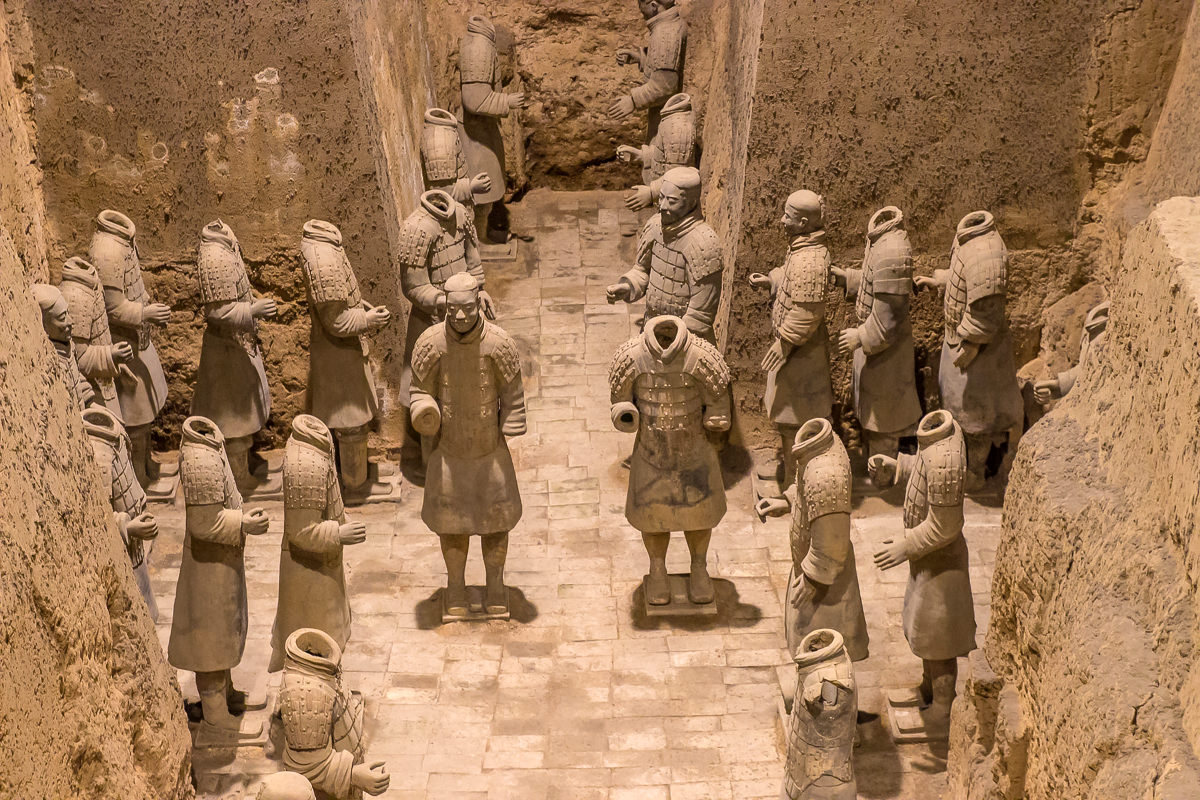 How about pit 3? The pit number 3 is not too big but very important. It is the command post, with high-ranking officers and a war chariot. I have read the information about this pit that said at first when they discover this pit, every sculpture is full of weapons.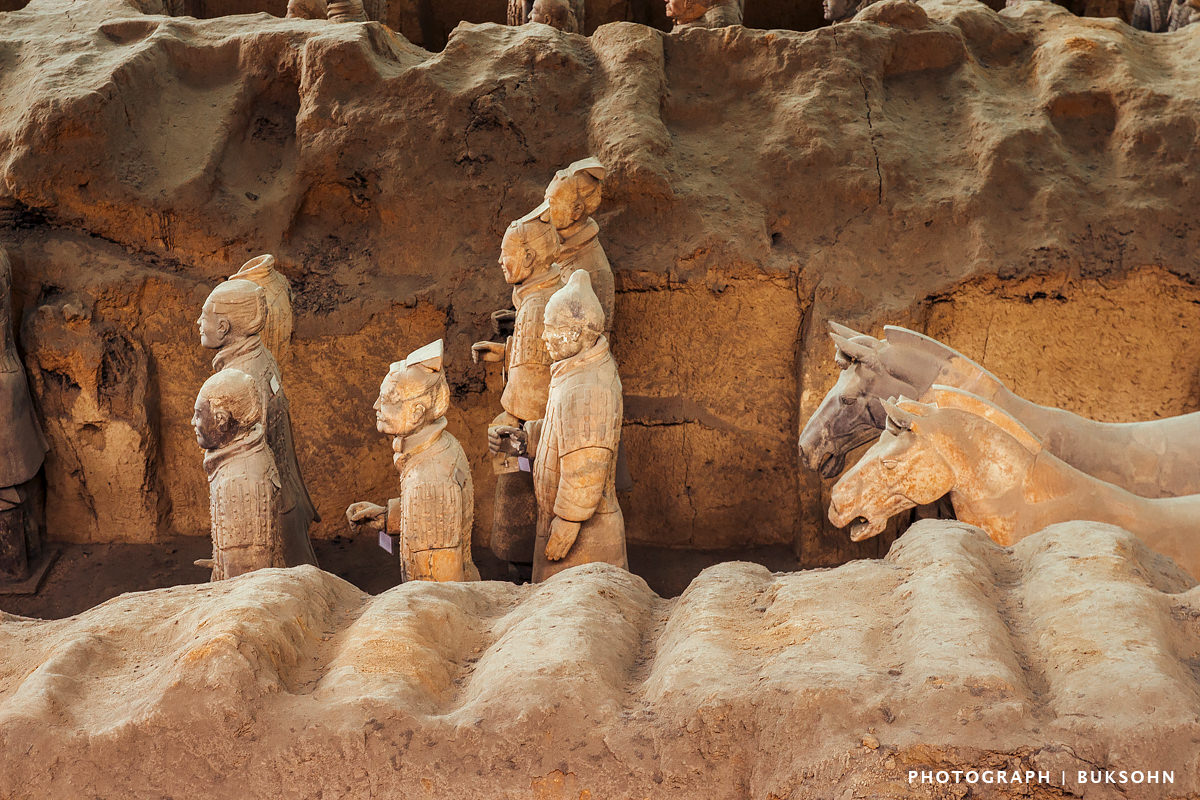 I plan to travel here all day. So, I have a lot of time. Inside the tomb is dark. I need to speed up to ISO for taking a photo. The new camera is really OK for high ISO with small noises.
Each spot has a sculpture. Most of the sculptures are in pit number 1. It contains the main army of more than 6,000 figures!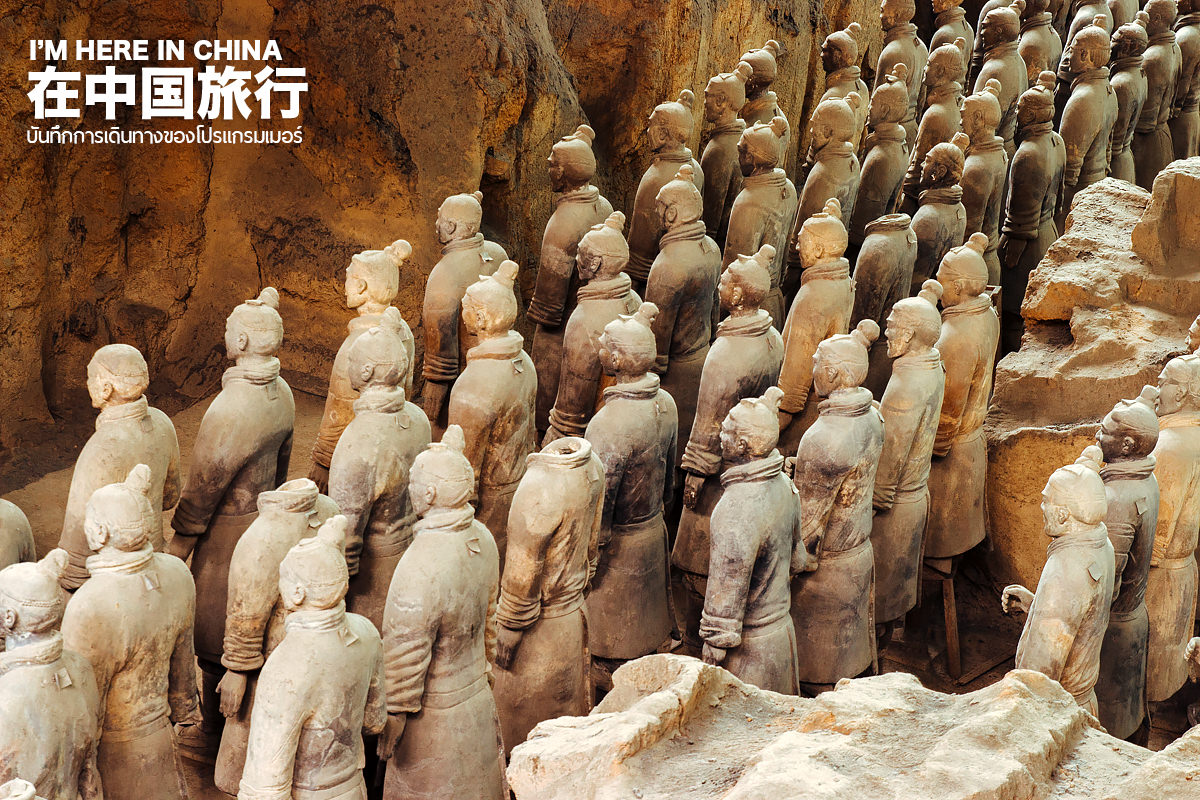 I think this tomb is beautiful but also looks scary. I am not a man who afraid of ghost. I just think if each figures each a real preventative of an army who was killed? it is a big tragedy.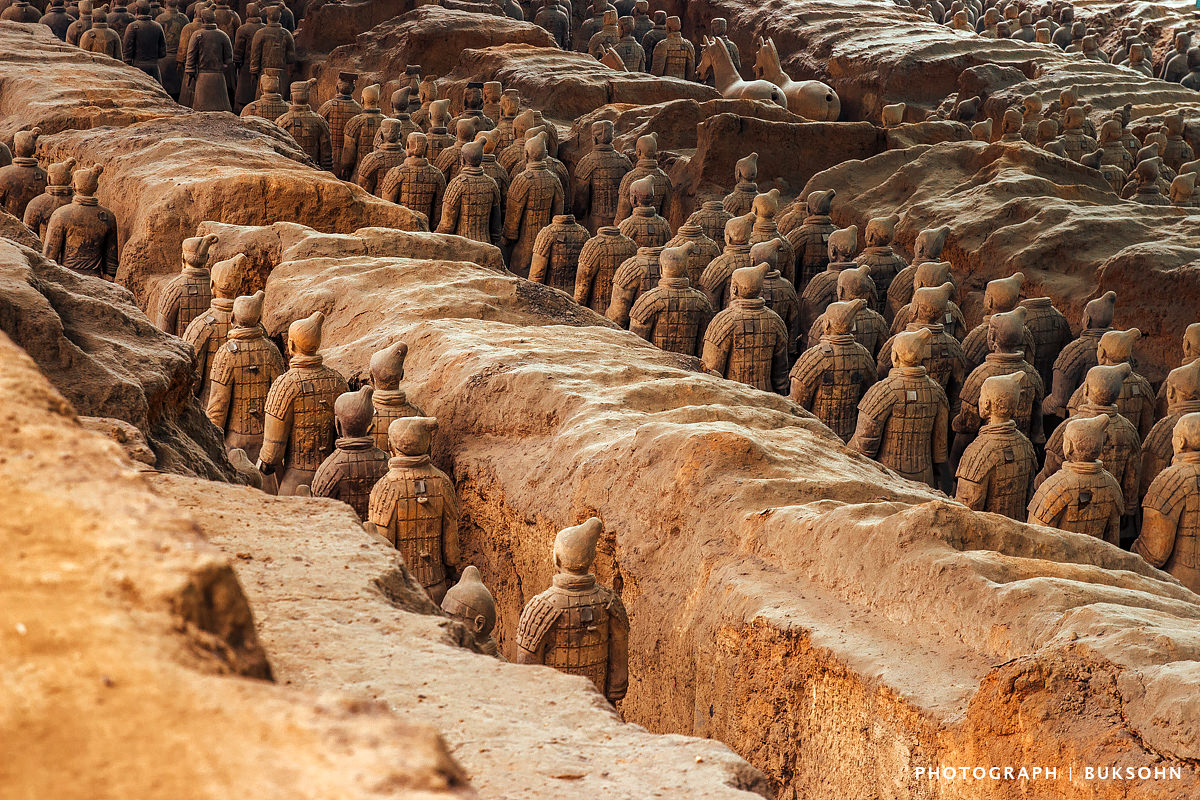 My first feeling when I get inside the tomb is "Surprise". Surprised for its size and a number of figures. Qin Shi Huang is so powerful.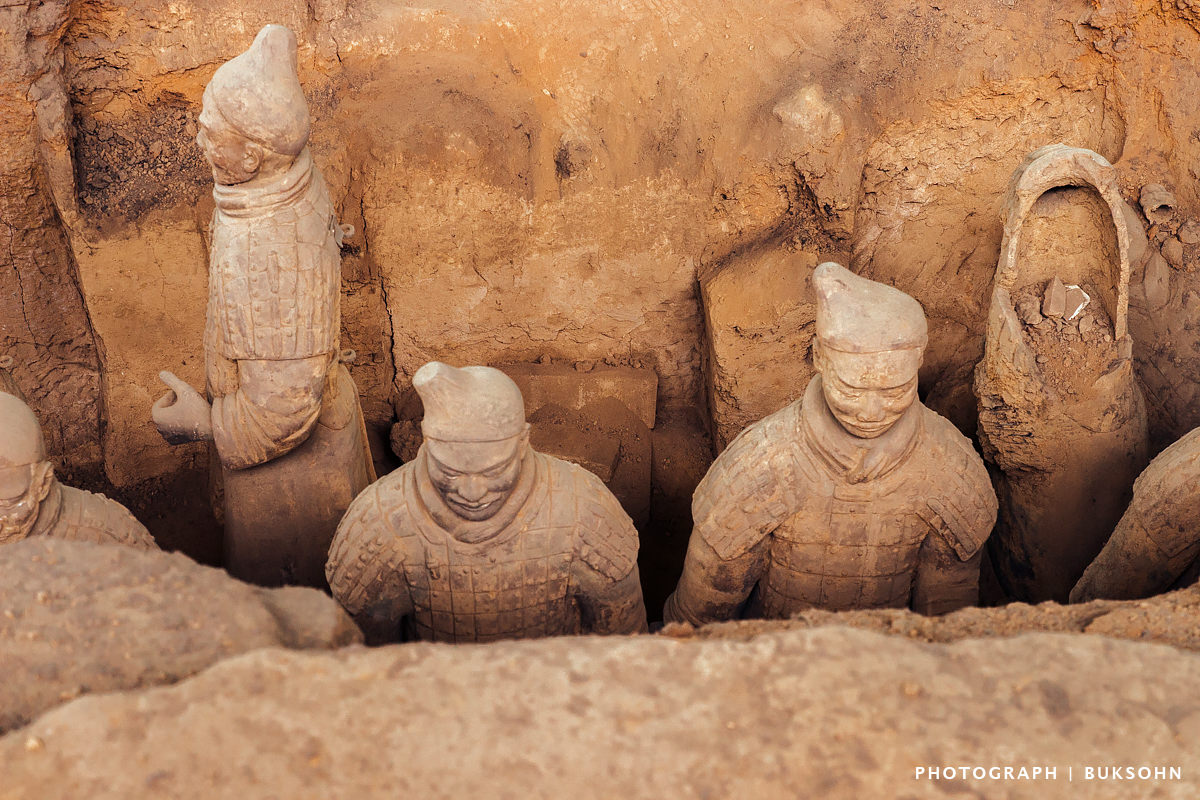 I am really happy to visit here. Now, it is a time to go back to the city. I can't find bus number 306! Where is it? So, I take a different bus to Xi'an. The ticket is 8 RMB. It is not a good bus. Super slow! So, Please remember "ONLY bus number 5 (306)".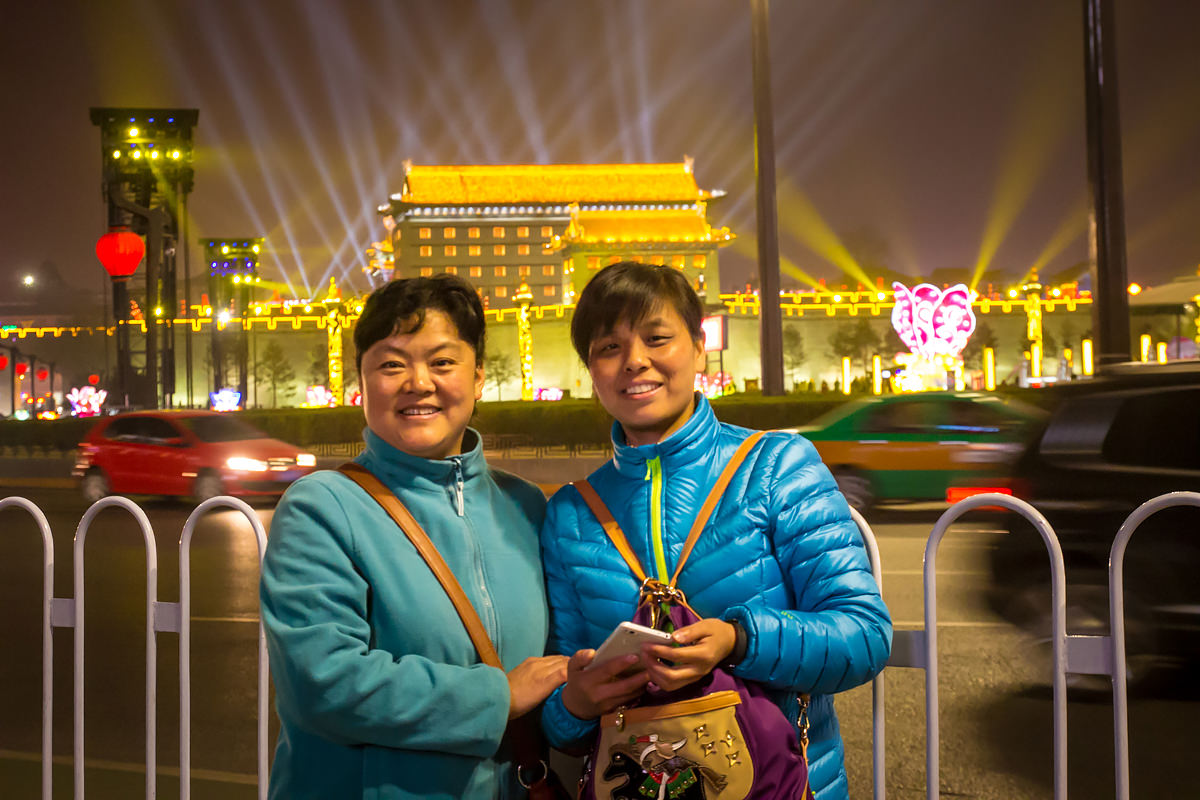 Chinese says For know each other is not a coincidence but it is a destiny. We met a lot of people each day but not everybody will be our friends.
These aunts are Xi'an people. We met each other in Chongqing while we are going to travel Wulong Karst. At that time, I can't speak Chinese well and they can't speak English well too. So, we can't communicate to each other well. Haha. They told me that they are from Xi'an. And I told them I will go to Xi'an after finishing my Chongqing traveling. I ask them for their Wechat ID to keep in touch.
When I arrived Xi'an. Aunts take me to have dinner. They pay everything for me. I feel not comfortable. I told them that I want to pay by myself but they said I don't need too. They want to welcome me to Xi'an. Aunts ask me to try the local food. I'd love to! I have tried Yang Rou Pao Mu. Very delicious.
Aunts can't communicate in English. So, one of them takes her son to join us. His name is Wang Yao. He is studying architecture in Xi'an architecture university. His English is pretty good. All of them are so friendly and humble. I really like them and appreciate their kindness. I tell them to visit Thailand and I will be their tour guide :).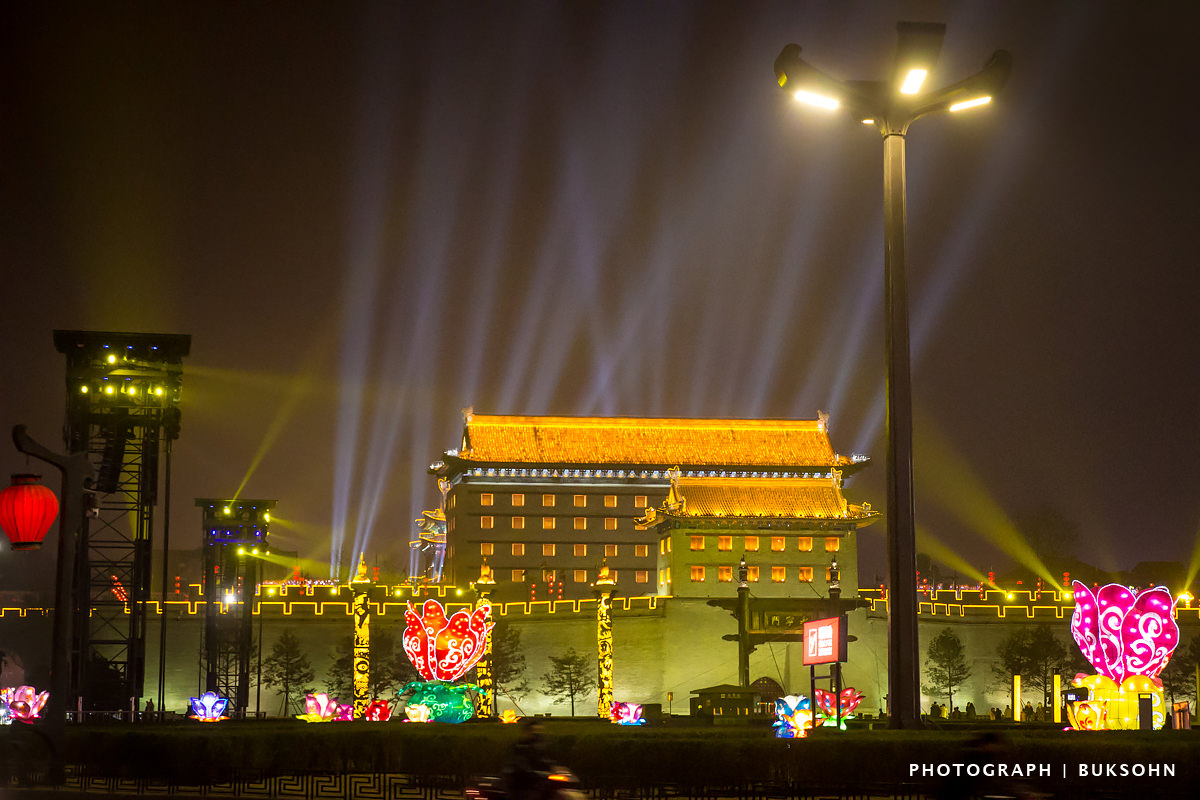 Aunts take a bus to pick me up at the hostel. After that, we are walking to the Xi'an City wall, South Gate. This wall is not far from my hostel. Aunts told me that this side is the most beautiful of the city wall. At night they are decorating the wall with a lot of lightings. Gorgeous! LIKE!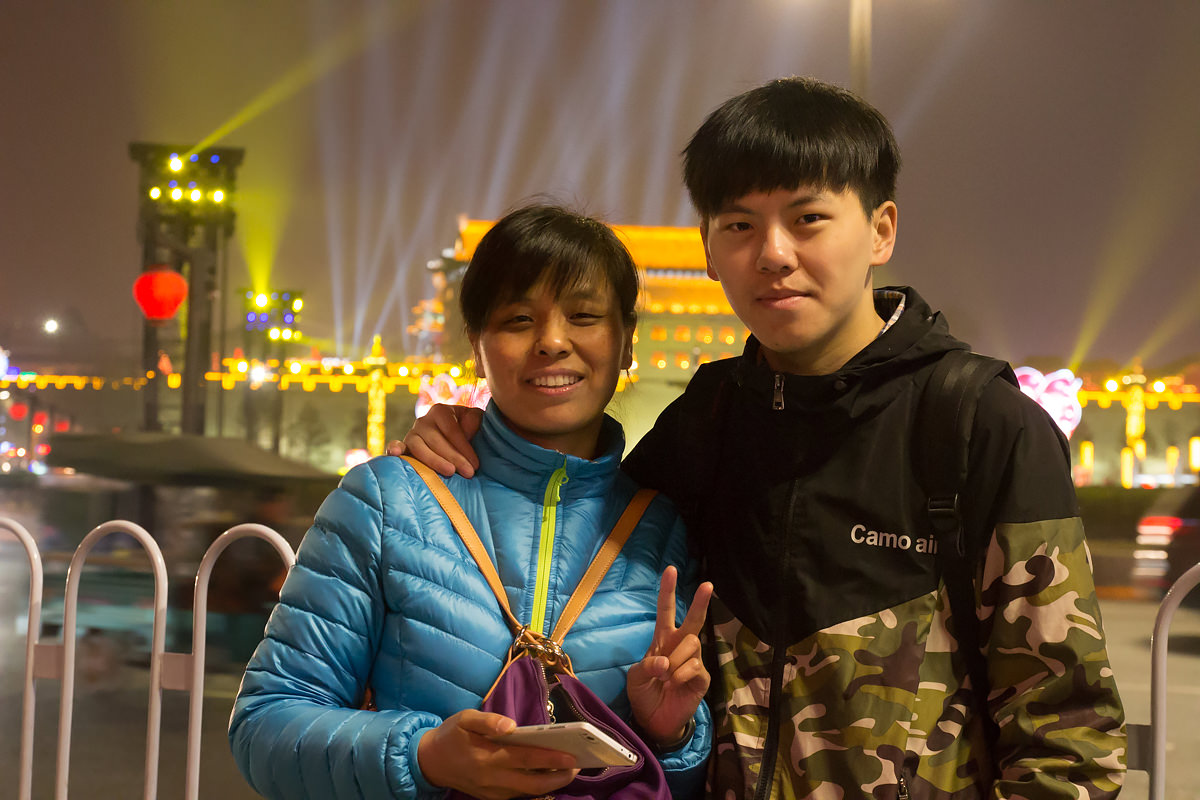 Wang Yao and His mother look like a brother and sister! His mom looks young. It makes me think of my mom. I consider to the time when we meet each other at Chongqing. We communicate with each other through translation application. Sometimes we don't understand, so we just laugh. That's why when we meet each other again in Xi'an, we are so happy. Aunts bring me a big bag of snacks! Thank you, aunties 🙂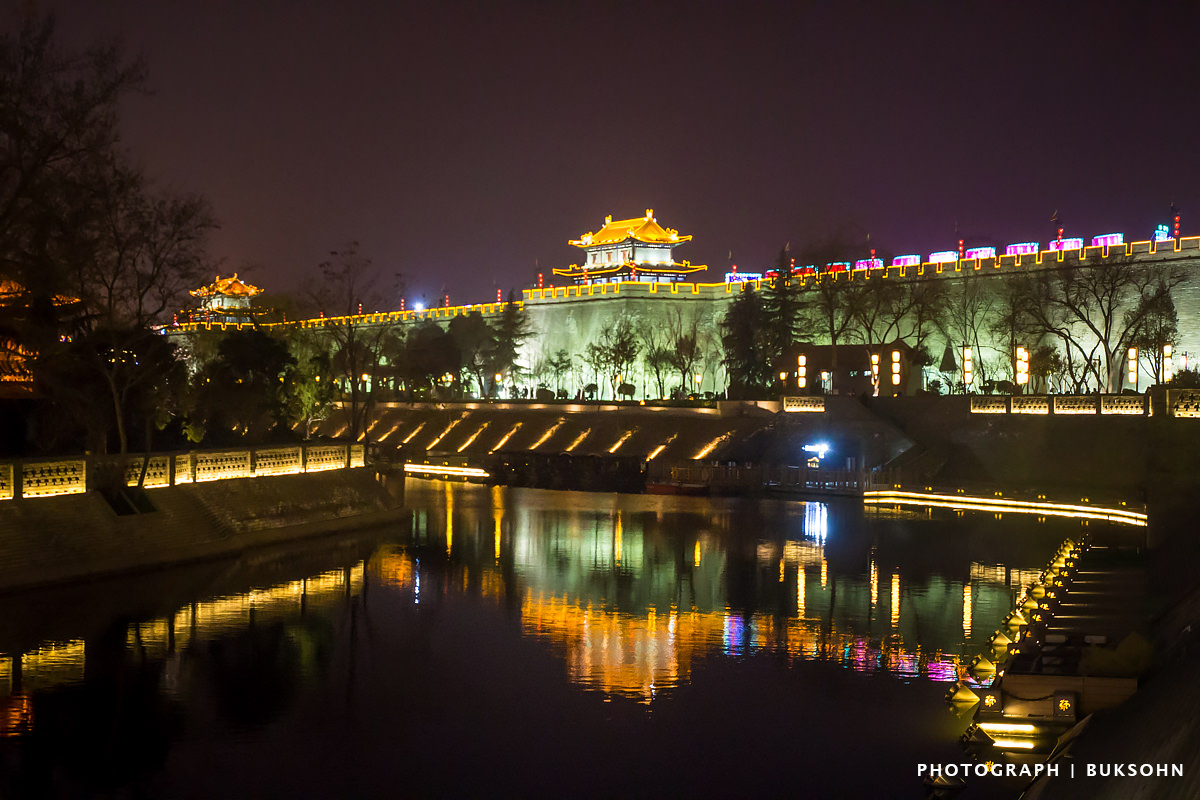 At night, Xi'an city wall was decorated with the lights. So beautiful. Aunts take me to the Drum's tower and Bell's tower. I tried Yang Rou Pao Mu on the Muslim street. It is a local food which comes with a goat meat.
Aunts say that most of the tourist are not like this food. I told them that I like it.
And this is my story about backpacking in China. I am so much fun in the place that I dream about. I am so happy to meet good people. However, my backpack story is still not done. Next story I will take you to visit the world heritage in the other county. I have to say that it is so superb! Keep in touch and see you!
Main activities for this trip

Stay in Twin City International Youth Hostel.
Take bus number 306 to the terracotta warriors, 7 RMB.
Buy entrance ticket 100 RMB