Hey man! I am back! This story I am writing while in traveling in Krabi. Actually, I just back from China. But as you know, the internet in China is terrible. I can't access any main social media so I think I will write about traveling in my Yunnan trip later. Let talking about Krabi first.
I get an invitation from my kindness sister from Lanta island. She asks me if I interest in traveling in Krabi. Oh, Krabi is my favorite place. Why don't I interest in it? She says OK and invites me to travel there. She prepares everything. What I need to prepare is only prepare myself. That's why I just back from China and then I am here Krabi.
I take a flight by low-cost airline, Thai lion air airline. It is only 1 hour from Bangkok to Krabi. Thai Lion air is cheap but the seat looks narrow. I saw a western guy sit not comfortable much.
When I reach Krabi airport. Bang (the name for calling a Muslim man who older) show a paper which written my name on it. I leave the exist gate and greeting him. We take a van to the hotel first. Our hotel is located in Ao Nang, 40 minutes from the airport.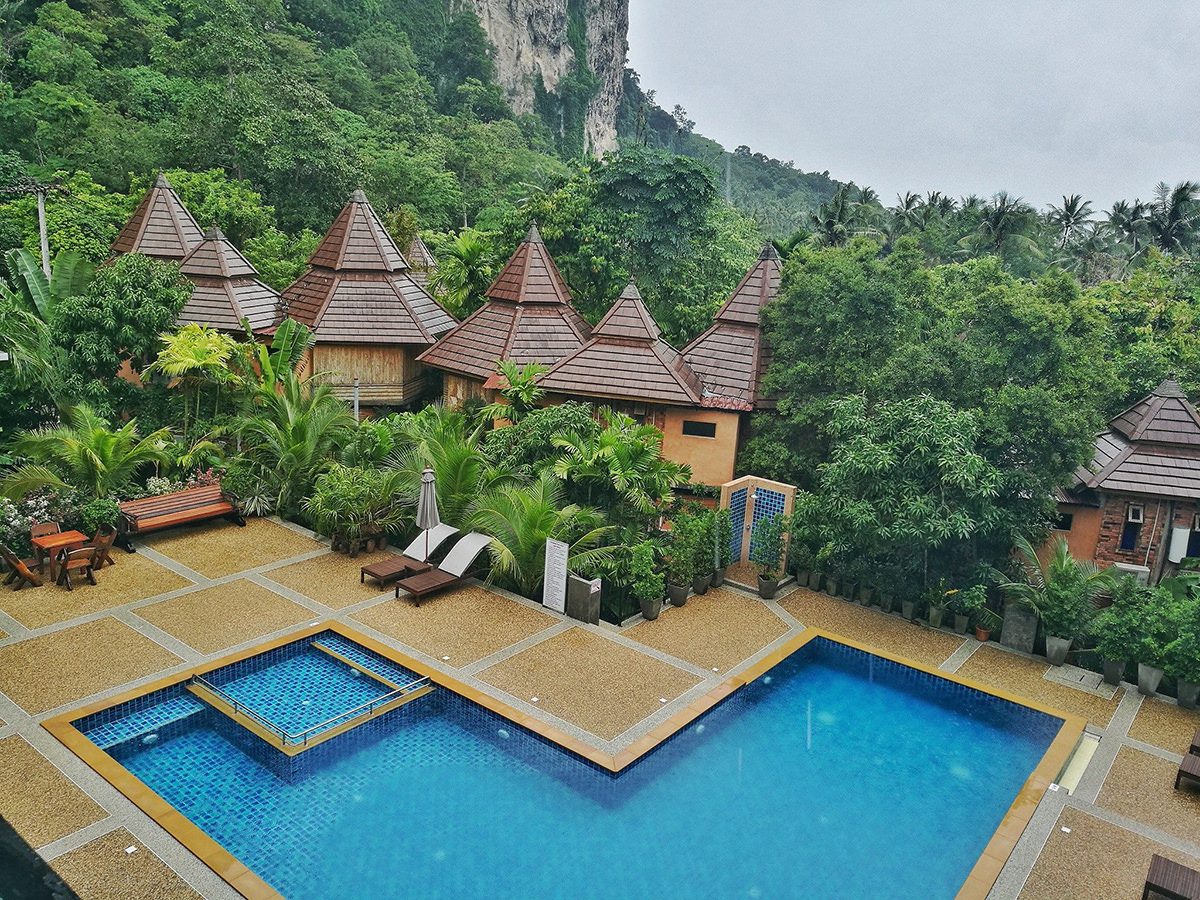 Let me introduce Bang first. Bang will be a tour guide for my trip in Krabi. He is super friendly! When we are in the van, he introduces Krabi to me to help me understand his province. His English is awesome too. He told me that his job is a tour guide for foreigners. No wonder why he can speak English well.
When I arrive Andaman Pearl Resort where I will stay on this trip. I check in and take some rest in the room. This hotel as a nice view. We can see the mountain and has a swimming pool. I think this hotel is good but has something that inconveniences for me. They are: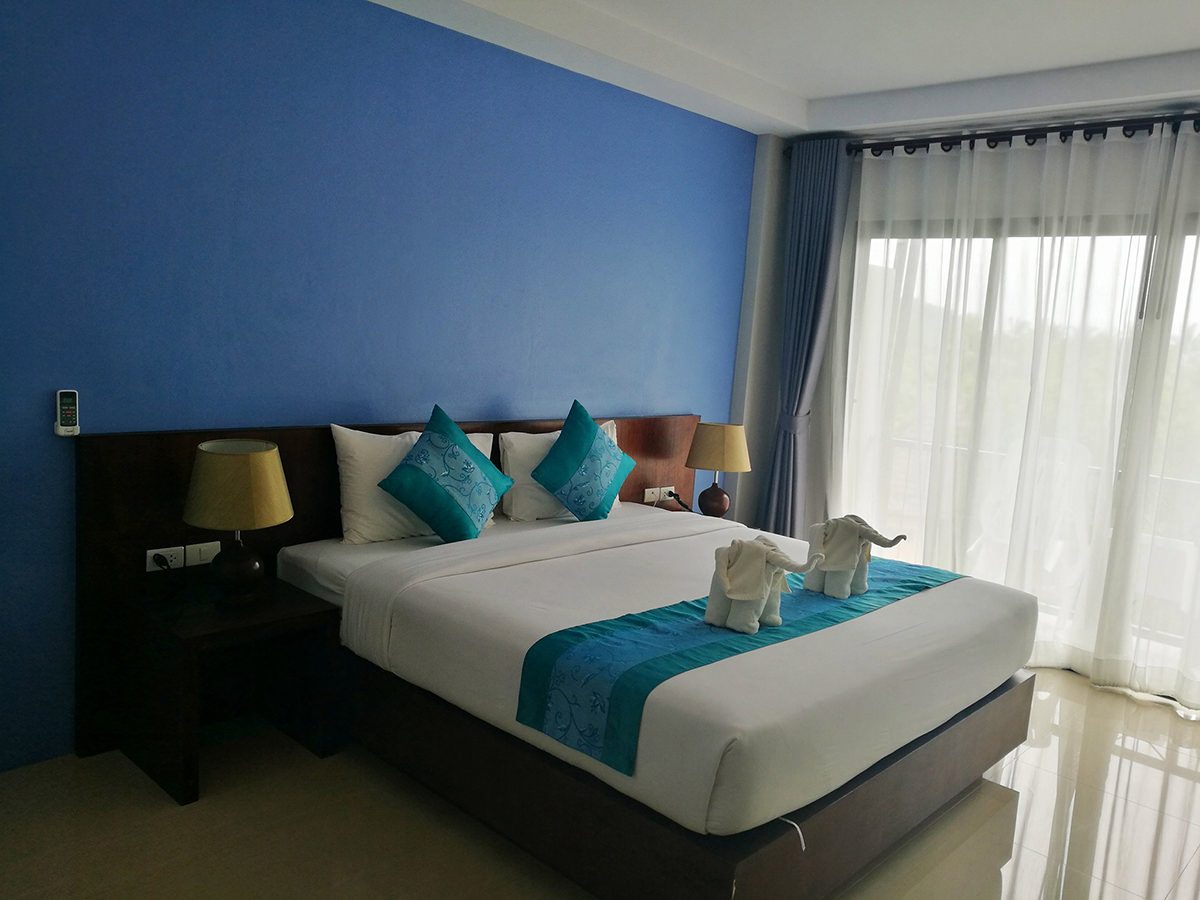 The bathroom's floor that slippery. Umm because of the tiled floor that not OK. it should be rougher.
The hot water control is very high from the floor. I tall 173 cm and I still need to reach out to use it. How about people who shorter than me? they must take a cold water in winter for sure. Haha
The bathroom's floor is not the same level but uses the same tiled floor color! I almost fall down.
This hotel does not provide you a toothbrush, and tooth phase. So, bring your own.
Actually, they are just a minor thing that I think it is not convenience. In the other hands, this hotel provides good internet clean room and locker.
OK. let see what I have done on today in Krabi trip.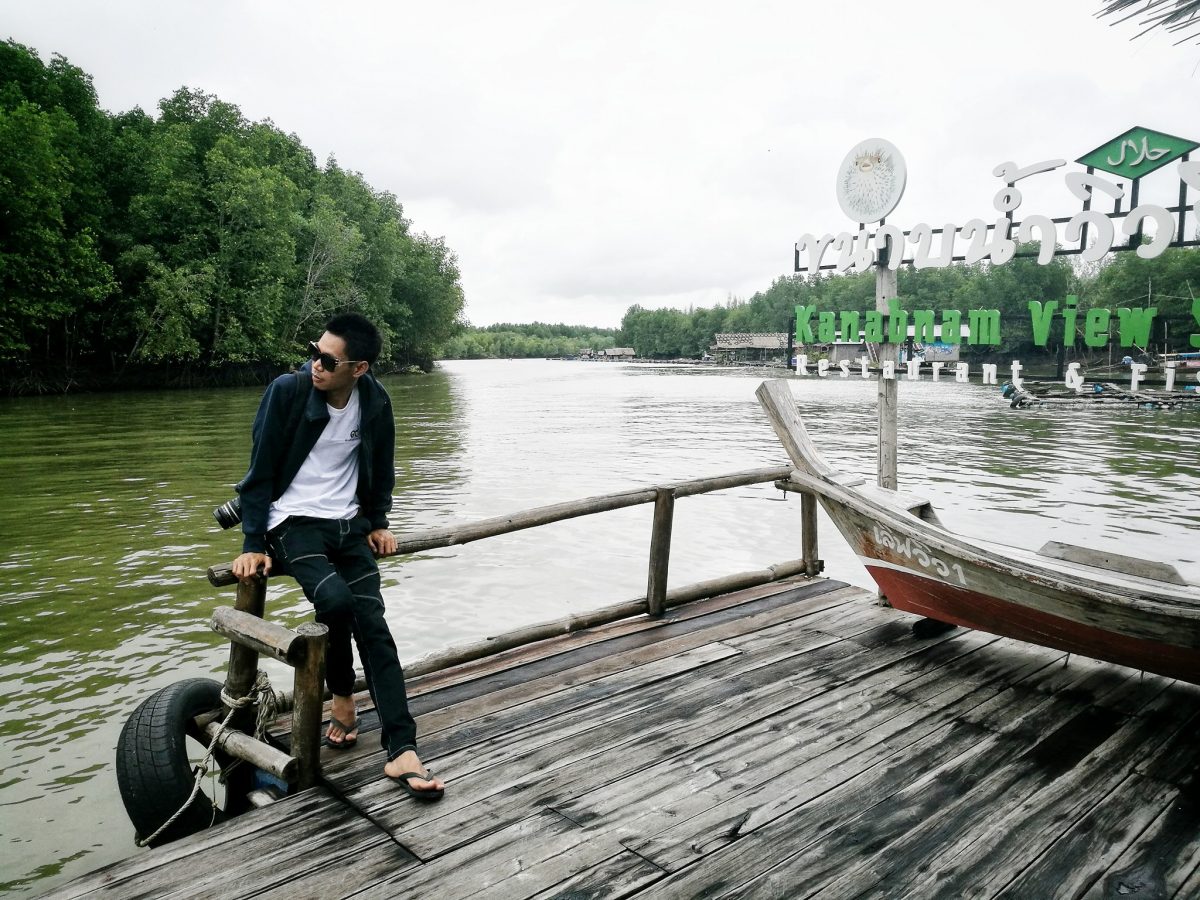 Because of I arrive the hotel at noon. So, Bang comes to pick me up for having dinner at 1 pm. He brings me to the Floating Restaurant. We order seafood for this lunch.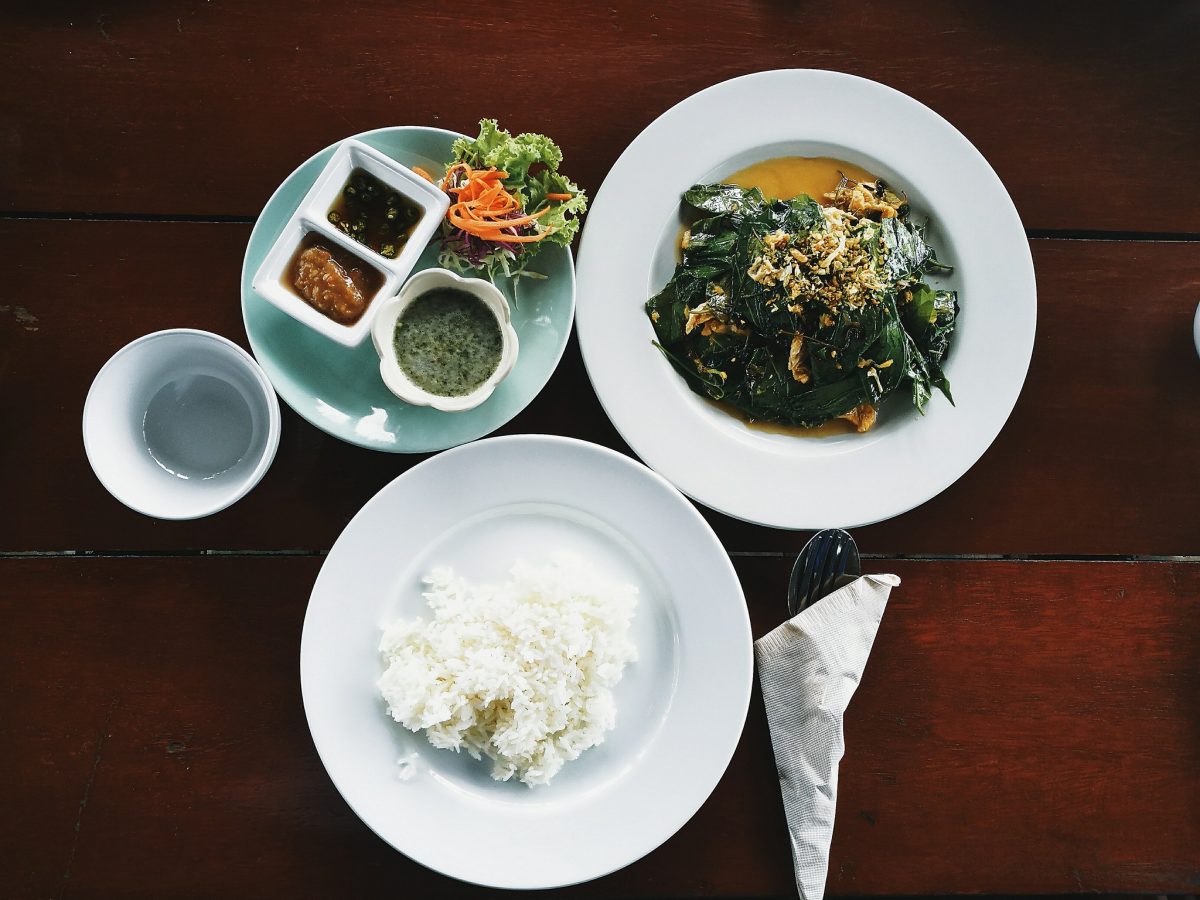 I am full now and want to travel. Bang takes me to our next destination. I sit on the long tail boat. The two sides of me are the mangrove forest. Very beautiful! It looks like a door facade which welcomes the travelers like us. I really LIKE IT!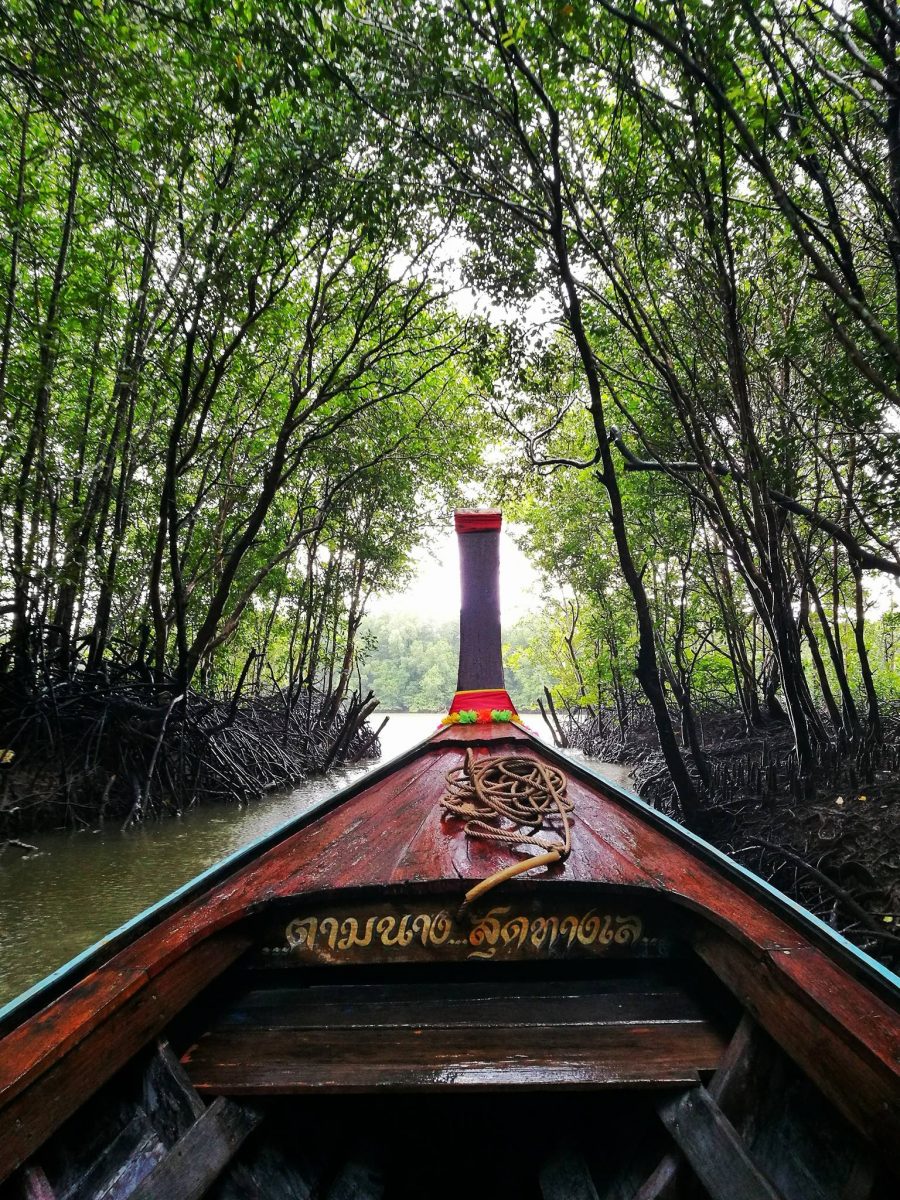 "Now, is the neap tide time" Bang said.
"What is that, Bang?" I wonder.
"Neap tide? Oh! it is a tide just after the first or third quarters of the moon when there is the least difference between high and low water." Bang explains.
"Easily explanation is Neap Tide is lower water, water is look not moving"
Honestly, this is my first time to hear about his phenomenal. When I back to my hotel and search for more information. it said:
A spring tide—popularly known as a "King Tide"—refers to the 'springing forth' of the tide during new and full moon.
A neap tide—seven days after a spring tide—refers to a period of moderate tides when the sun and moon are at right angles to each other
(http://oceanservice.noaa.gov/facts/springtide.html)
One of the reasons why I love traveling is I always learn new thing from taking a journey. Some story is basic knowledge for others but new for me.
When we get out the mangrove forest, the long tail boat which drove by an uncle who always smiles takes us to the Khoa Khanab Nam. I have been visiting Krabi many times but I never travel in the main city much. This time makes me excited!
Bang explain to me while we are walking to the national park.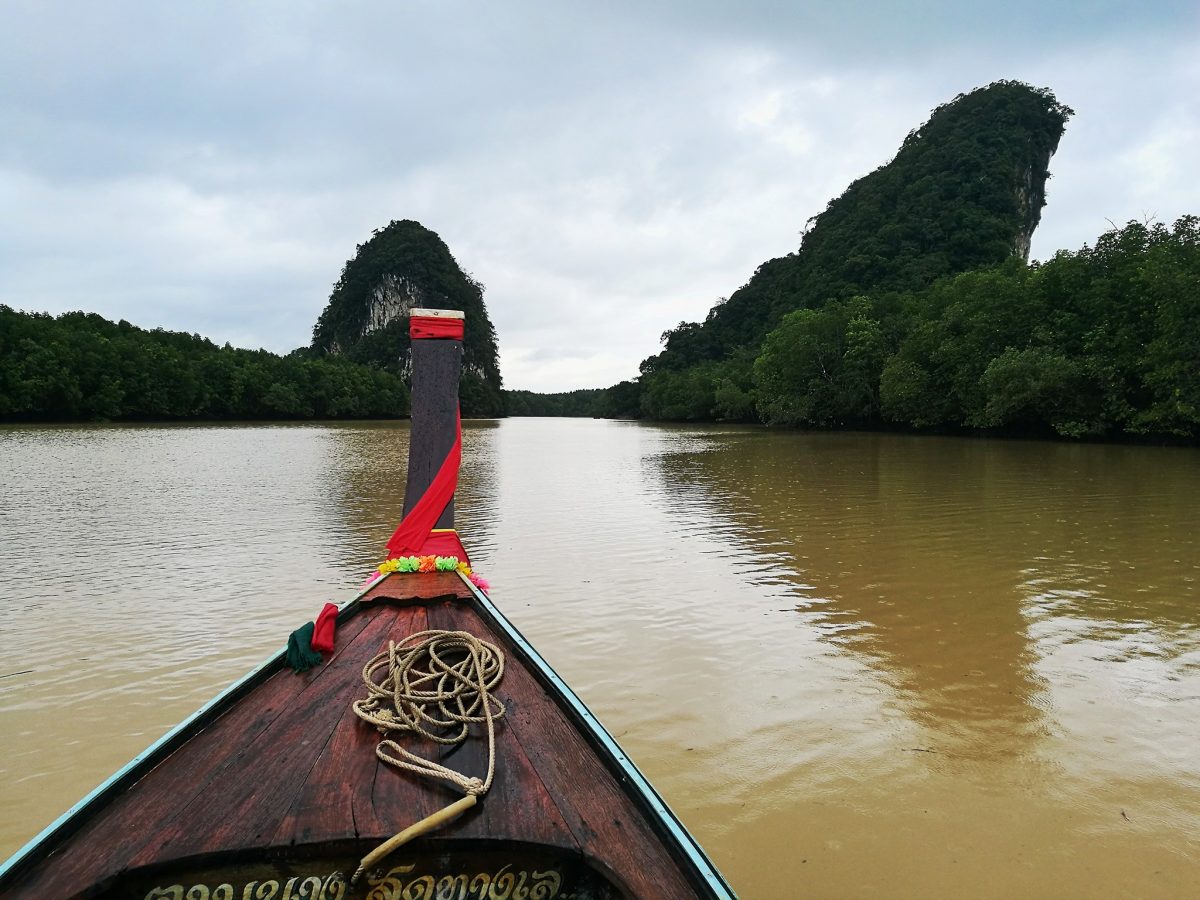 "Khoa khanab Nam is one of our symbolic of Krabi. This mountain is high 100 meters. When you come to Krabi you can see this hill easily. Inside the hills has a cave which full with stalagmites and stalactites."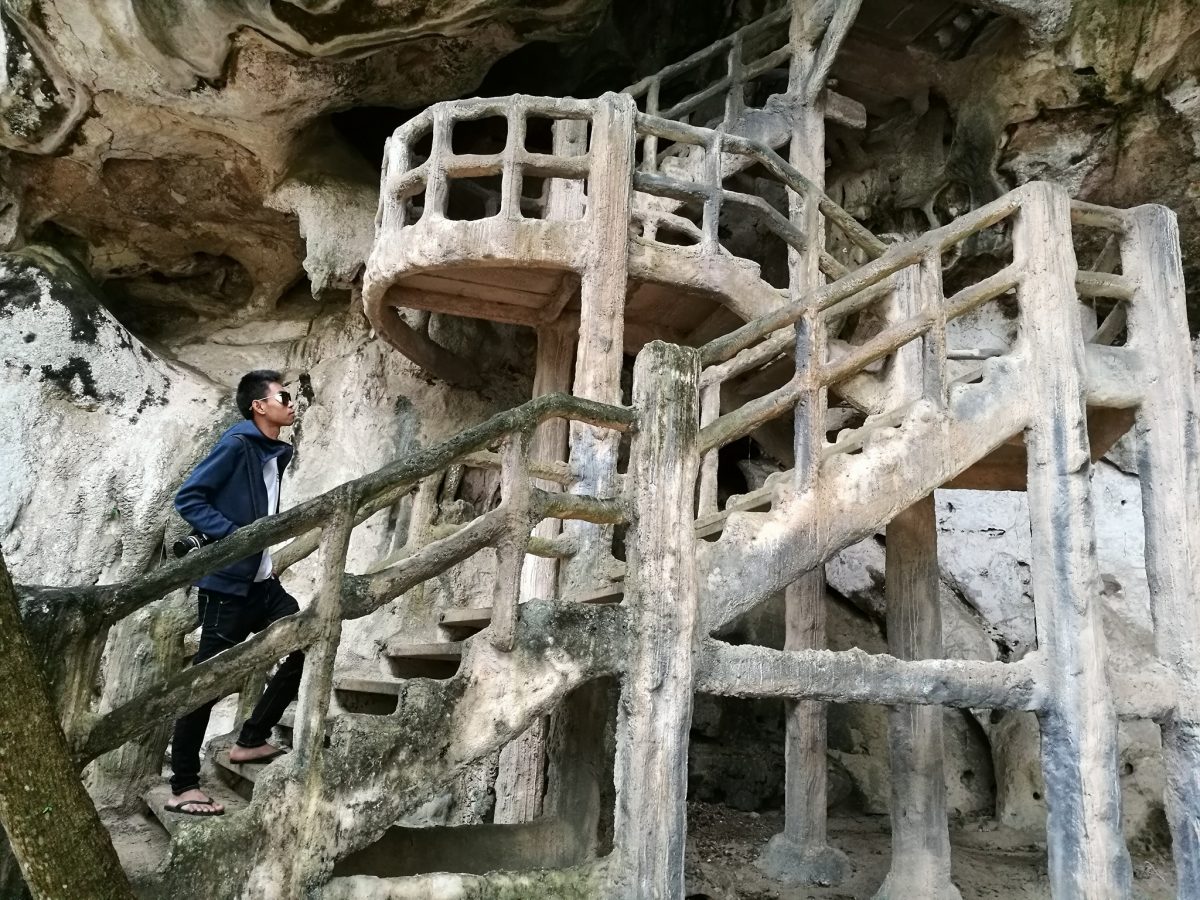 The pathway is really good. This is my first time to get inside the cave without waste much energy. Haha.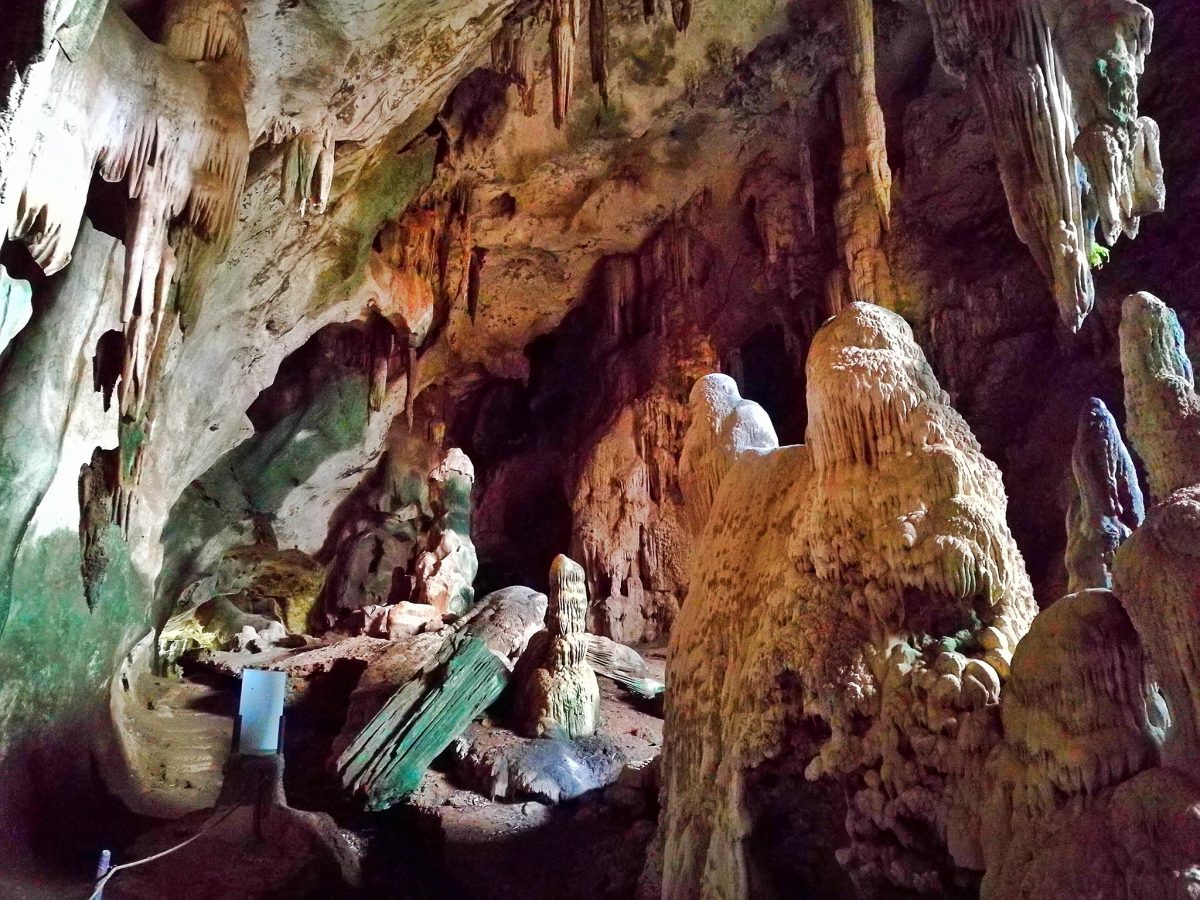 Inside the cave full of stalagmites, stalactites, and ancient drawing. Bang told me that this cave is used to be a living place for people in the ancient time. You will see some models which represented the lifestyle of ancient people inside the cave too. The models look so real. I almost shock when I see it the first time inside the dark cave.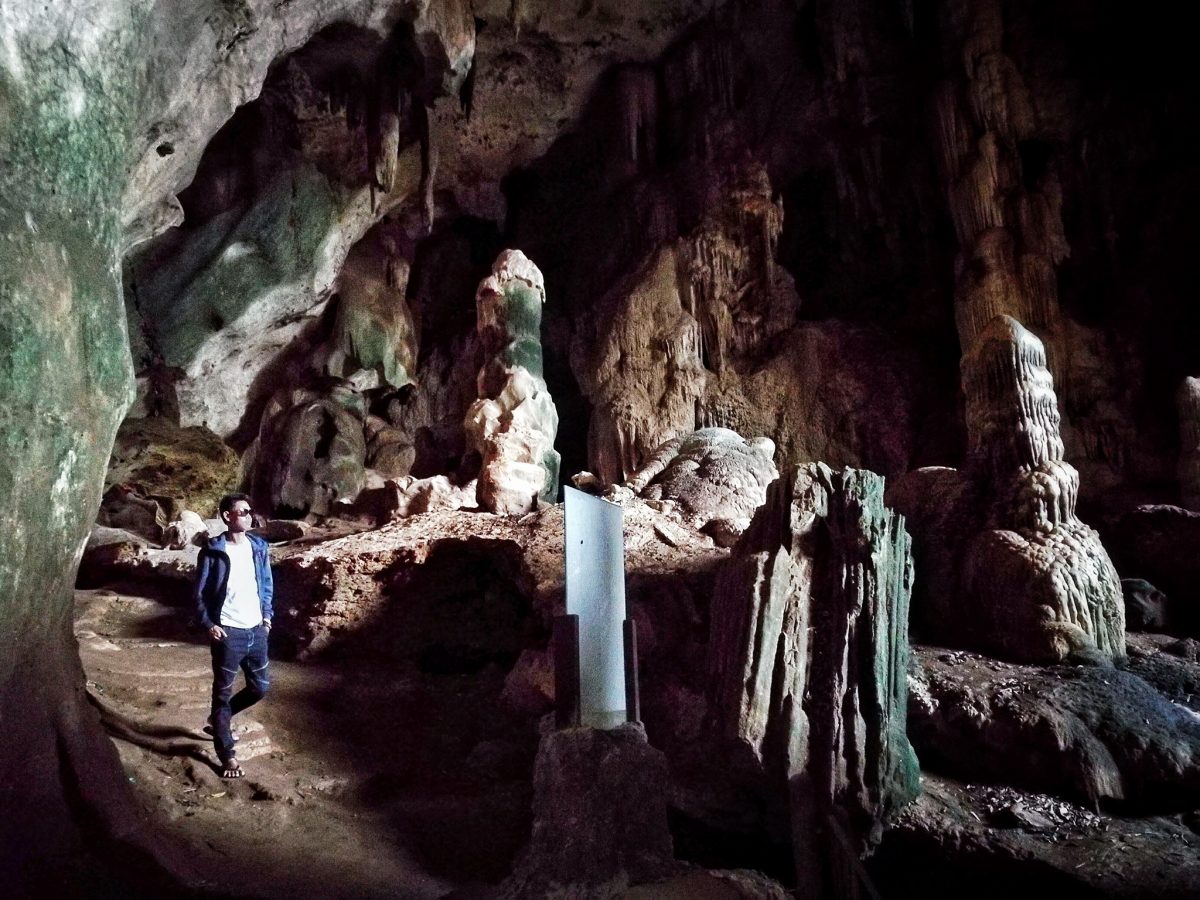 The entrance ticket is 30 THB for Adult and Free for children who is below 12 years.
After we have done with traveling inside the cave. Bang said today the weather is not good. So, we should go back to the hotel and have some rest. I agree with him because raining coming and I don't want to get sick and last night I slept only 2 hours, now my head looks heavily.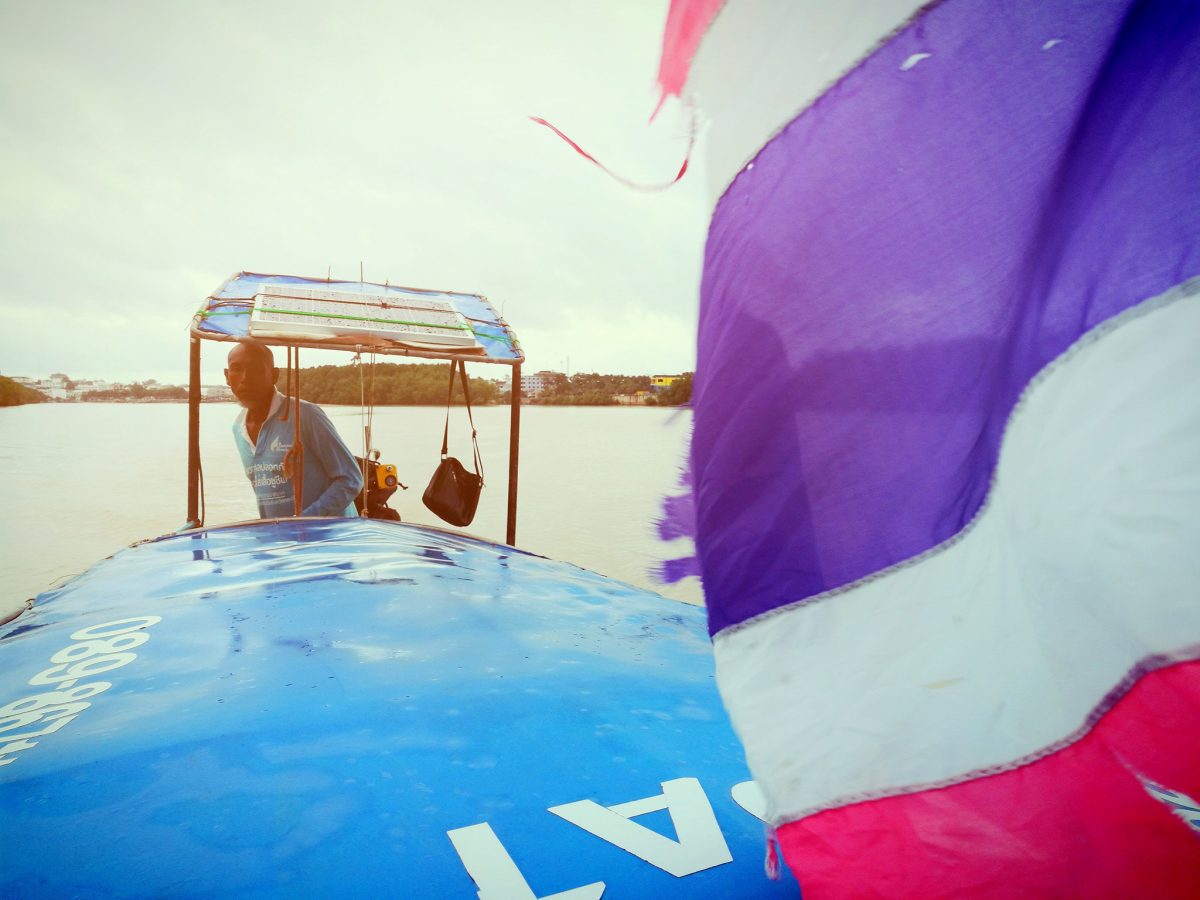 On the way back to the hotel we see the sculpture of a bird. I see that they are much sculpture in Krabi. Maybe every junction.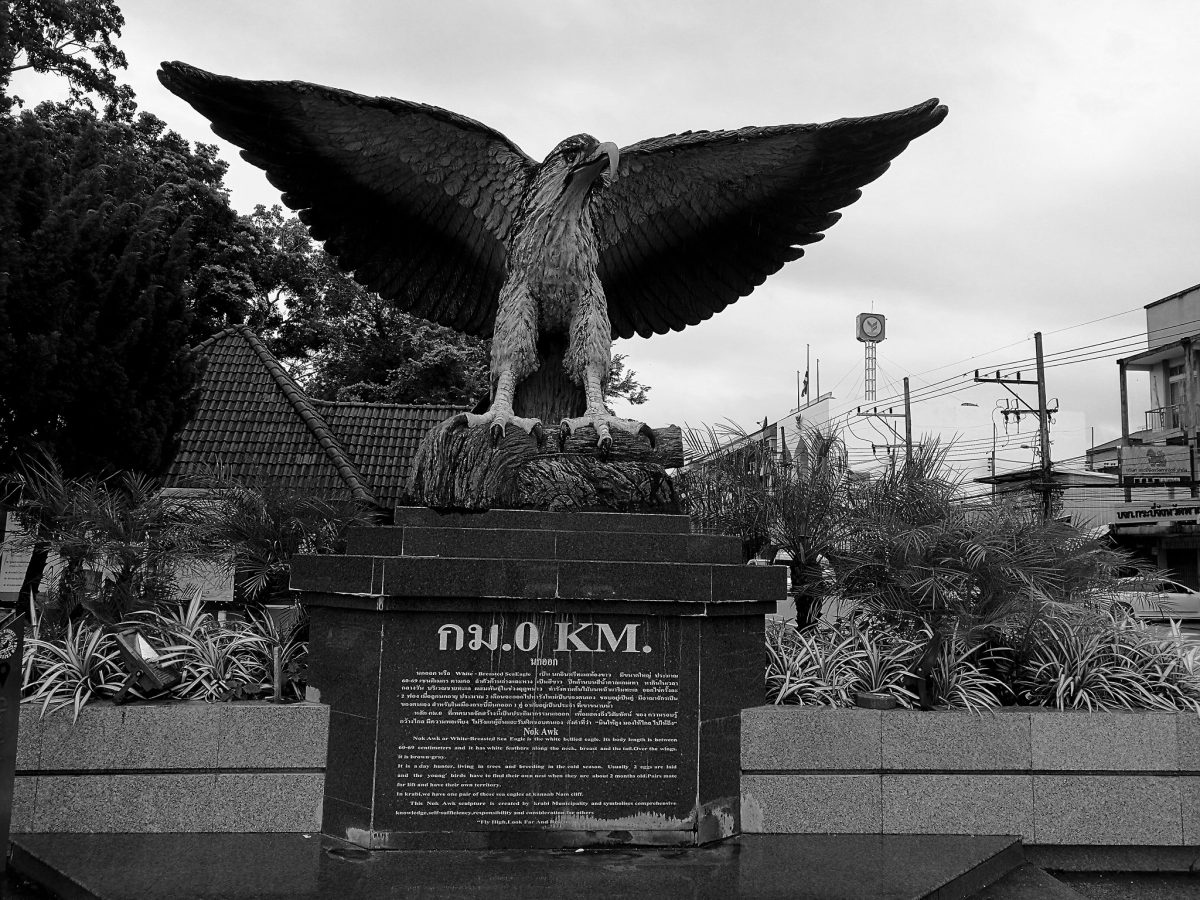 This bird called "Nok Og" or Sea-eagle.
"Nok Og is also one of your symbolic in Krabi. Nok Og is an eagle which flies around here. We have a quote that related to this bird too"
"What the quote are you talking about?"
"Fly high, Look far and go," Bang says.
Fly high is mean you should have an ambition, Look far means set the goal of your life and have a big dream. is means try to make your dream come true.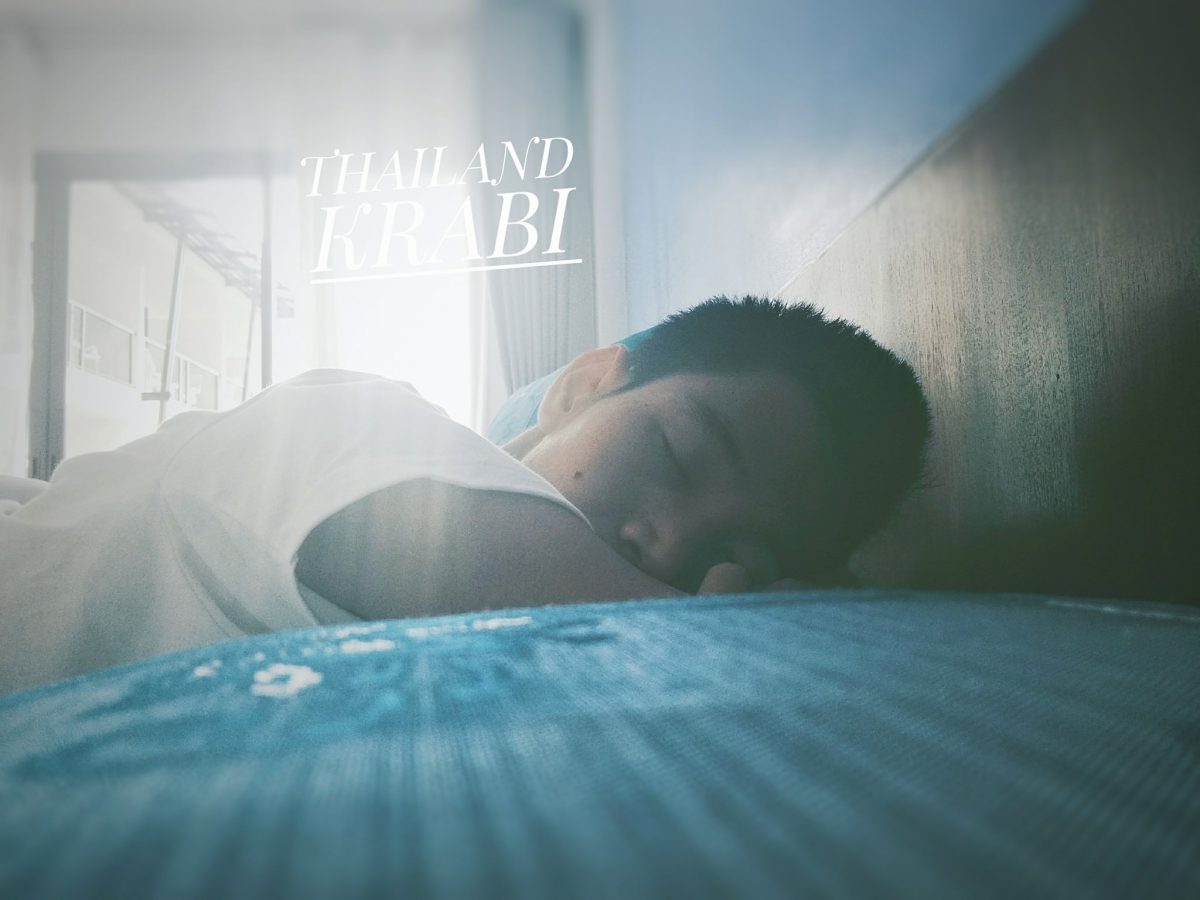 Back to my room. OMG! I feel so sleepy. I slept more 2 hours. When wake up I feel so hungry. Luckily that I know a young man who ever chat with me in facebook. And he want to visit me. So, we go to have dinner at the restaurant where not too much far from my hotel. The price of food here is OK. I like the food here too. Yummy!
OK. I have to finish my story for today here. Tomorrow I still have many things to do. I don't know that the weather will be good or not. PRAY!