I have been to Krabi many times especially Lanta island. Almost every year that I go there again and again because of I have friends who stay there and the island is also beautiful by itself. No wonder why I really love to take my holidays there if I want to enjoy Sea and Sun.
Moreover, there are many islands around Lanta where travelers can join like swimming, snorkeling or scuba diving. I went to most of them except "Koh Rok Island"
"Wait… you never been to Rok island?" Toey, asks me.
"Yeah, I have never been there. Most of the time when I have a vacation here, I always go to another island except that"
"Uhhh… my younger brother. You miss the thing! So, this time you can't miss this island. I will make a plan for you. OMG! I can't believe that you never been there. How come?!"
Yeah.. my sister she always kind to me and as you can tell, I get a plan for traveling to Koh Rok island.
I go to the pier at 8:45 am. The guide says we will take 1 hour from Lanta island to Koh Rok island by speed boat. If anyone wants to take a nap, just do it. who want to take the photo, just go but make sure that you do that thing with carefully because of the boat will wave sometimes.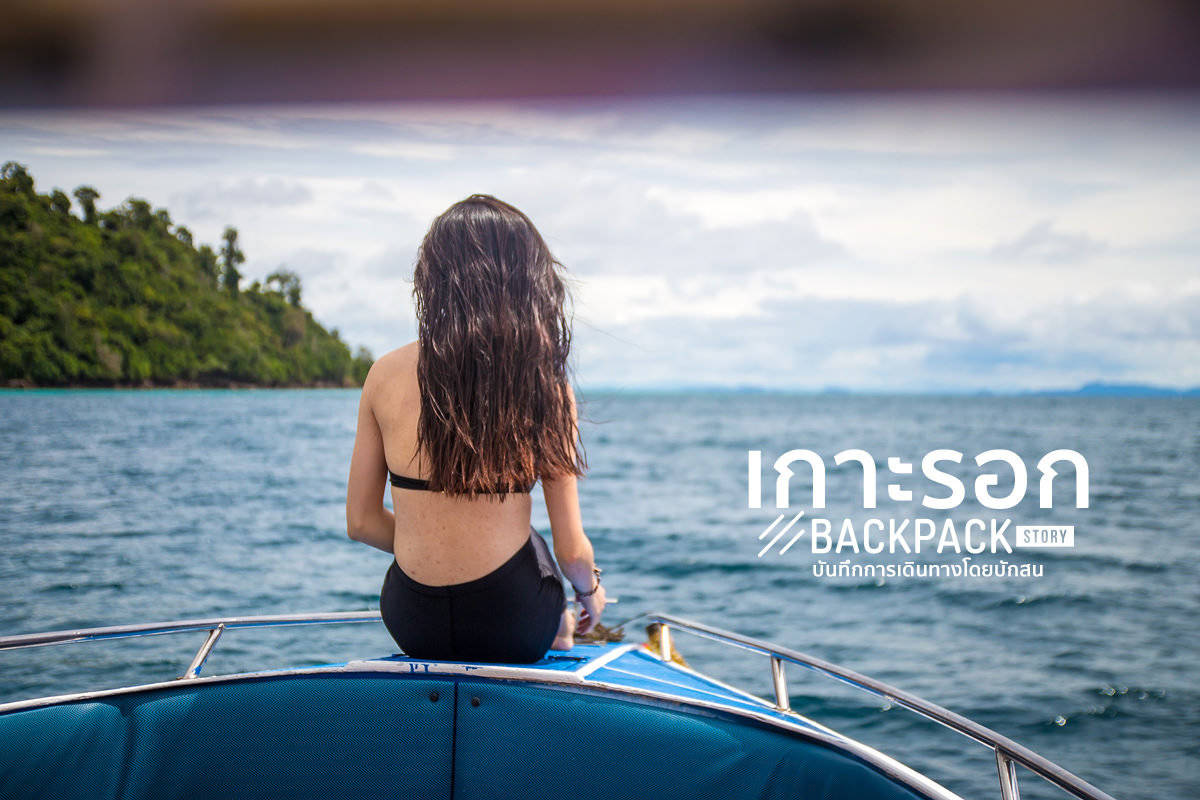 While I am on the boat. As a chatty guy, I say hi to others who travel the same boat. I think it is a good thing to do while traveling as we can know more people and can share about traveling story. I know many new places because of talking with new friends.
Today, most of the travelers are Asian. And yeah most of Asian is… Chinese. Not too much European. I have been to China many times. So, I can speak some basic Chinese. That's why I keep communicating with Chinese in the group. They are excited when I ask them that are they speaking Guangzhou language? How surprised they are and they really curious to know how can I tell that what language they are using. I told them that I ever heard a friend from Guangzhou talk like this.
One hour later, we arrive Koh Rok. All of us get our camera to take photos, videos. We are so excited about how clear water it is and the sand here is really white!
"We will stop at this island first for shift our lunch to serve here but we will not get off here. We will go snorkeling at there, two places. Here we stop only for shifting the food and we will be back here at lunch time" the guide says.
When staff finishes transferring food to the shore, speed boat takes us to the first place for snorkeling. I am ready now and really want to go swimming! I need sea sand sun!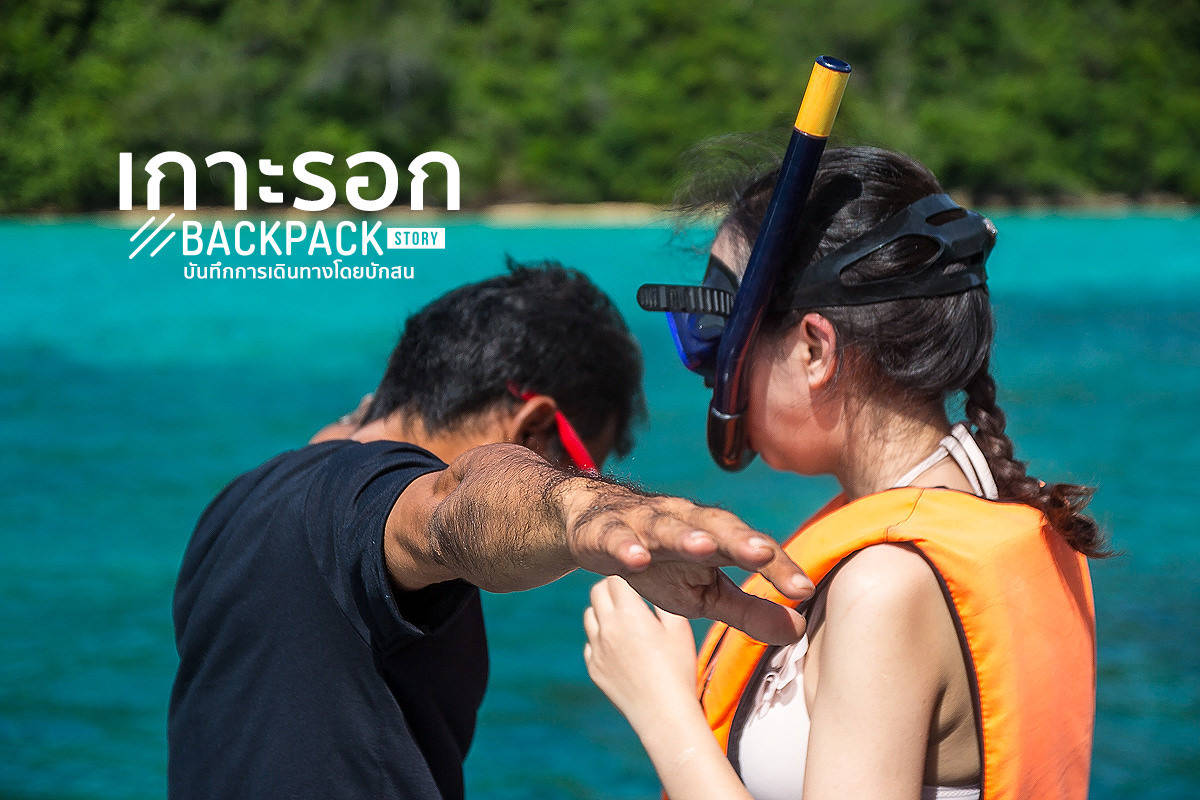 Among our group, some people can't swim. The Guides teach them for how to use the mask and make sure that they are using a life jacket. Chinese travelers look nervous because they can't swim. One of them told me that she afraid.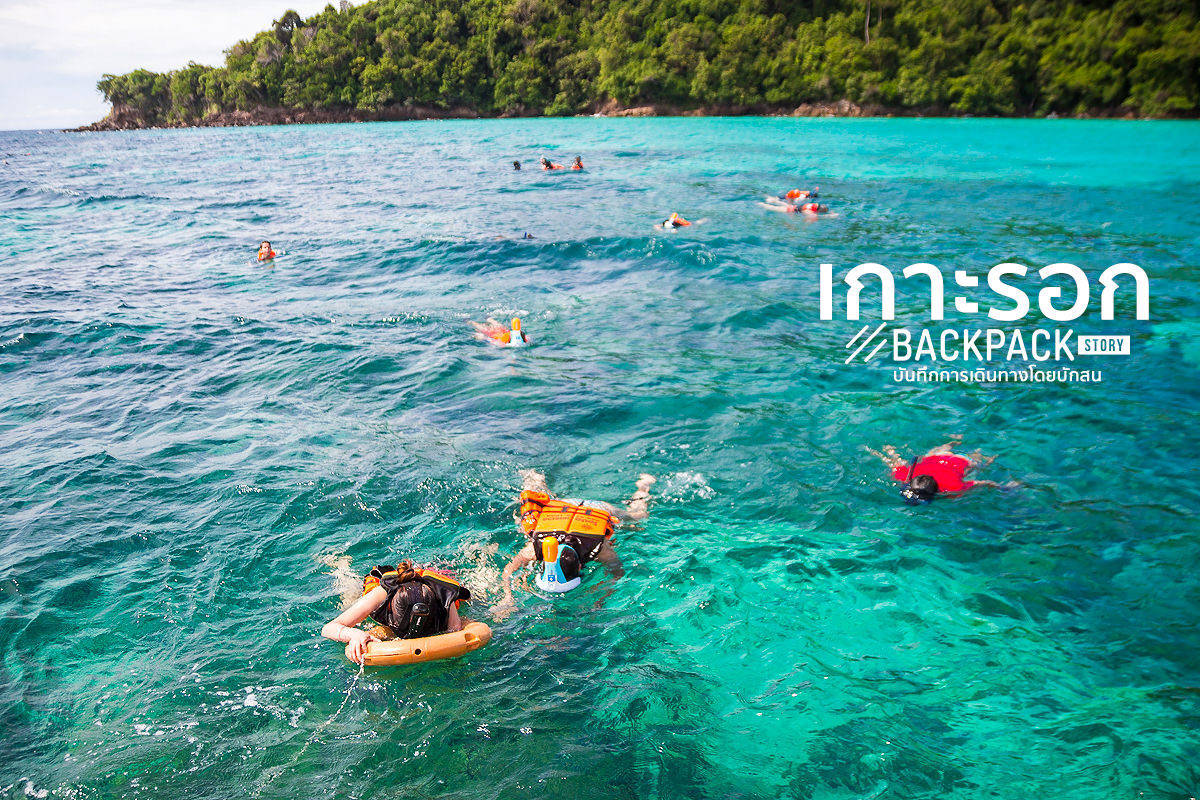 How about me? Uh.. I really love swimming. So, I jump to the sea and enjoy my snorkeling. The water here is very clear. I really proud of how beautiful of my country. Underwater here is also wonderful.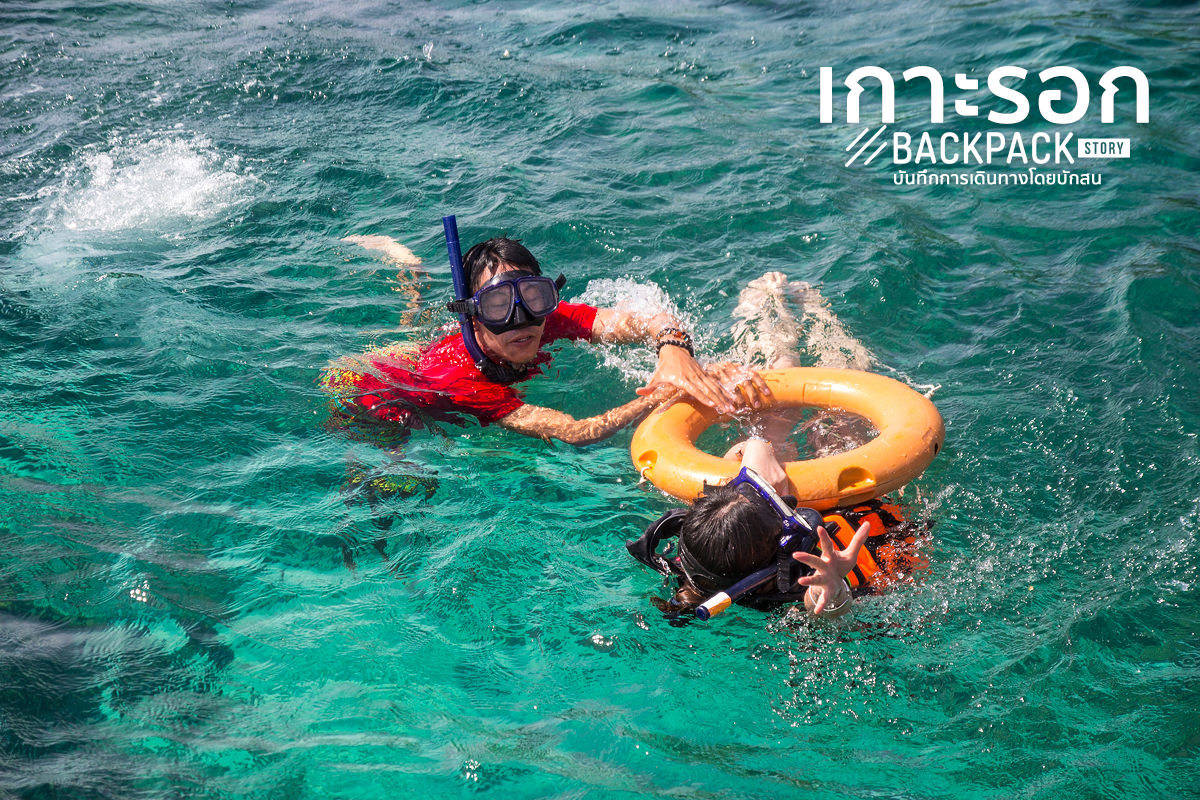 Suddenly, I heard Chinese voice saying "Help me!!!". I looking for where it comes from and I see a Chinese woman is waving her hand and asking for help. I swim to her. She already takes life jacket and has a ring swim. Why she looks so nervous. I really confuse.
"Help me!" she said to me. I told her that please calm down, everything is OK you will be safe. She still in panic and look not ok. I decide to swim and take her to the boat. When I take her to the boat she says thank you to me and I tell her that it's ok. I think how pity that she can't swim and can't enjoy the beautiful of underwater.
However, the guide says he will take care her and bring her to enjoy the swimming and snorkeling by himself.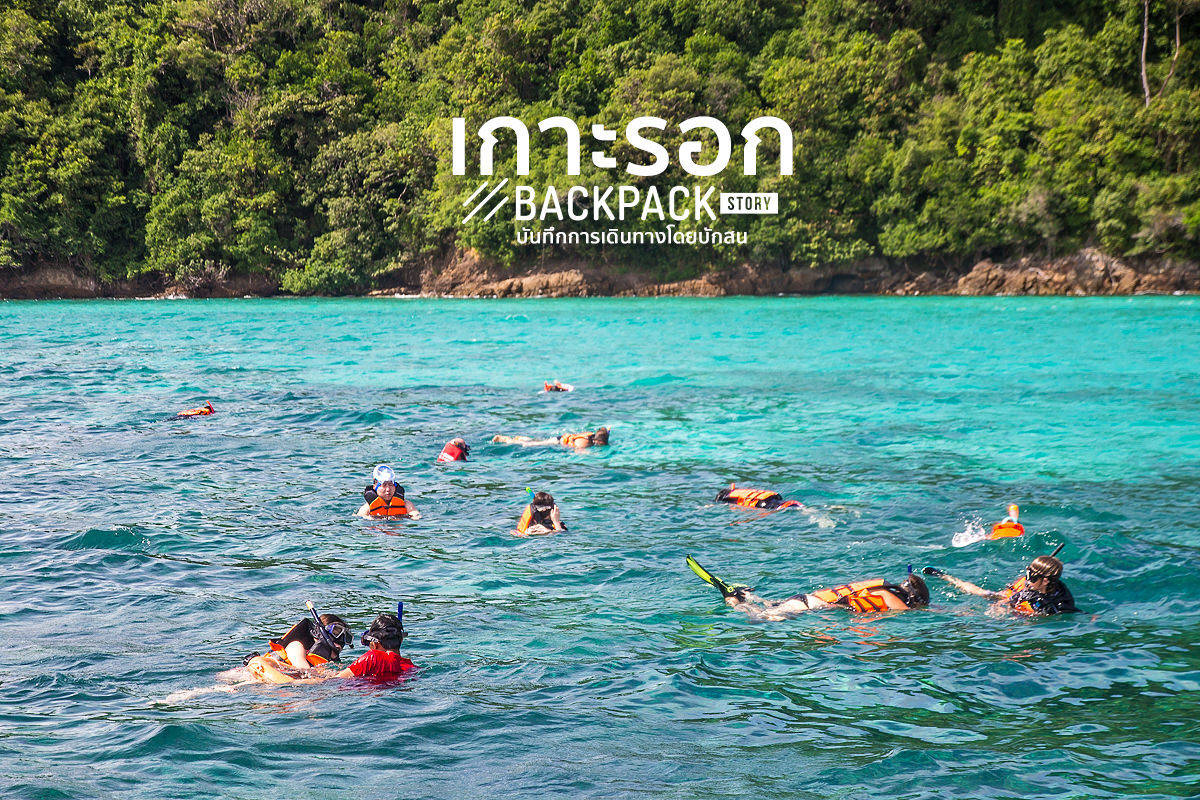 Koh Rok island is located in Krabi province. However, it is not too much far from Trang island. Koh Rok island has to part called Koh Rok Nai and Koh Rok Nok. I can't remember which one is Nai or Nok. Haha.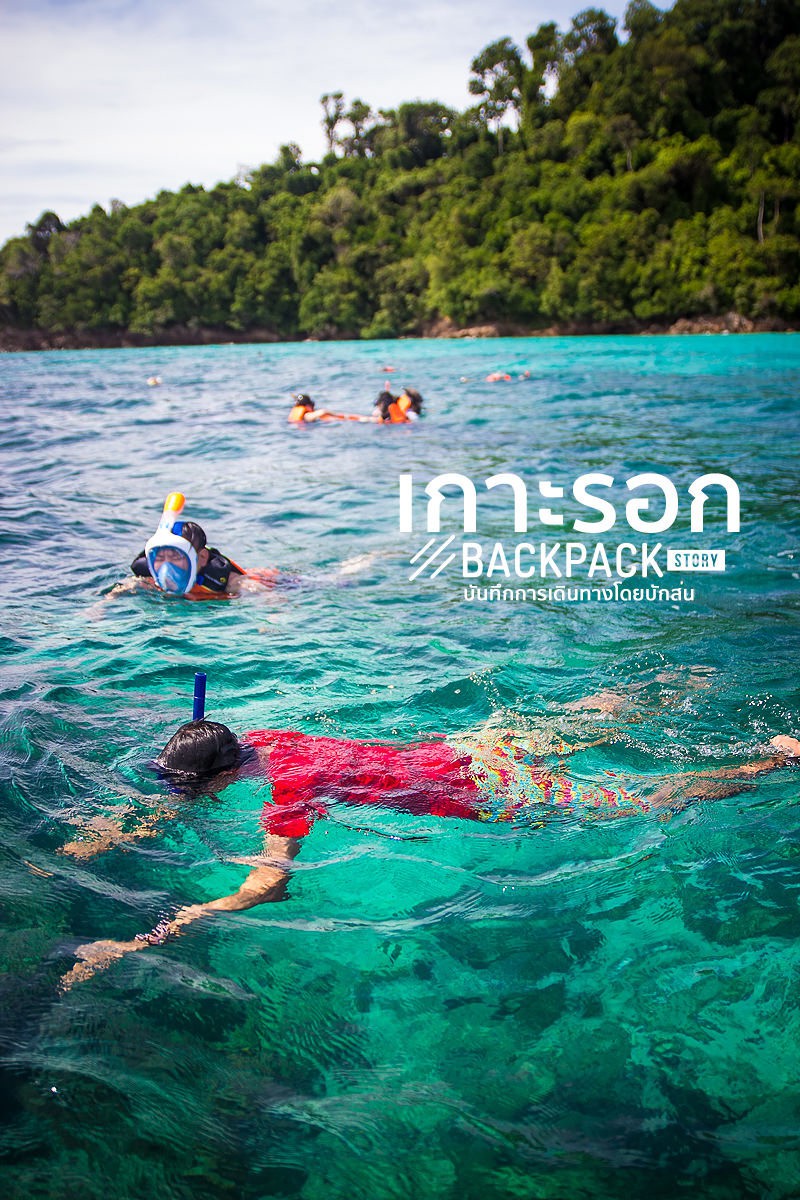 We spent 45 minutes for snorkeling at the first place. I really enjoy my snorkeling experience. Chinese travelers say it is super beautiful and they so impress the beauty of Thai sea. They like Thai sea and Koh Rok is wonderful as other say.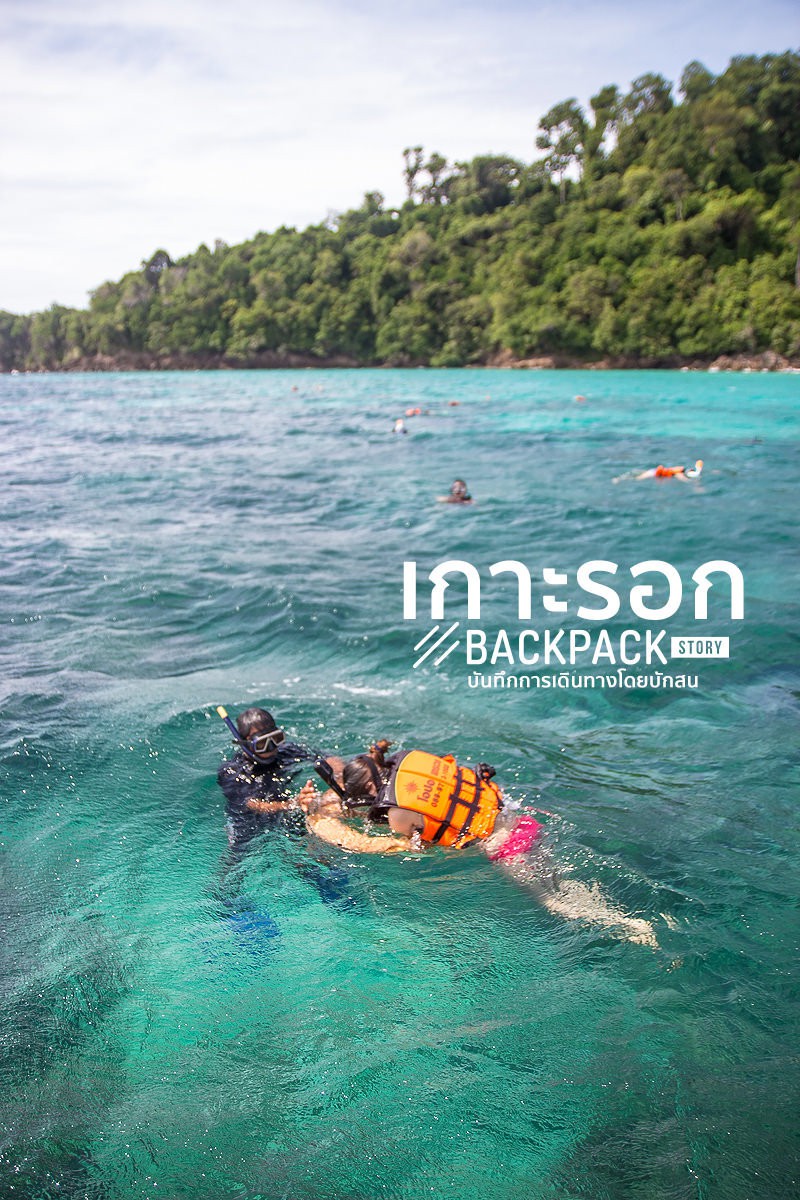 That Chinese woman who asking for help, now she is enjoying snorkeling with the guide. She changes a mask to be a full face mask. That mask is my friend mask. He is not going snorkeling with me because he stays in Lanta island and comes to this island many times. He just wants to stay on the boat and take the photo. I feel so great because he is a really talented man who takes a photo really cool!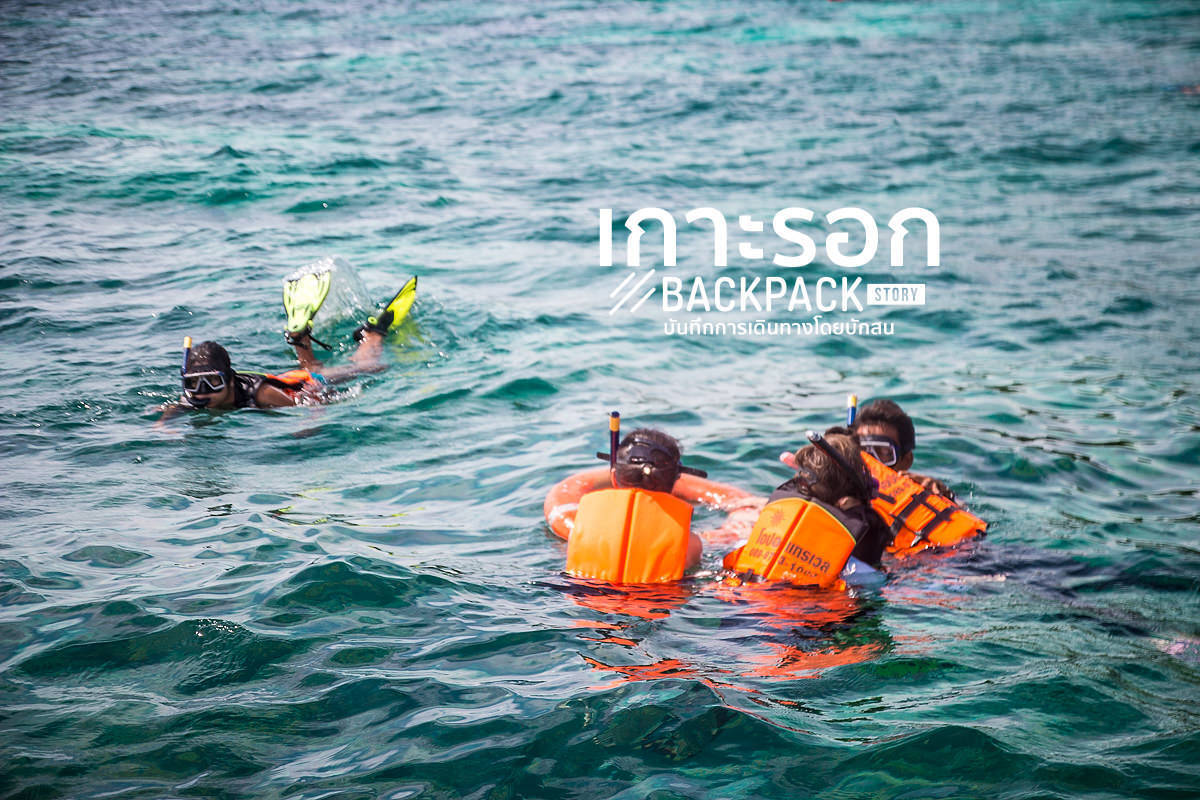 Everyone has his/her own traveling goal. Someone travel for holidays, some travel for learning and some go for finding the inspiration. But no matter what it is if we are happy on it, it is worthy. I have a friend from China who really love Thailand and beaches but he never wants to go swim in the sea. He told me that he already happy to see the sea, lie down on the beach, listening to the wave. It is enough for pleasure him.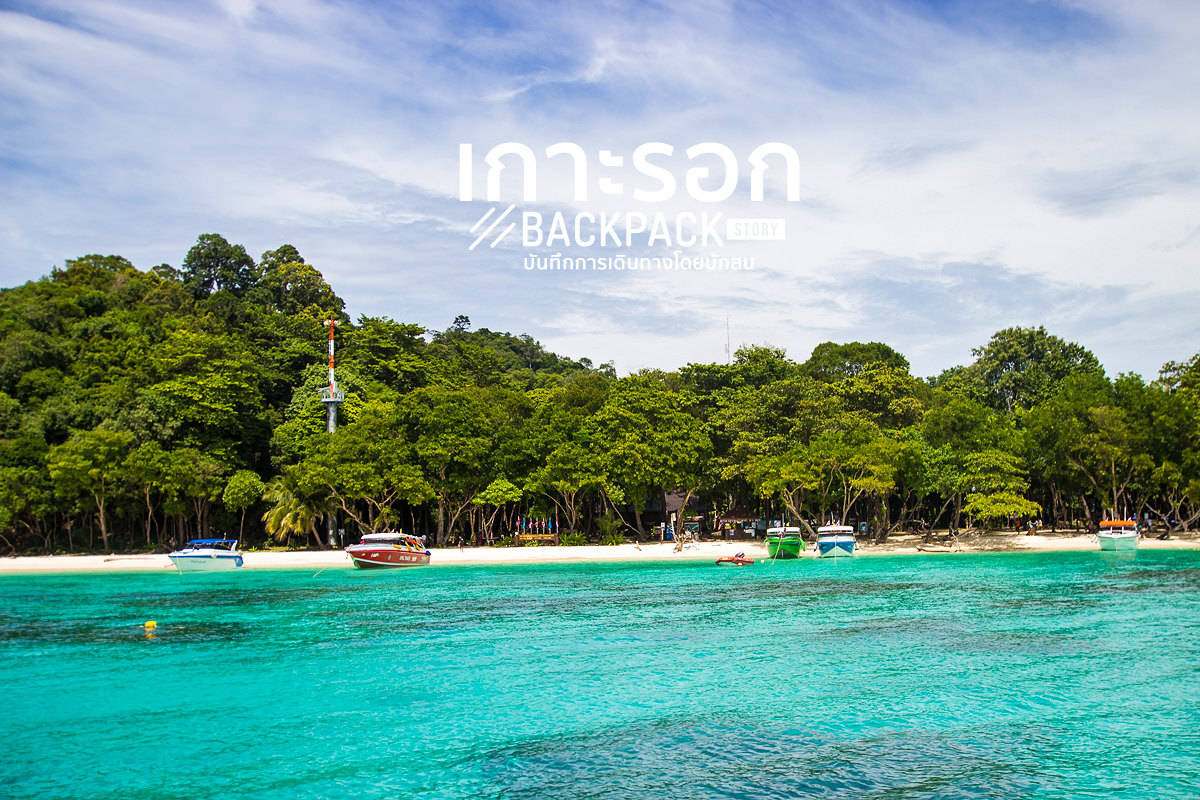 Happy time is always fly so fast! it is 12pm already and we need to have lunch. The guide shows us the sign that we need to swim back to the boat and take us to the main island for having lunch. This meal is really delicious. I like Massaman Gai (Chicken curry with coconut cream… Local Thai food). How about fruits? Yeah, always watermelon and pie-apple. I don't know why every trip always serves this kind of fruits.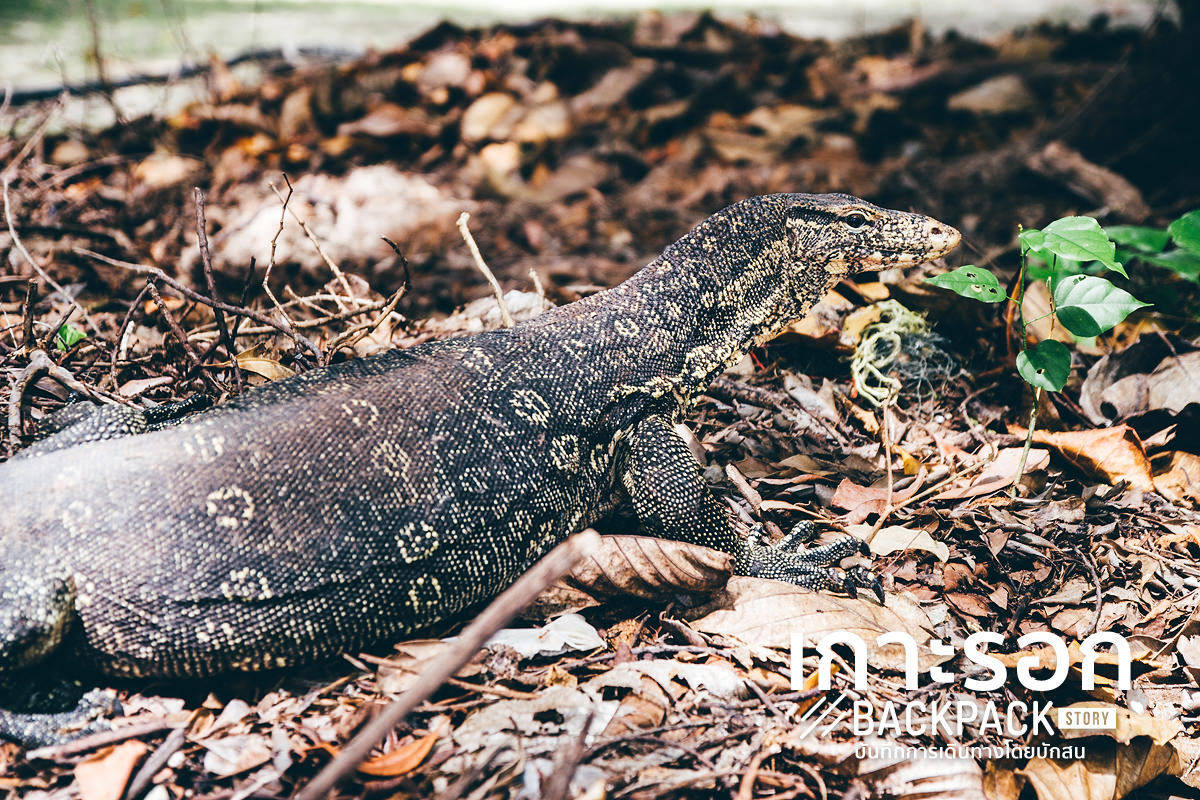 Koh Rok island is very plentiful. If you do not believe me you can go there by yourself and you will see on the main island has a lot of Water monitor. Foreigners are excited to meet this kind of animal.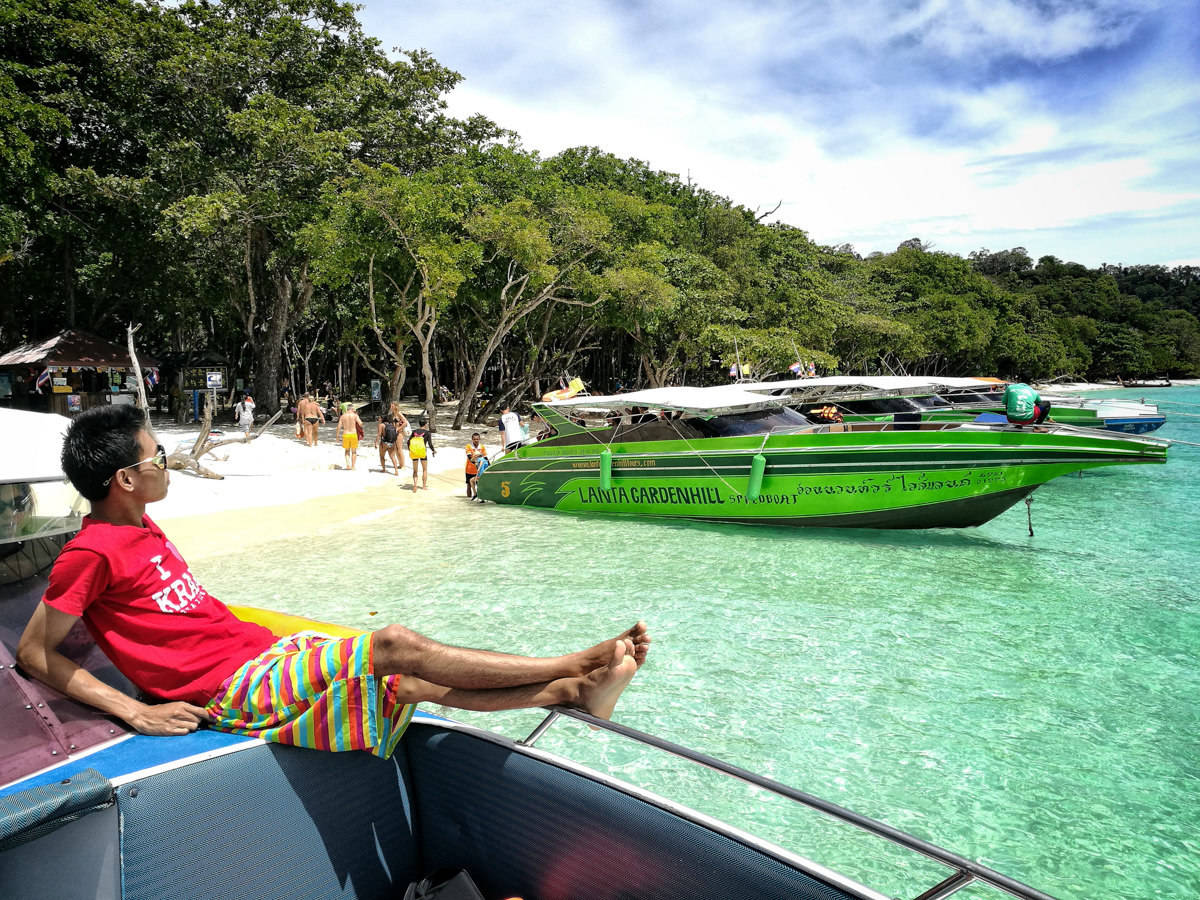 Not only how white sand here, water is also super clear. My friend say if today has the sunshine, water will be clearer! I said that now it is already clear! I can't imagine how will be clearer it is. I should come back here again. haha.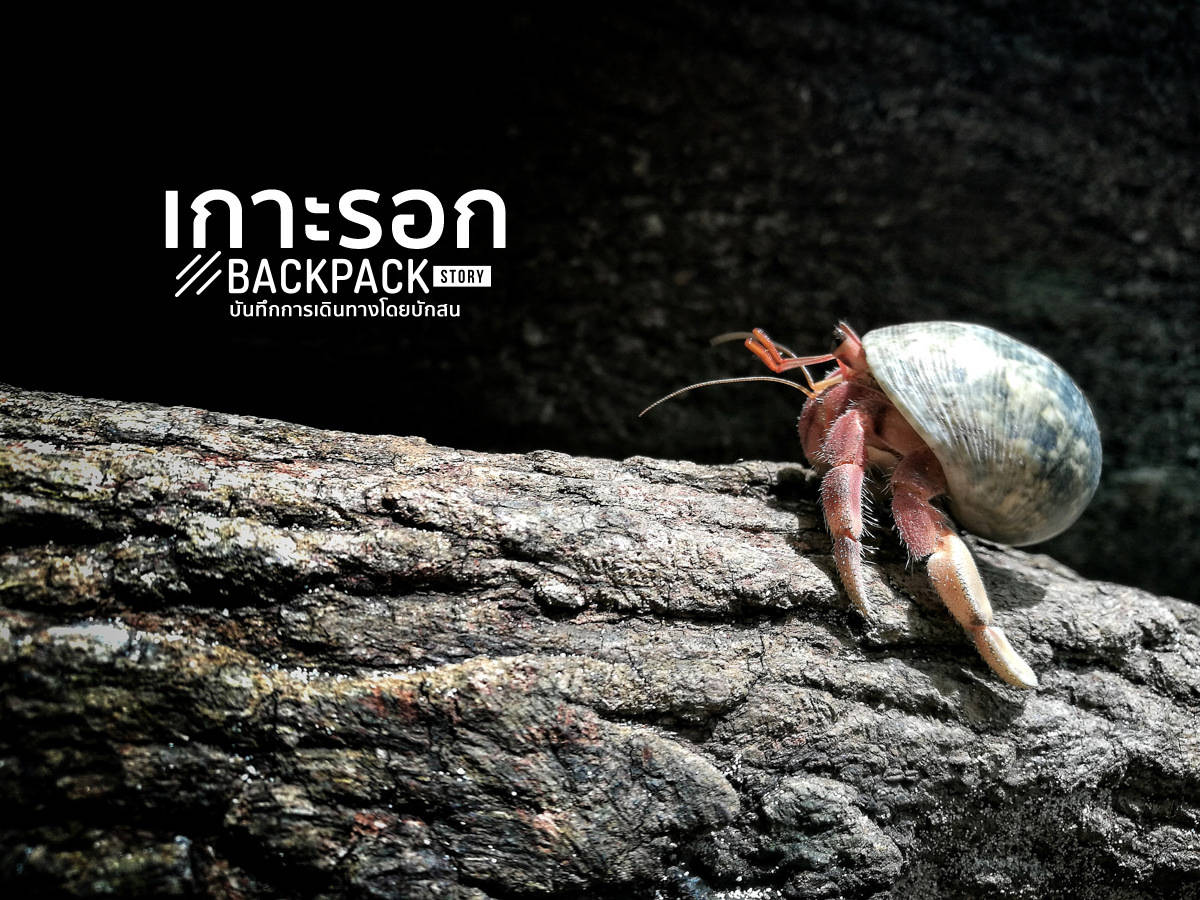 I looking to the trees and see somethings moving. OMG! it is hermit crab. Lots of crabs!!! They make me remind to my time in primary school. That time I learn about hermit crab that spent his life inside the can or bottle because human keep all of sea shells to sell. So, when I see the hermit crabs here stay in sea shell, I feel so good.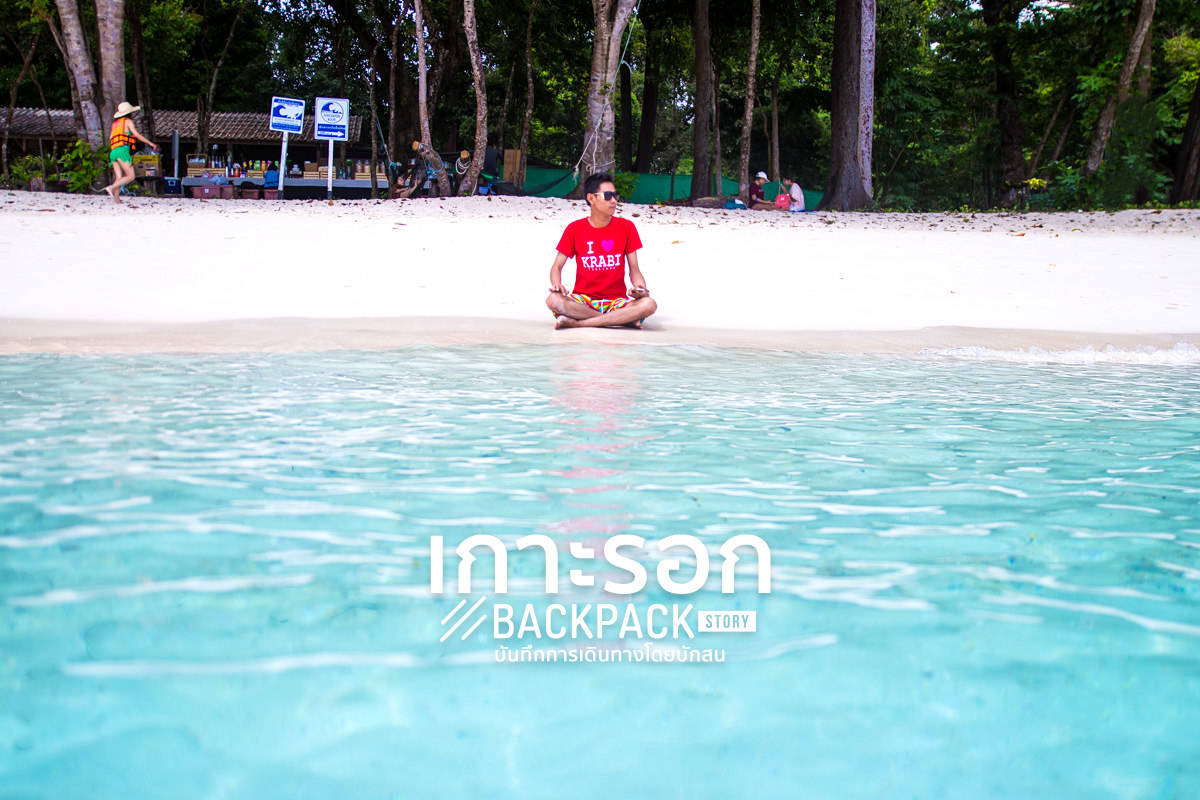 Life is short. Do whatever you want to do. Most of the people say that what make them feel sad is they not do what they want. Just procrastinate. I feel so glad that I know what exactly I want in my life. I know that I love to travel and work. That's why I plan to work for 8 months and travel for 4 months. I ever wonder how European travelers can travel for years without working? I want to have a life like that too. Haha.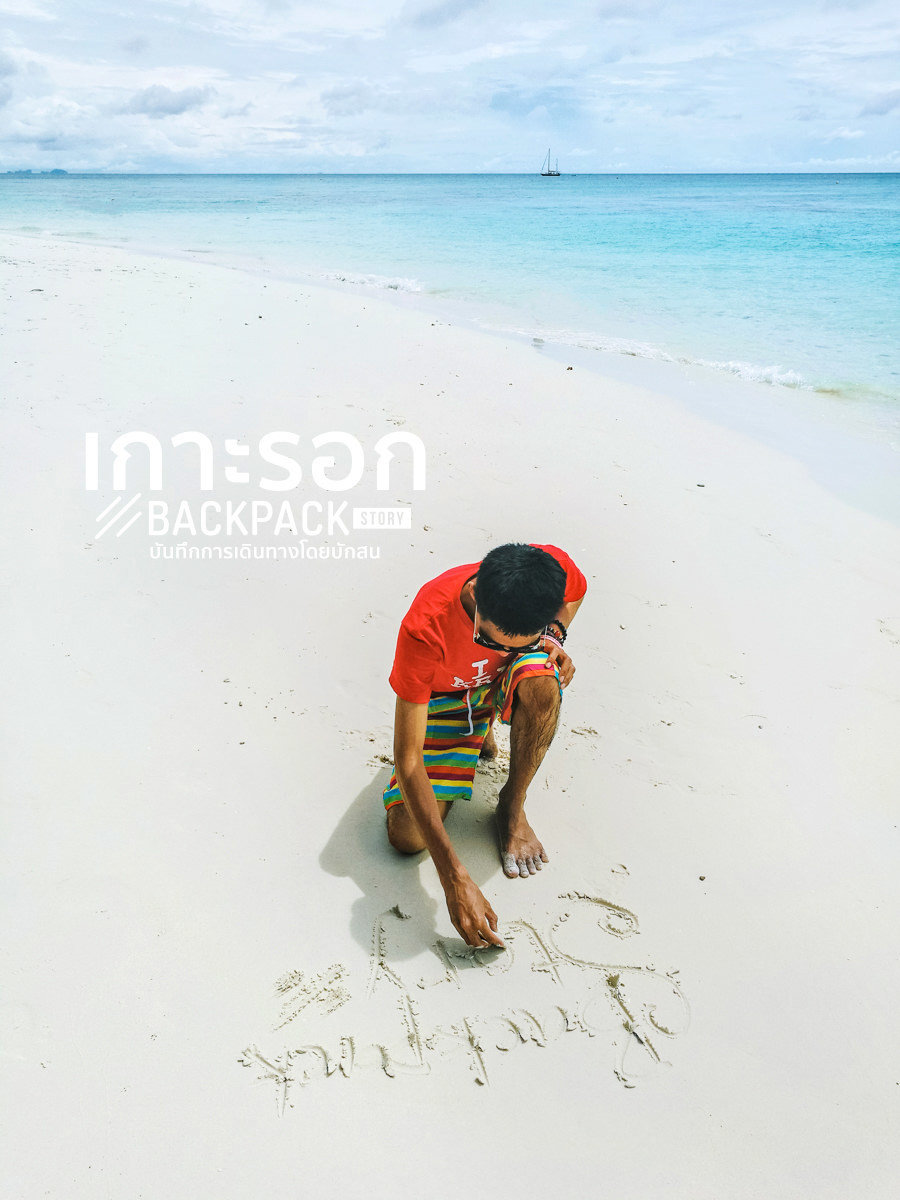 I really appreciate to Lantatoday who give me a chance to travel this Exclusive trip. You are making my day! Teoy says she just want me to experience Krabi and she doesn't need me to talking about her. But I have to give her a credit here for her kindness. She told me that if I found something not OK, please let her know. Because of my comment will be a great feedback to help her understand what she needs to develop more as a tour agency.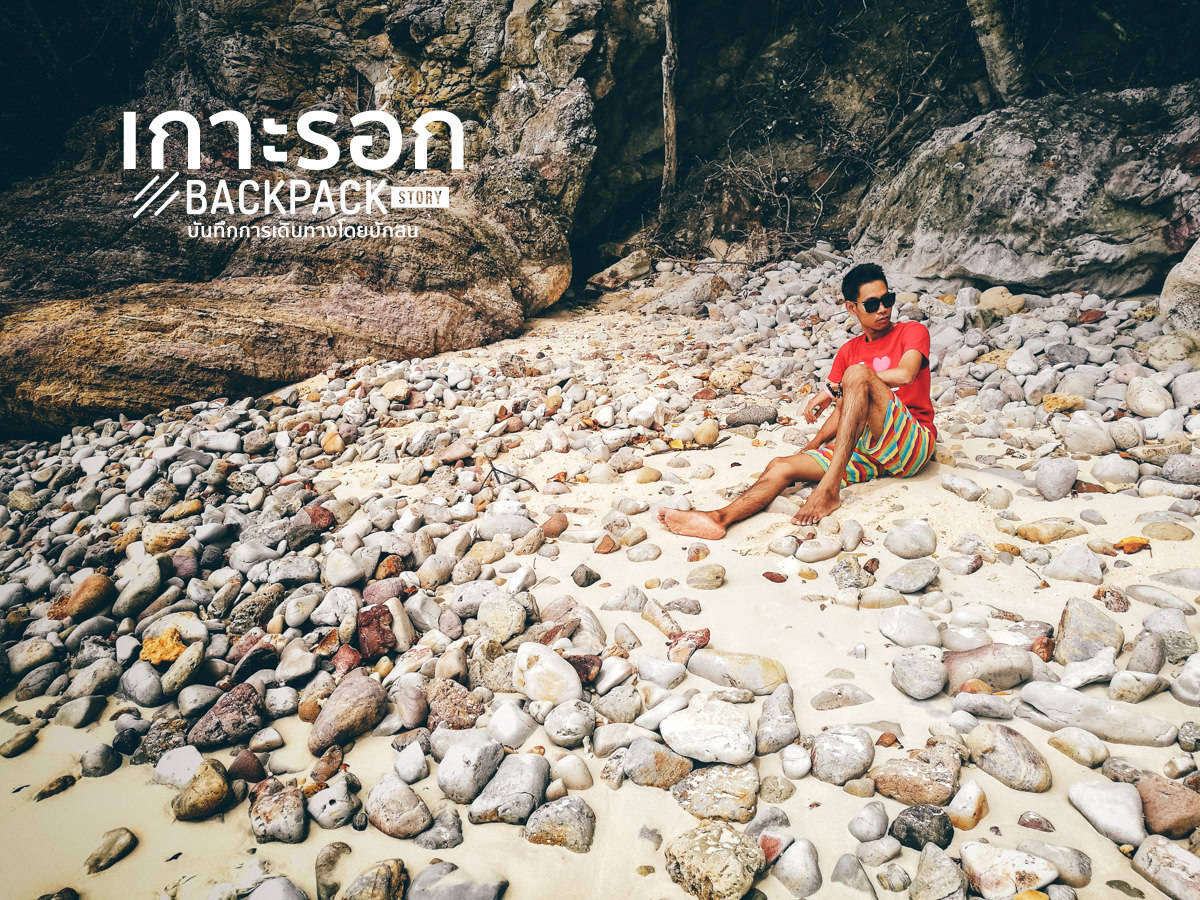 After we finish our lunch on the main island. We go snorkeling at the last place. Yes, this trip we will snorkel 3 points. Two in the morning and one in the afternoon. The final point is super beautiful! Attractive than the two places in the morning! We also spent 45 minutes at this snorkeling place. Then we are back to Lanta island.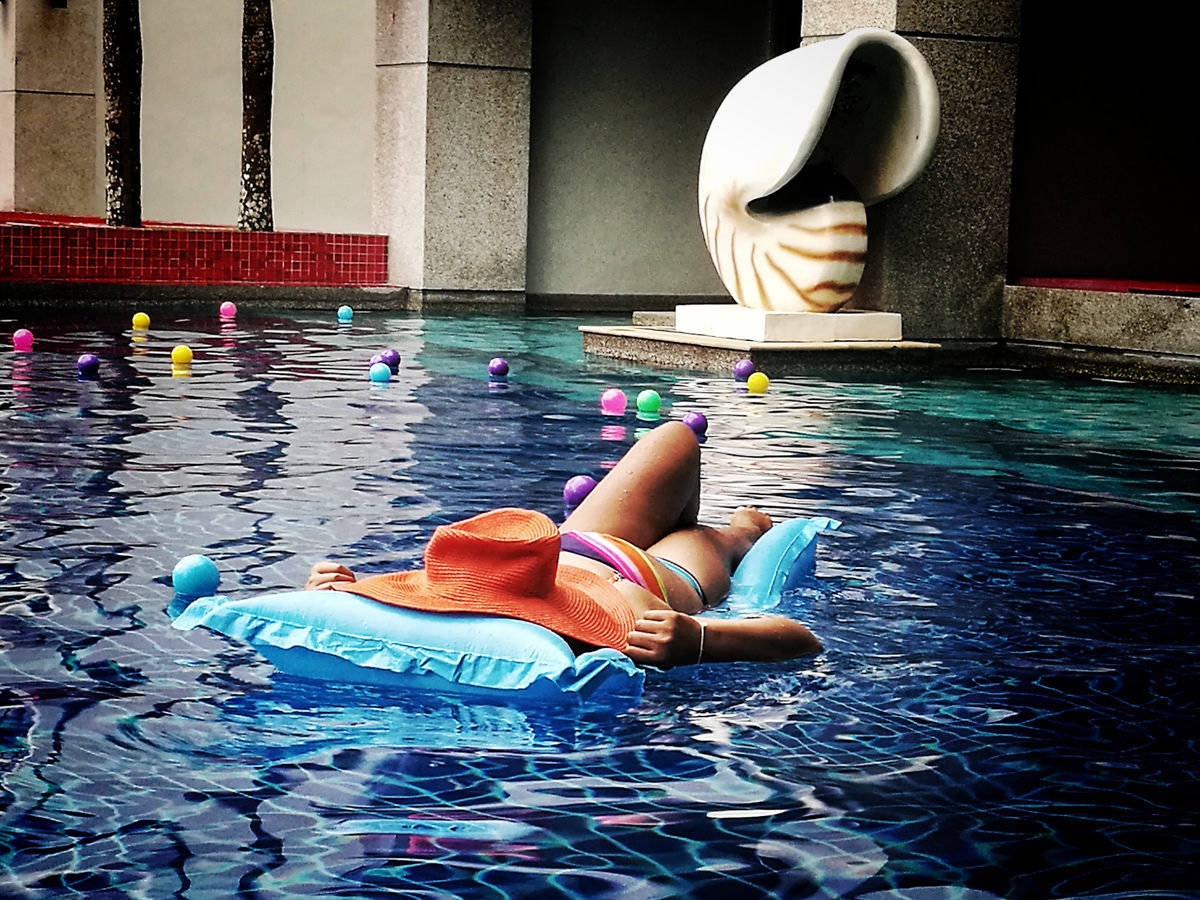 I stay at Lanta Sand Resort and Spa. The room is Pool Access which connected to the swimming pool. When I open the door I can swim from my room! How cool! Teoy really knows me well. Haha. LOVE this room!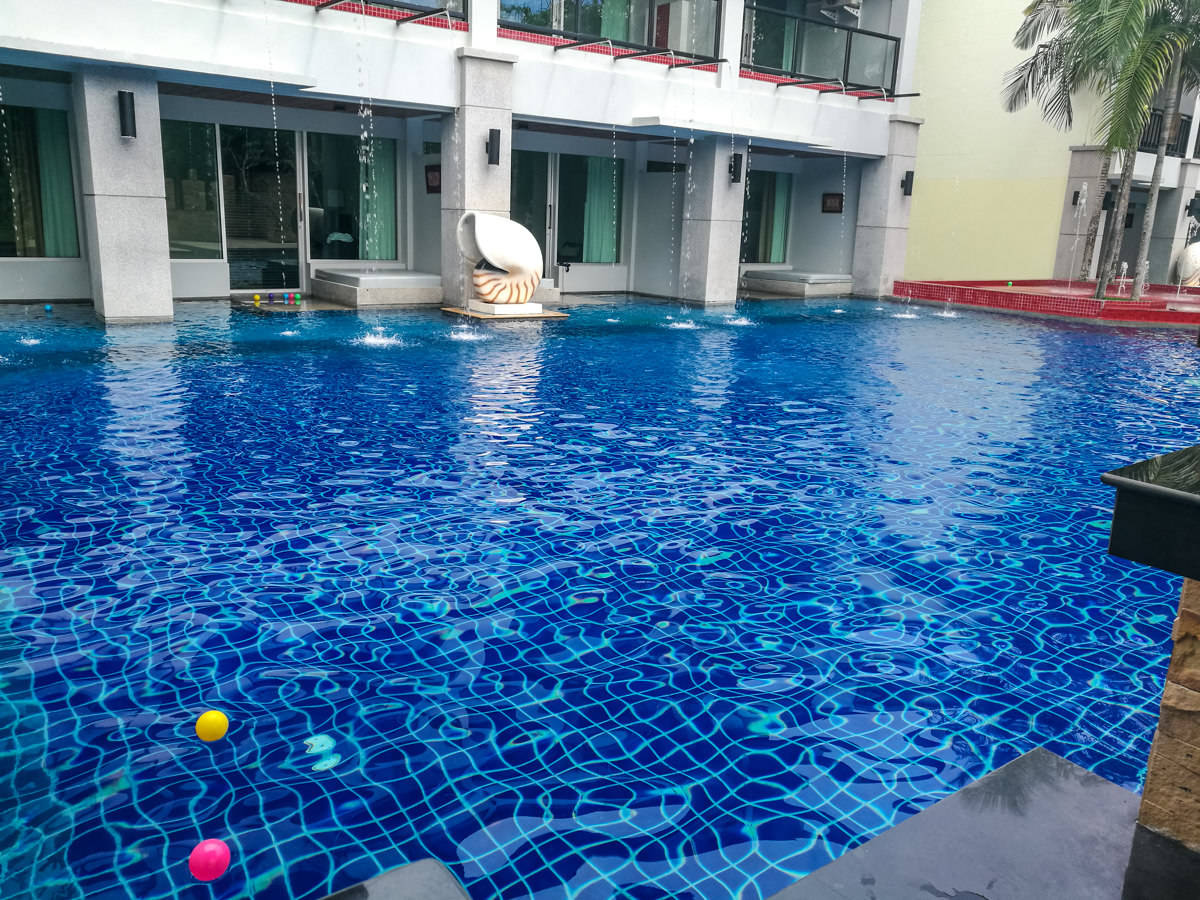 This hotel is good for people who love to swim. As I said that the room is connected to the swimming pool. On that day, there are not too many people. It feels like this is my private pool.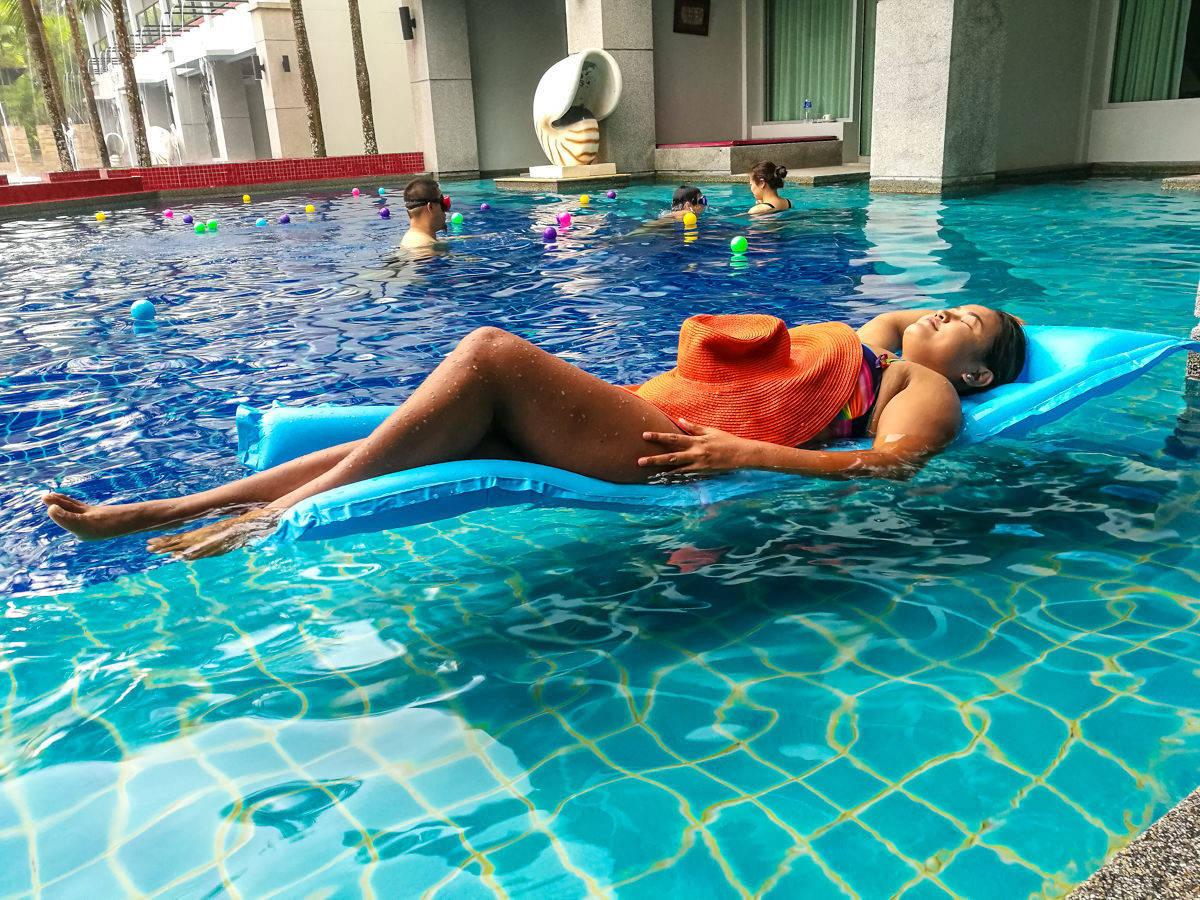 You can see how happy she is! However, I think this room is too big for living alone. My room has 3 zones. from the main door is the bedroom. The second zone is toilet which very big and the final zone which connected to the swimming pool is a living room. See? so big for a single traveler like me. 3 zones, 2 TV and fast internet.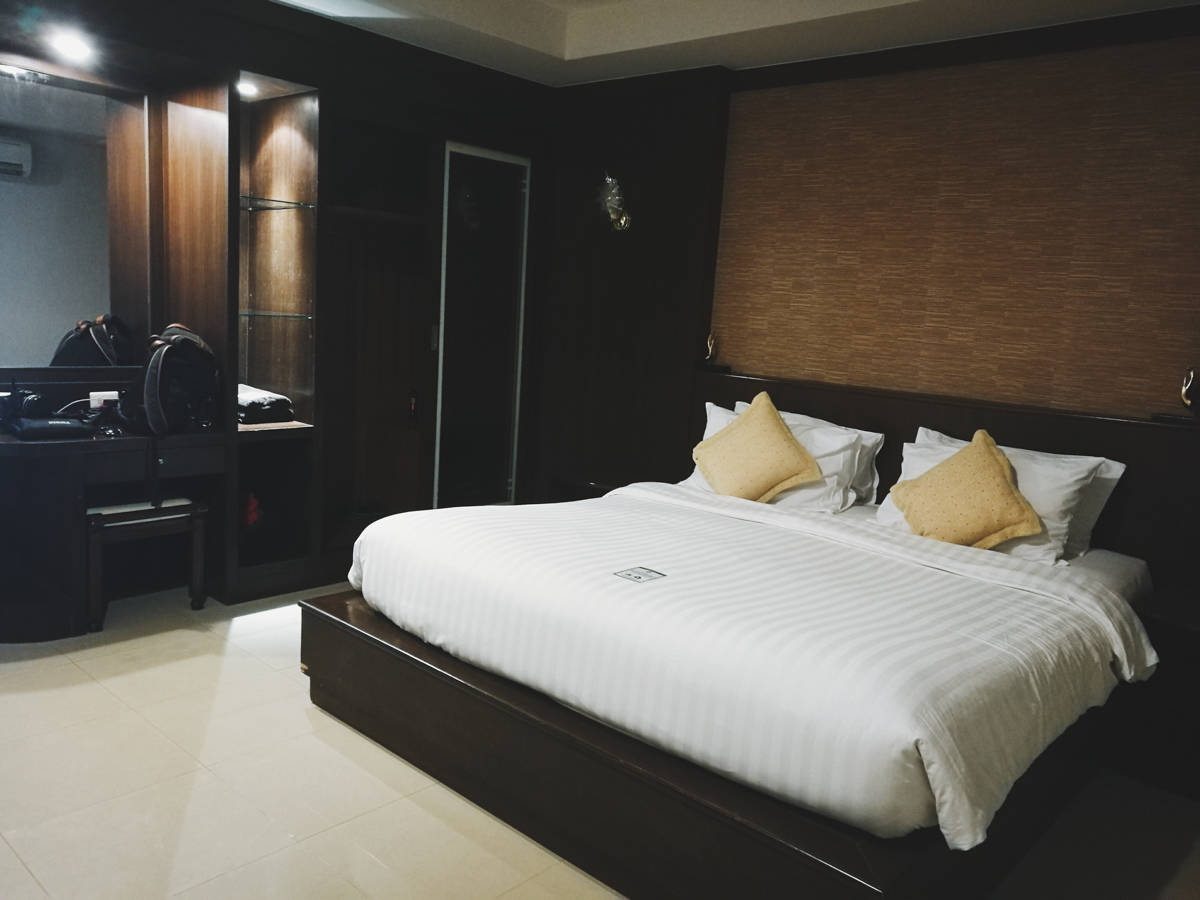 This is the first zone, bedroom. You can see that it is too big. I think it is good for a couple traveling or family traveling. But if you like a hotel which provides a big room to you. This hotel is super OK for your need.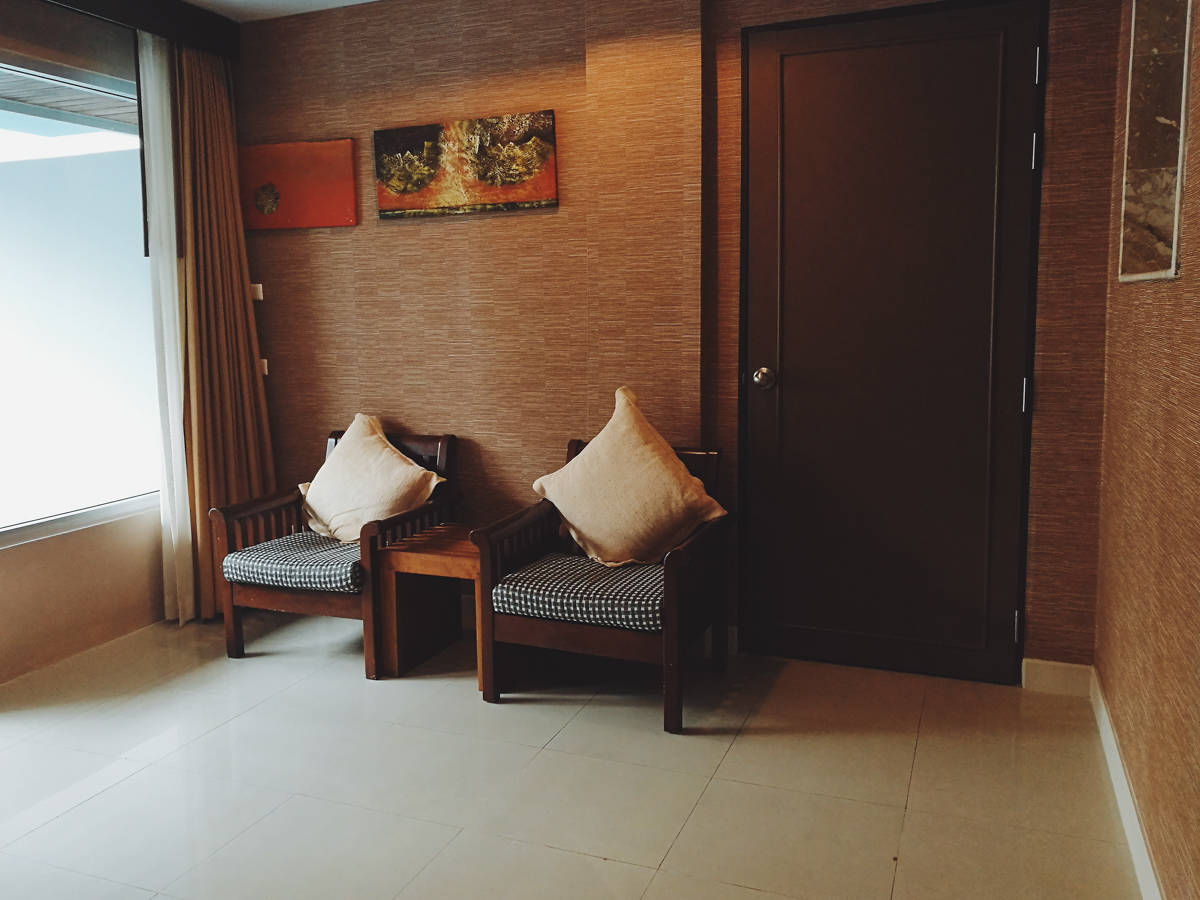 The third zone is a living room which come with 1 television.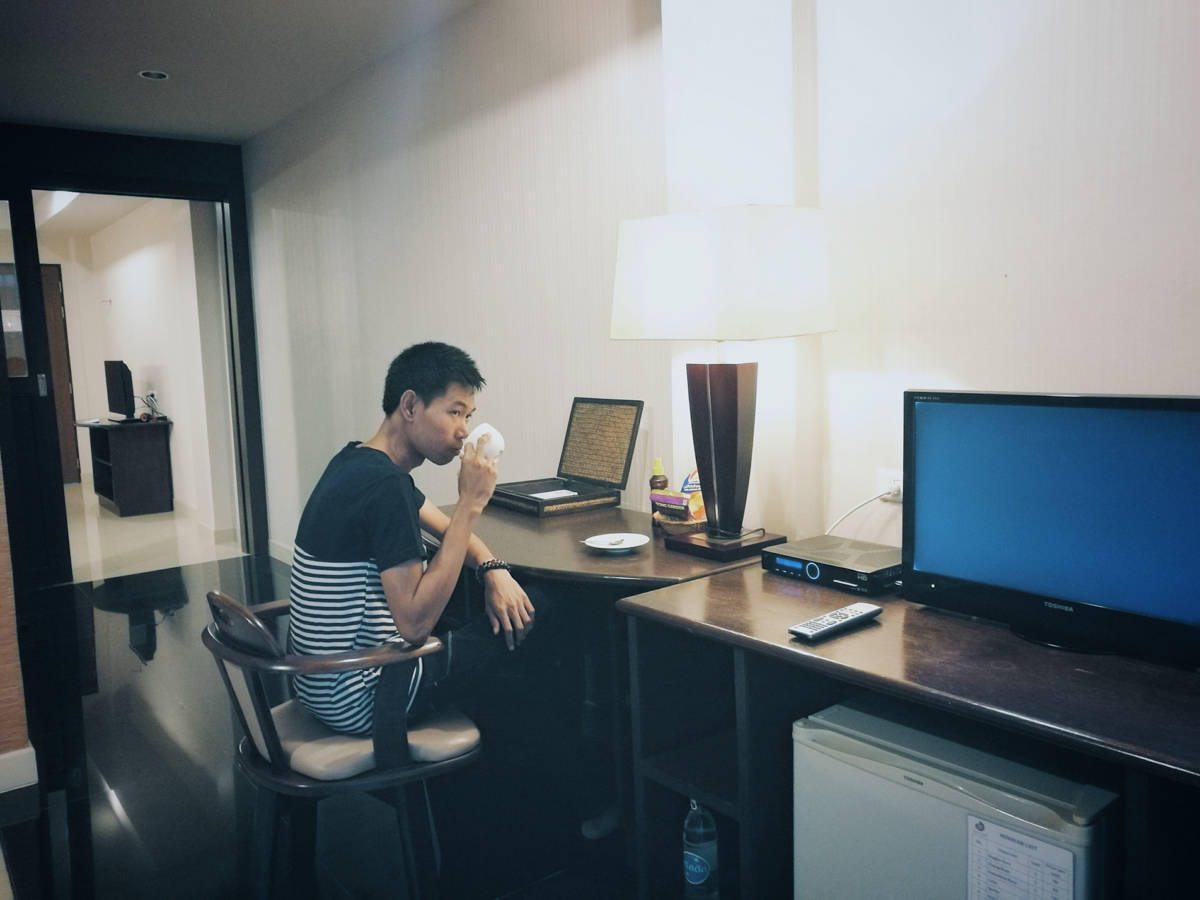 And yeah, this is my backpack story in Krabi for this time. I hope you guys will know more about Krabi. Now I still have many stories is waiting to share. Where will be my next destination and what will be my next story? Please keep in touch to get updating. See you again mate!