Hello, guys! welcome back to my story. This article is written about my journey in Yunnan province, China. Yes, it is the trip that  just ends about a month ago but I just have time to write about the backpack story. This trip is my longest journey in China, 20 days! I went to Yunnan and Shaanxi province.
Actually, this is my second time for visiting Yunnan. I have ever been there last two years in March. But that time I went to Shangri-la where Tibetan people living. I don't know much about that city. So, I want to go back again and I want to research for more information to make me understand about Tibetan's culture and arts.
Last year, AirAsia, the low-cost airline had a promotion for traveling in China two ways, go and back only 1,250 THB (about $40). Super cheap! When I buy that ticket, I asked my friends if they wanna join my trip. Finally, we are four persons in the group to journey this trip together.
For anyone who doesn't want to read a long article, you can read this summarizing. I will show you the traveling planning. Let see!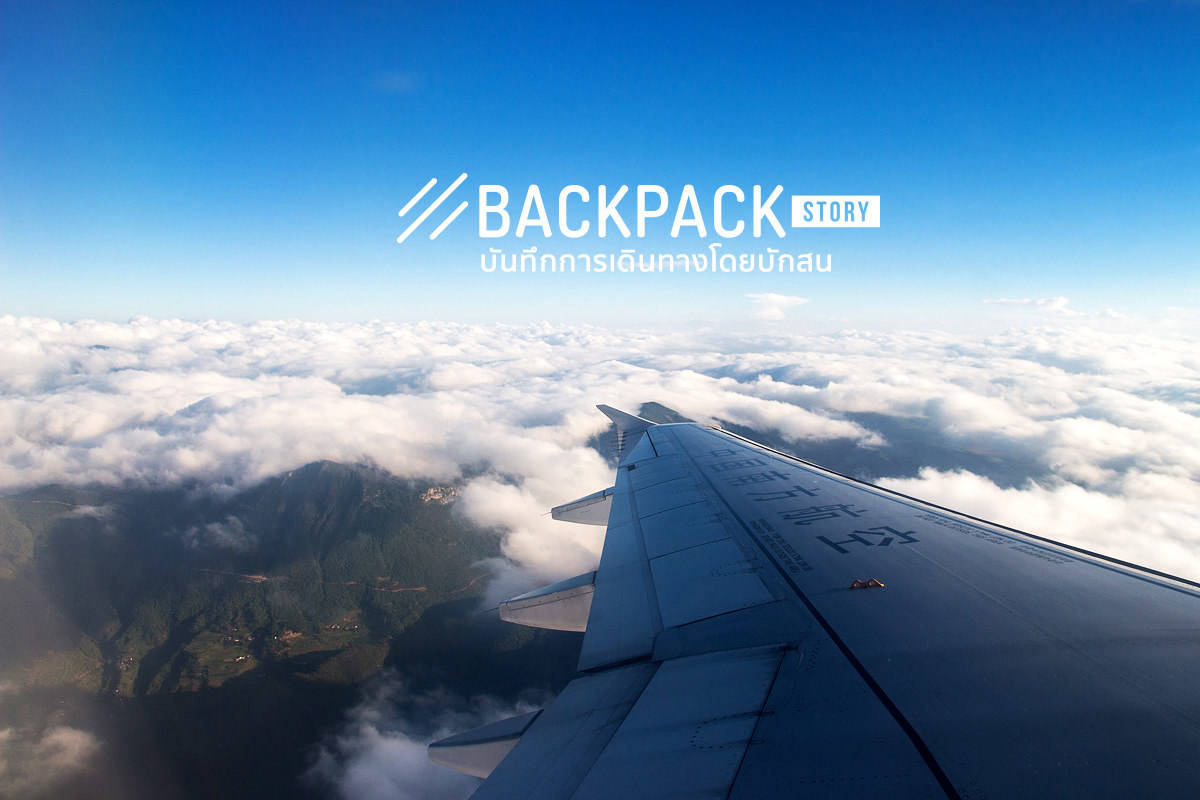 Day1 : Bangkok – Kunming
For the first date, I fly to Kunming and then wait for taking a flight to Lijiang. I book the domestic ticket from ctrip about 2,000 THB. Before I travel to Lijiang I asked my friend who lives in Lijiang to help me find a taxi driver to pick me up at the airport. Aha, I have a lot of Chinese friends and most of them are traveling friends. When I arrived Lijiang, the driver named Peter Deng come to pick me up. His English is pretty good! If you guy want to contact him to asking his service you can contact him directly at this Email: [email protected] or call to him at this number 13988871059. He also uses a Wechat, his ID is 13988871059.
Today I stay at my friend's hotel which located in Lijiang old town. Hotel's name is Warm Flower Guest House.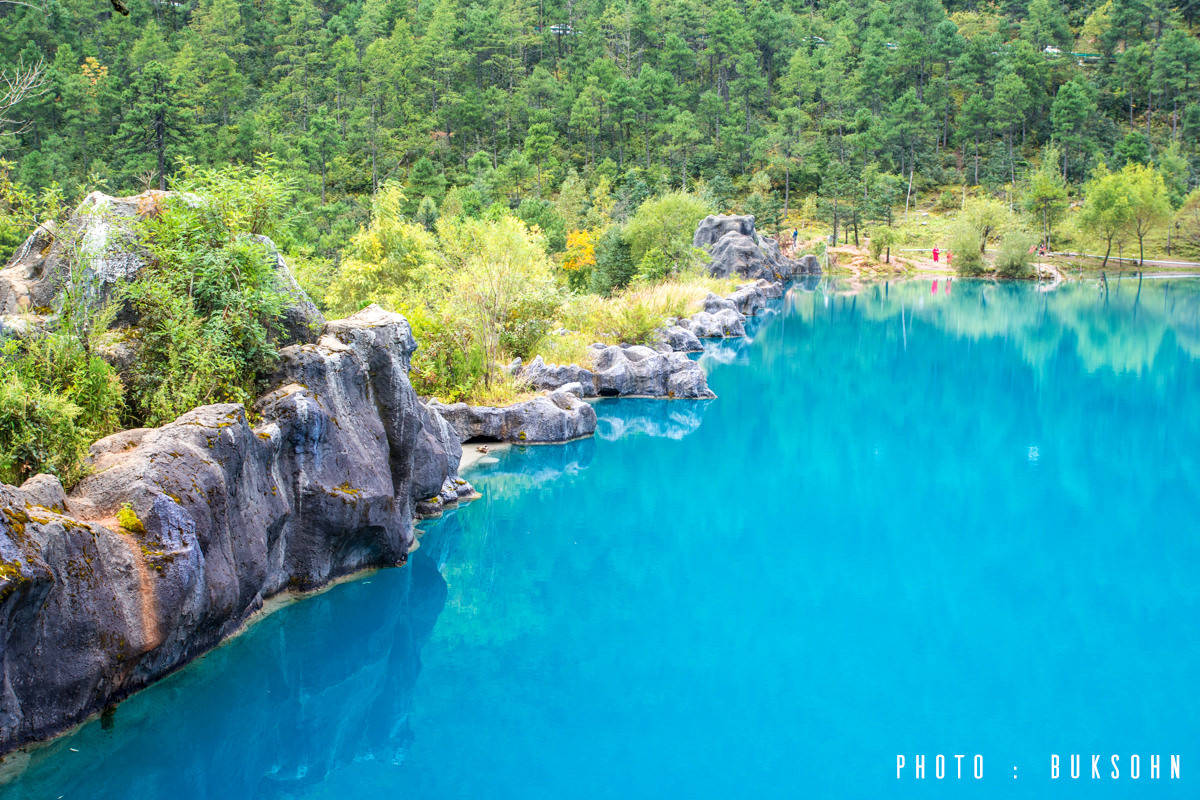 Day 2 : Jade Dragon Snow Mountain and Blue moon valley
Because of my traveling time is on Chinese National day. I really afraid that the traveling attraction places will be crowded with a lot of people. So, today I want to visit the main place. I bought One-day trip from my friend in Old town. You can buy a ticket in the old town. It is very easy to find and there are a lot of agencies. Why don't I go to the mountain by myself? Ah, I have thought and seeing that One Day Trip is really OK for me because the guide will pick me up at the hotel and it is a very small group, 8 people in the group on that day. Ticket's price is 530 RMB for including Oxygen can, entrance fee ticket, Cable car ticket, Lunch (not delicious) and jacket.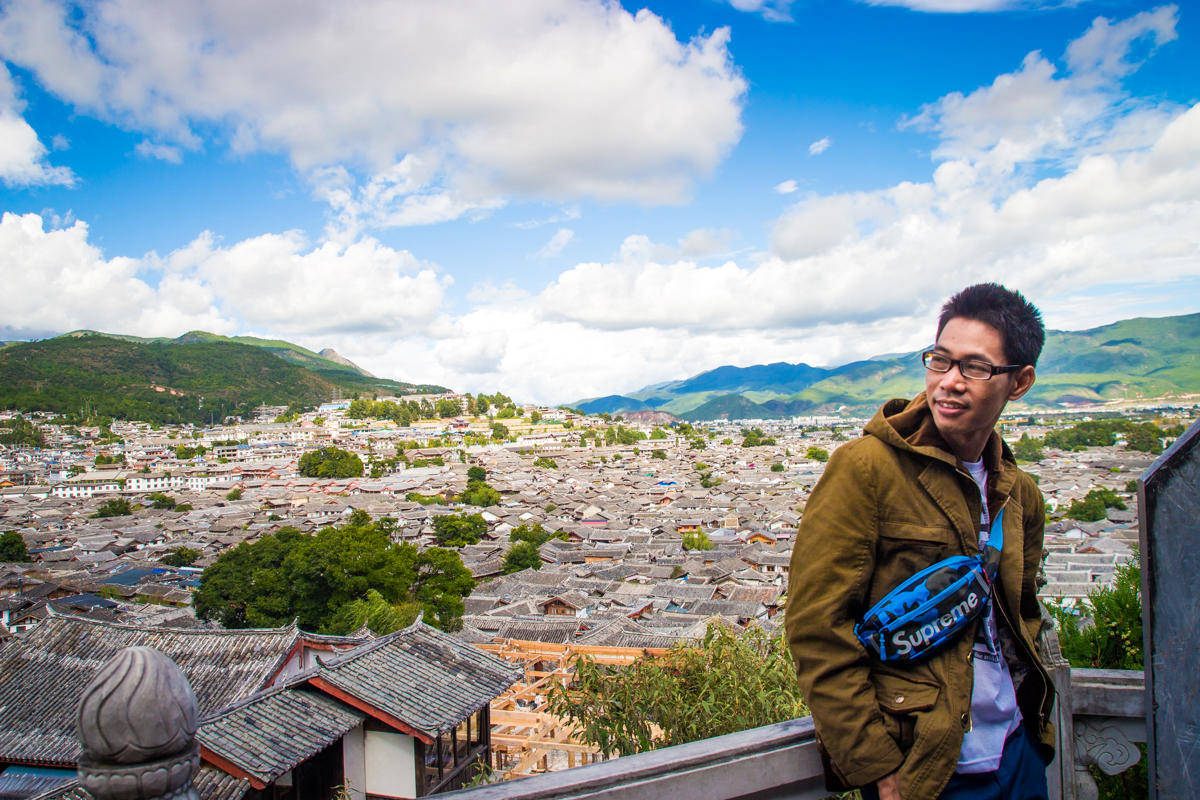 Day 3 : Lijiang Old town
Today is the first date of Chinese National day! Most of the ticket price will be discount 20%! How luckily I am, Haha. I really surprised that today there are not too many tourists. Where are them? Main places in this old town are Big Water Wheel, Black dragon pool (this place pay full price 80 RMB), Lion Hill for visiting the roofs of the old town, and Mu Palace.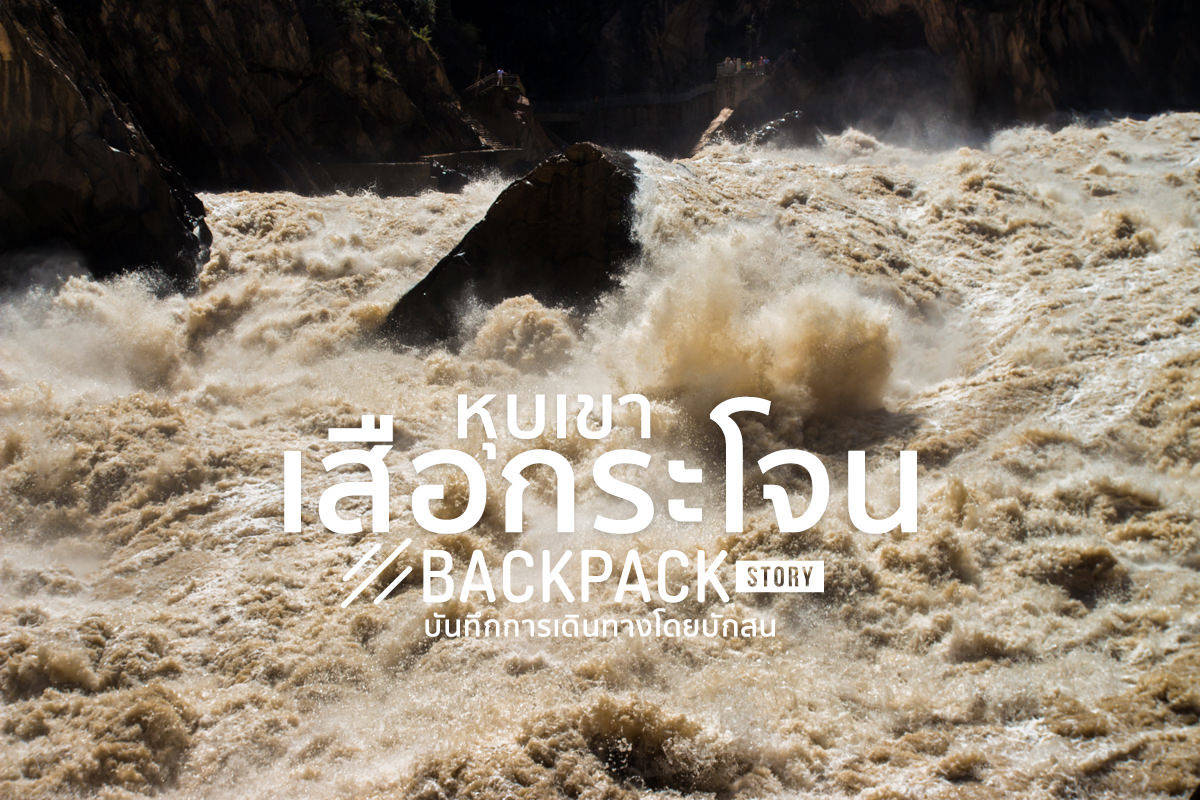 Day 4 : Renting car to Shangri-la and visit Tiger Leaping Gorge
As I told you, we are 4 persons in a group. So, I tell my friends that we should rent a car for going to Shangri-la because the price is not expensive for four of us and we can stop to take some photos on the way too. All of them follow my suggestion. "If you think it is a good choice just do it! we will follow you", they said. This trip only myself who can speak Chinese (basic skill). So, they want me to be a guide leader. I rent a car to Shangri-la with the price 800 RMB. Peter Deng is the driver for this time again! While we going to Shangri-la we hit Tiger Leaping Gorge, 65 RMB for the Entrance ticket at this place.
We arrived Shangri-la old town, Zhongdian about 5pm. Our hotel, Shangri-La E-Outfitting Star is located behind Sumtsaling Monastery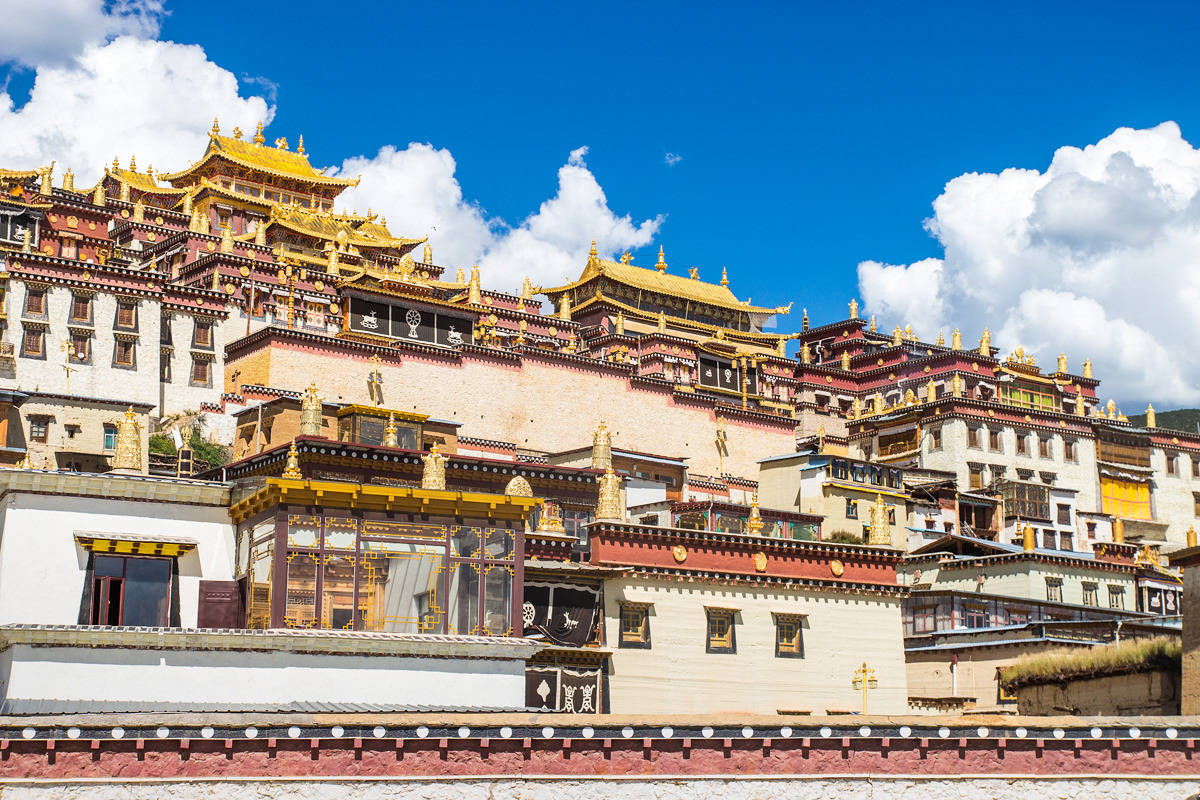 Day 5 : Visit Zongzanlin Monastery
In front of Sumtsaling Monastery is a bus stop where we can take a bus no. 3 to go Zongzanlin Monastery. It's very easy to go that place. Bus ticket only 2 RMB. Our destination is the terminal station. So, you don't need to worry about taking a bus to there. Entrance fee ticket is 115 RMB. When you finish the traveling just back to the main office where you buy a ticket and take the bus no.3 to go back to the old town. Evening time you can visit Zhongdian old town too.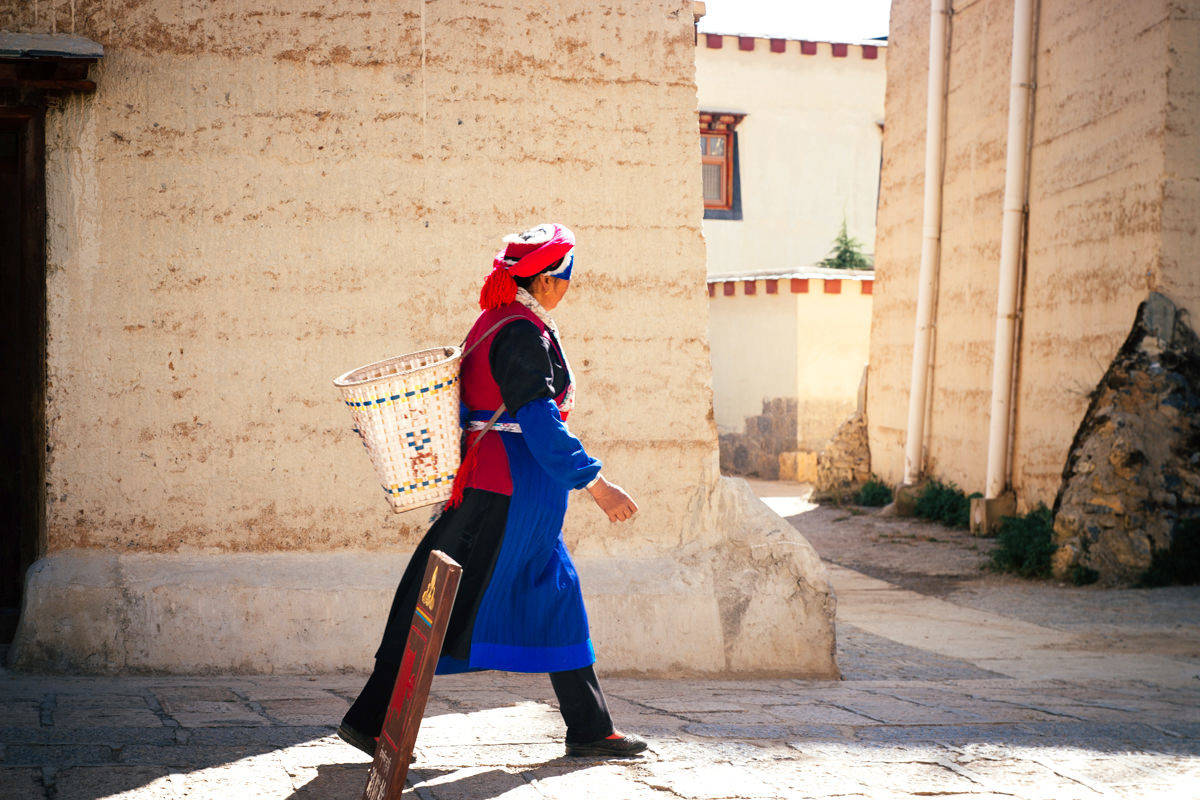 Day 6 : Zhongdian Old town
Today, all of us want to relax and we want to chill in the old town. I have a recommended place to visit is Thanka's Institute. Thanka is a well known Tibetan art which uses highly skill to draw. This institute will show you for what is Thanka and see the process and it's story. If you want to buy some souvenir in Zhongdian old town is ok. The price is not too much expensive.
In the evening, we take a taxi to Bus station for buying a long distance bus ticket to Kunming. Just in case if there are a lot of people.
Day 7 : Long distance Shangri-la to Kunming
You should prepare yourself well before leaving Shangri-la by long distance bus because of it will take time about 12 hours! Prepare food, water and something to entertain yourself. When you arrive the terminal bus station and walk out the station, many car or taxi drivers will come you and ask if you interest to take a car. I have no idea for this situation because Chinese can't speak English well and we can't speak Chinese well also. I talk to my friends to take a taxi for saving the time and we are four people so don't need to worry about the price much. From bus station to my hotel in Kunming is 50 RMB for a taking taxi from there. Yes, taxi in China is a metered-taxi but they do not use it for tourists.
Day 8 : Kunming City tour (or go to Stone Forest)
At first, we planned to visit the stone forest but three of us ever been there already. That's why we change the plan to walk around and sightseeing Kunming city. I don't like Kunming city. Many people are smoking and I feel really bad at my nose when I smell smoke from them. For you, know never been to Stone forest. I recommend you to go that place. You can save the stone forest photo on your mobile phone and ask the receptor to help you. Very easy for going that place.
Spring City Star Hotel Natie Branch is the hotel where I stay in Kunming. In my opinion, this hotel is OK. the Location is pretty good but the internet is not fair. If you want to surf Chinese websites, it is OK. But I have no reason why I should visit Chinese website? I can't read it! Haha. VPN in this hotel is suck too.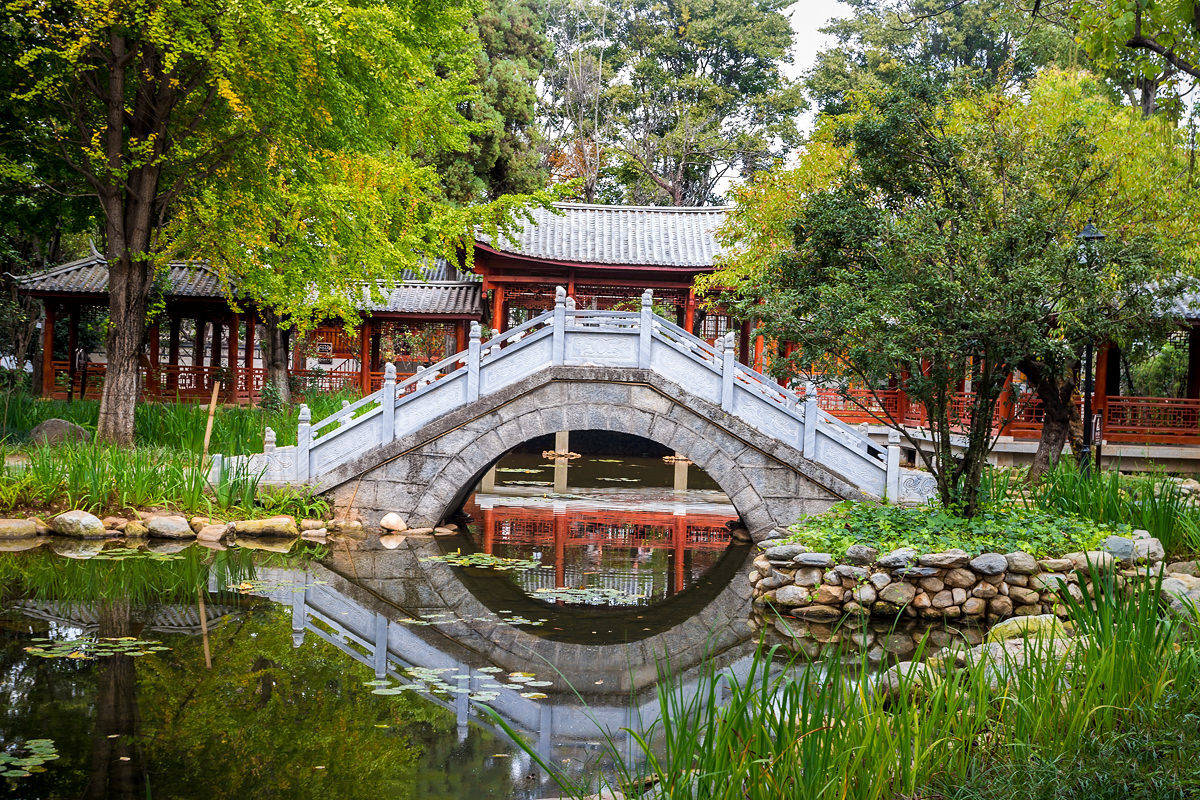 Day 9 : Kunming – Dali
I ever read other traveler's plan. Most of them will start the trip from Dali then go to Lijiang and end at Shangri-la. Why I travel back to Dali? because of I change my plan again haha. At first, I want to visit Guizhou but the time is not OK for travel there. Many people, far and yeah tired. That's why we go to Dali instead. Take bus to Dali is 6 hours with the ticket price 110 RMB
When I arrive Dali bus station, I take a taxi to my hotel where located in Dali old town. Hotel named Monster B&B. taxi price about 60 RMB. I really highly recommend this hotel. Dali is very beautiful and peaceful. I LOVE IT!!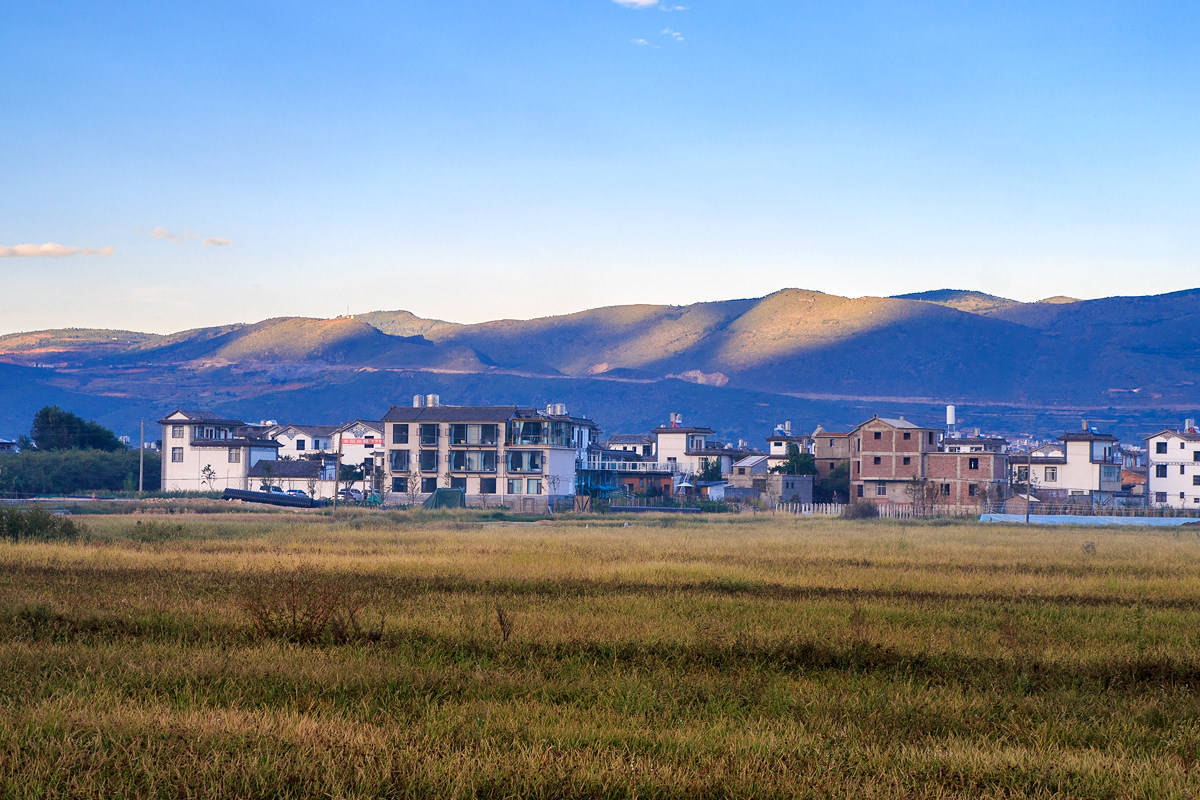 Day 10 : Motocycle & Chilling in Dali
I don't have any plan in Dali because I not noted this place on my first plan. When I arrive here, Wow! it is so beautiful and peaceful. I think it is much better than Lijiang. I rent an electric motorcycle 60 RMB for traveling by myself in this old town. Be careful! the electric-motorcycle is only allowed to drive in the normal street, not the too much slope street.
Dali has a big lake and some flower garden. Don't miss it!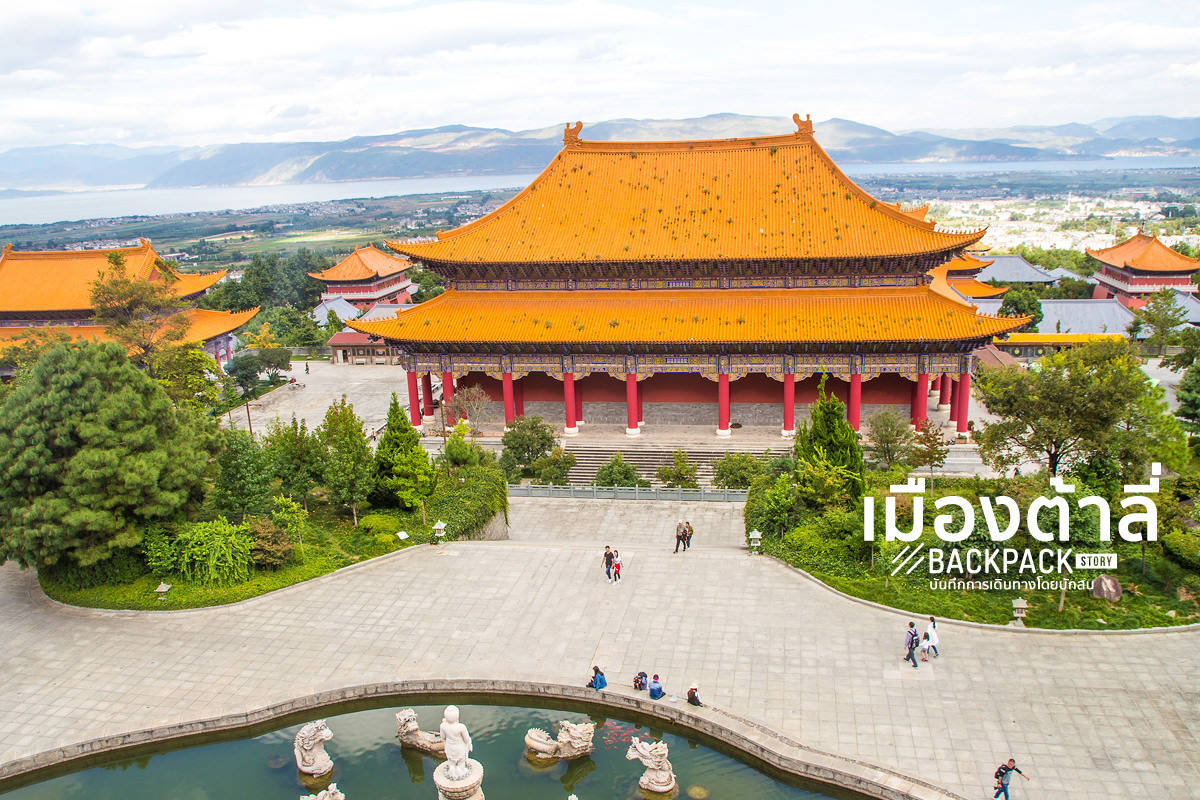 Day 11 : The Chongsheng Temple and the Three-Pagoda
The most famous place which rated as 5A traveling place of China in Dali is "The Chongsheng Temple and the Three-Pagoda". When I park my motorcycle I saw a man who ask me if I want to buy a ticket and he can buy for me as a local price. 100RMB for one. I make a deal with him and yes pay the entrance ticket only 100RMB. The guide says I have to take 4 hours to travel this zone. We spent 6 hours! Really beautiful place in Dali!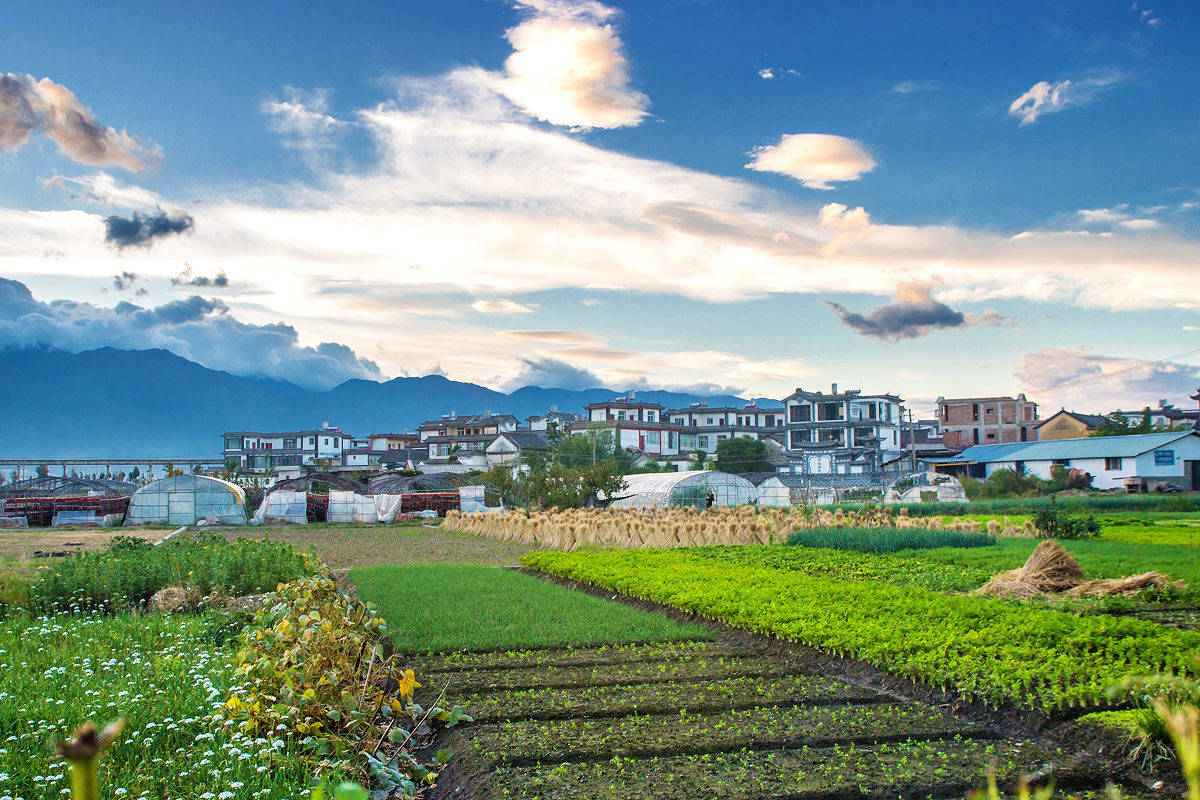 Day 12 : Bus to Kunming
I buy a bus ticket back to Kunming from my hotel. The bus stop for back to Kunming is not much far from the hotel. I stay at the same hostel in Kunming.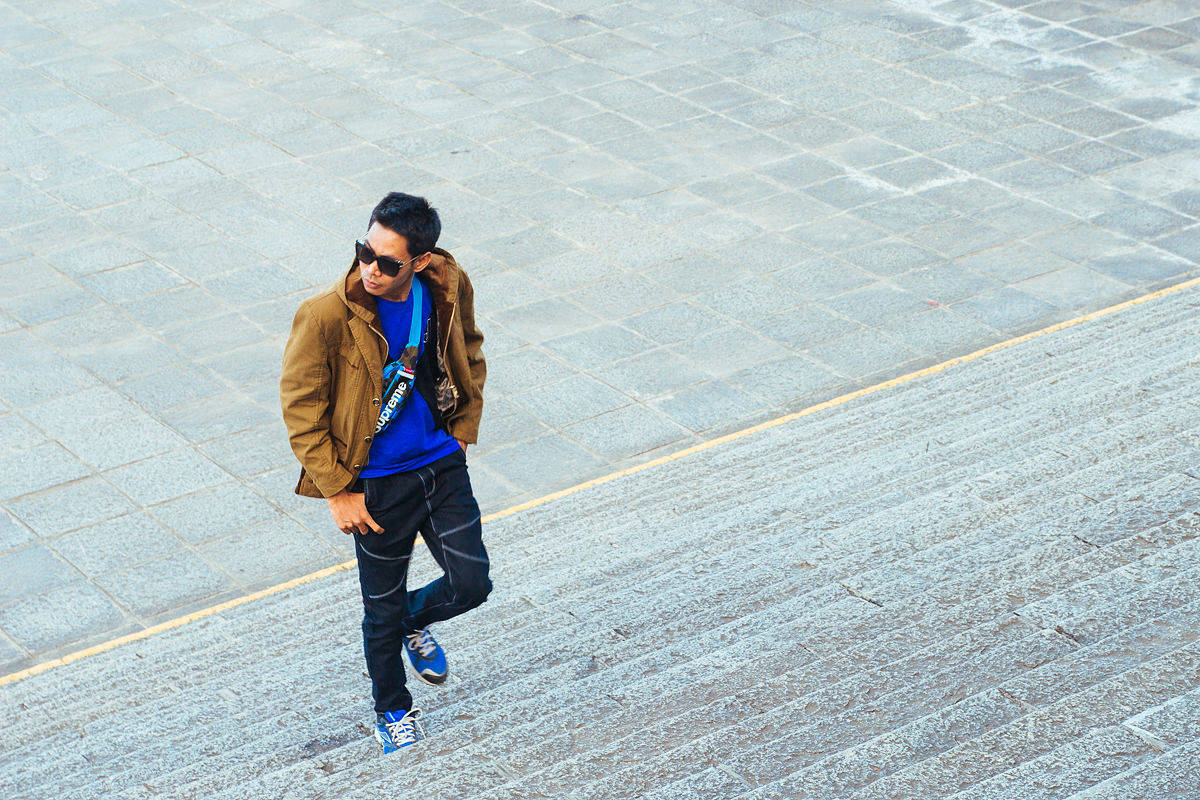 Day 13 : Travel to Xi'an
My friends fly back to Bangkok and I will fly to Xi'an. Our Yunnan trip ends of this day. However, my journey in China is still not finished because I still have 7 days remains on this trip. I ever been in Xi'an before in March, 2016. And I also wrote about that trip on my blog already. You can search it for that story 🙂
Finally, How about my plan? I hope this plan will help you manage your Yunnan trip. If you have any question about the trip, you can ask me through a comment or message me in my Facebook fan page. See ya!